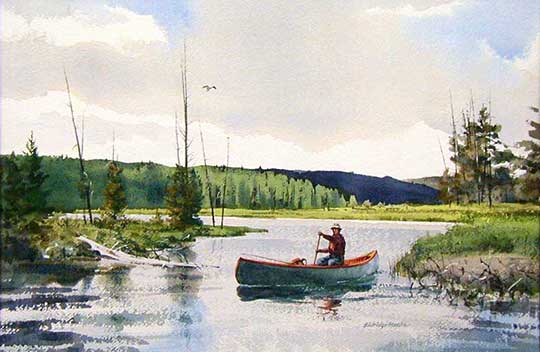 "Backcountry Fishers"
"Fine Lines"
Current and quotable.
"I distrust experts in general and fishing experts in particular."  - W. D. Wetherell
"As with a faint star in the night's sky, one can better understand fishing's allure by looking around it, off to the side, not right at it." - Holly Morris
"With steelheading sometimes you have to smell the skunk before you can taste victory." - Austin McPherson
Rich and Poor Trout Streams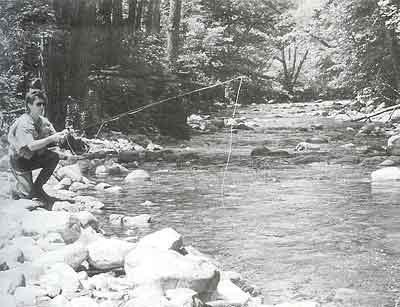 GEOLOGY determines the entire character of a trout stream. A glance at the surrounding terrain can tell you how big the trout will grow, how much food is available to them, and how they will be distributed in the stream; it also helps you predict their feeding behavior and even what flies will work
Read more...
Latest News
Photo of the Week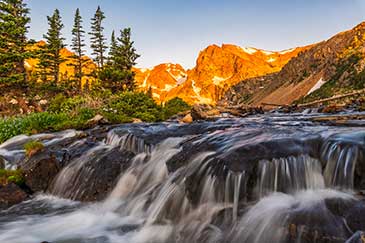 Terry Wickstrom hosts Kirk Deeter on a recent episode of his radio program, "Terry Wickstrom Outdoors," to talk about navigating hot and dry conditions of summers in the West. "Deeter's favorite option is to fish small, high altitude streams. If … more →
Sage has announced the upcoming release of the new SPECTRUM C reel series, featuring a larger arbor and die cast frame. Read more in the press release below.
Tim Flagler demonstrates how to tie Paul Beel's Bluegill Belly Bean in this week's featured tying video. The Belly Bean, although designed for bluegill, will work for numerous other species too. It can be tied in a nearly infinite variety of colors.
Redington has announced the forthcoming release of new products for 2019: The Grande reel, and Butter Stick and Dually fly rod series. Read more in the press release below.
"Born Again"

What happens when you wake up one day and you realize that you just aren't as motivated to get up and go fishing as you once were? Do you just chalk it up to being older and busier?