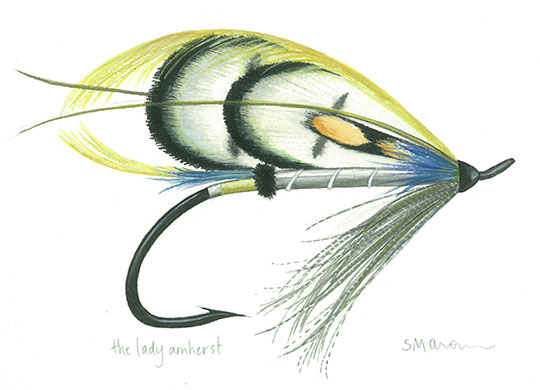 "Lady Amherst"
"Fine Lines"
Current and quotable.
"Rivers and the inhabitants of the watery elements are made for wise men to contemplate and for fools to pass by without consideration." - Izaak Walton
"The fish and I were both stunned and disbelieving to find ourselves connected by a line."  - William Humphrey
"No sport affords a greater field for observation and study than fly fishing, and it is the close attention paid to the minor happenings upon the stream the marks the finished angler." - George M. L. La Branche
Reading the Water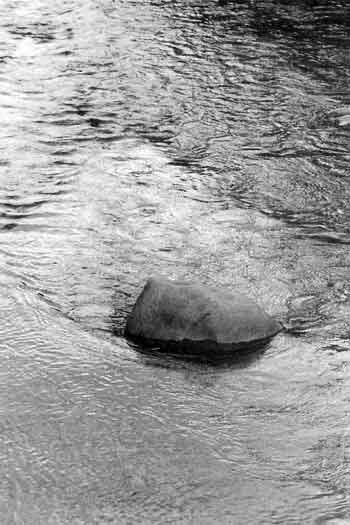 STREAM READING is a vital skill for prospecting, but you should approach a day of fishing with the philosophy that not all places in a stream hold trout, and others that may hold trout cannot be blind-fished easily.
Read more...
Latest News
A two fly nymph rig can often be productive. But there are situations, writes Domenick Swentosky, when one fly is best. "Two nymphs often land in two different seams. The upper fly might land in a fast lane and the … more →
Renzetti's sixth annual Fly Fishing and Rod Building Fair will be held Dec 7-8, 2018, in Titusville, Florida. The event will feature Bob Clouser, Jon Cave, Bob Popovics and Nick Curcione, among others. Read more in the press release below.
David Karczynski writes about fishing Wisconsin's upper St. Croix river for smallmouth bass, and using a yellow popper from Lefty Kreh to catch one last bass for the great fishing legend. "After four days and countless fish our feet are … more →
RIO has announced new line series designed specifically for spey fishing for trout. Read more in the press release below.
"A Wicked Place"

"Fly line pours off the reel in one, long, sustained run. First, the thicker weight-forward section is gone, followed by the thinner running line."
Trout Flies

Trout flies have always been a fascinating mix of practical function, unique sculptural form, and hypnotic beauty to me.