People News
Project Healing Waters Fly Fishing and The Nature Conservancy have announced a new partnership to better serve disabled veterans. The collaboration will launch this August with a three day retreat and program at the and The Nature Conservancy's Pine Butte … more →
A new campaign aims to raise funds to purchase items from the auction of Lefty Kreh's estate and build a self-supporting foundation to honor Lefty's contribution to the sport. "The items purchased will be loaned or donated to organizations like TU, … more →
Scientific Anglers has announced the hiring of Jeff McGowan as national sales manager. "Jeff brings with him more than a decade of selling experience, customer care, and sales management in the action sports and outdoor industry," said president Brad Befus. … more →
The Outdoor Sportsman Group has announced the promotion of Ross Purnell to publisher of Fly Fisherman. Purnell will also continue work as the magazine's editor. Read more in the press release below.
Lefty: Fly Fishing's Moonshot Pilot
When we talk about generational changes in fly fishing, and particularly about the irreplaceable and irrepressible personalities who helped ensure the emergence of fly fishing as a popular sport and expanded its influence, Lefty Kreh will be at the top of any list.
Read more.
Interview: Lee Spencer
MidCurrent publisher Marshall Cutchin interviews Lee Spencer, author of the new book "A Temporary Refuge."
Read more.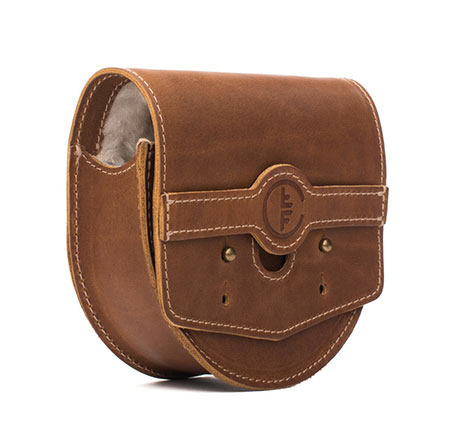 Fly Fishing Collaborative Offers Accessories, Trips to Raise Money for At-Risk Kids
 Five years ago Bucky Buchstaber was steelheading when he realized it was a waste of time to get frustrated about finding someone in a run he wanted to fish.
Read more.