About Us
Staff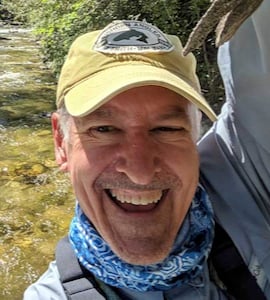 MIDCURRENT's publisher, Marshall Cutchin, was a fly fishing guide for almost 12 years in Florida's Lower Keys. Based in Key West, he guided many top anglers and tournament-winning teams. Besides regularly fishing more than 275 days a year in the U.S., he also guided fly fishers in destinations like Belize, Mexico, and the Amazon. He is also the former associate publisher of EQUUS and Polo magazines, former director of operations of the VLS division of IMS Health, and former web marketing manager for RPM International.
MIDCURRENT's content director, Johnny Carrol Sain, is a lifelong angler and creek bass aficionado. A prolific writer, Johnny has bylines in Outdoor Life, Sporting Classics, The Drake, Strung, and is the former associate editor at Hatch Magazine as well as former managing editor of ABOUT. Johnny calls the River Valley and southern Ozarks of Arkansas home. Besides the local smallmouth and spotted bass, he is also obsessive about whitetail deer, wild turkeys, and lounging in lonesome places.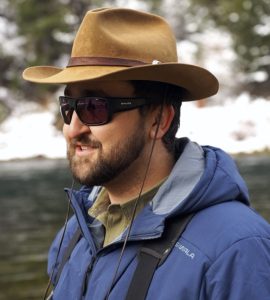 Spencer Durrant is MIDCURRENT's News Editor and resident gear expert. He's written about fly fishing for over a decade with bylines appearing in Gray's Sporting Journal, Field & Stream, American Angler, Hatch Magazine, Trout Magazine, and other local and national publications. Spencer currently lives in Wyoming where he builds bamboo fly rods and hunts elk when he's not fishing.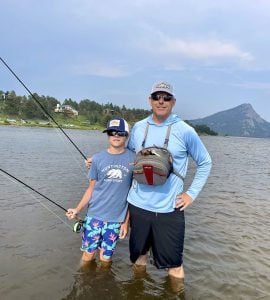 As MIDCURRENT's advertising/sponsorship sales director, Jeff Dow brings 20-plus years of experience in event planning as well as developing sponsorship and marketing strategies. Jeff has been an avid fly angler for more than 10 years. His work experience includes the National Geographic Society, NHL teams the Florida Panthers and Carolina Hurricanes, the Association of Zoos and Aquariums,  and the Wolf Conservation Center. Jeff lives in Green Bay, Wisconsin. When he isn't working or fishing he can be found on a volleyball court either coaching or playing.
Editorial Board
Editorial board member Chico Fernández is a renowned fly fishing instructor, lecturer, and author who developed or helped develop many of the modern saltwater flyfishing techniques and fly patterns in use today.
About editorial board member Thomas McGuane, Nick Lyons recently said: "Among all the great fly fishing writers writing today, I would include Tom McGuane at the very top." McGuane is perhaps best known among fly fishers for his novel Ninety Two in the Shade, which was nominated for a National Book Award for Fiction in 1974, and for The Longest Silence, a collection of angling essays. His novelThe Bushwhacked Piano received the Richard and Hinda Rosenthal Award for a Work of Fiction in 1971. Some of his other books include The Sporting Club and The Cadence of Grass, and Gallatin Canyon.
Editorial board member Bruce Richards is an internationally recognized fly line expert and fly casting instructor. With Scientific Anglers 3M since 1976, Bruce is responsible for new product development and process improvement, as well as fly line taper design. He has taught and run fly fishing schools for many years and is a charter member of the Board of Governors for the Federation of Fly Fishers casting instruction certification program. Bruce is the author of Modern Fly Lines (Odysseys Editions, 1994) and is currently working on a new book about casting.