MidCurrent Fly Fishing Newsletter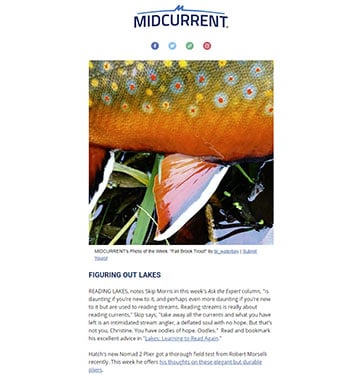 The free MIDCURRENT fly fishing email newsletter includes all the latest fly fishing news, tips, articles and videos collected in one weekly email.
Stay current with what's happening in fly fishing gear, discover the latest flies, books, destinations, and videos, and get expert advice delivered weekly to your email inbox. Read new articles and book excerpts before they appear on the site. Find out why more than 1 million fly fishers visit MIDCURRENT each year!
Privacy Promise: MIDCURRENT will never sell or trade your email address or personal information to another party without your permission.