Loon Releases Hitch Pin Forceps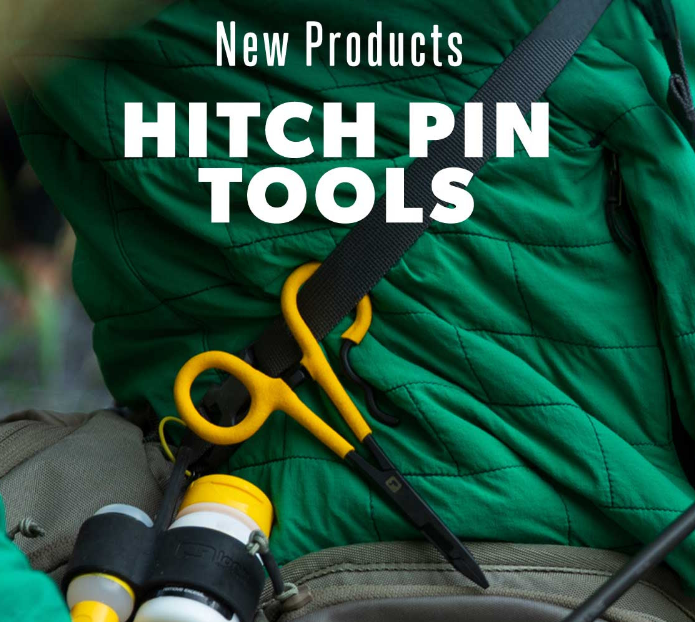 As an avid gear nut and reviewer, I'm always interested in what new, fresh ideas the fly fishing industry has. So, when I got an email from Loon about their new Hitch Pin Forceps, I was more than a little excited.
The Hitch Pin Forceps introduce an entirely new way to carry forceps that doesn't require you to clamp them down on a tool dock, pack strap, or other piece of fabric. That's an ineffective way to carry tools, and I've known a few people who've lost their forceps because they weren't clamped down tight enough.
According to Loon, "the Hitch Pin handles are a sleek revolution in how tools are carried, turning every convenient strap, belt, pocket, loop, and waistband into a suitable storage site."
As you can see from the photos, the idea works incredibly well.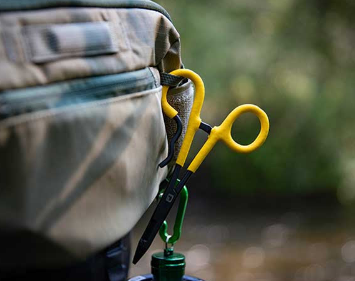 Until I get my hands on these, I won't know if they'll slide around too much if pinned to a strap. But I applaud Loon for thinking outside of the box here. You can buy the Hitch Pin forceps with or without scissors here.
---