Fly Tying Video: Black Gurgler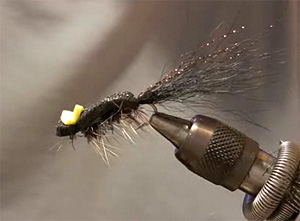 If you've never fished a Gurgler pattern, you're missing one of the more interesting experiences in fly fishing. Developed by the late Jack Gartside, the Gurgler has found use on both coasts of the U.S. as a striper and all-purpose saltwater fly, and in interior lakes and rivers as one of the most effective large- and smallmouth bass patterns there is. (Del Brown and I even spent a week fishing yellow Gurglers for permit in the 1990s and caught two using the odd but effective bugs.)
This week Michael Yelton demonstrates how to tie a Black Gurgler, a great low-light version of the pattern.
---