The Life Aquatic: Eastern Europe Edition
Trailblazing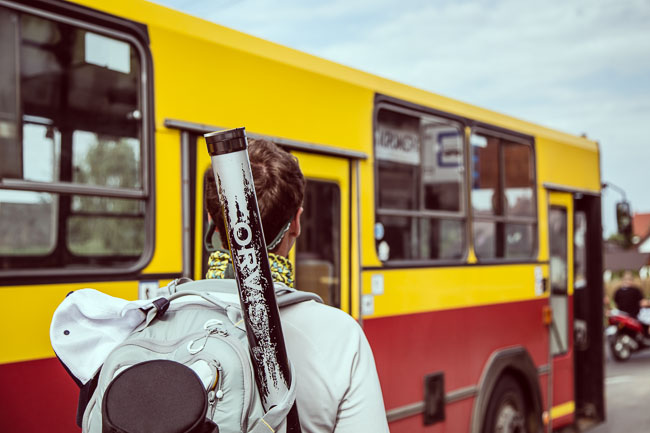 Quite possibly the first and last Helios Deuce to ever board Wroclaw's public transit system. Heading off for some evening rough fishing after a day of sight seeing.
Burn No Bridges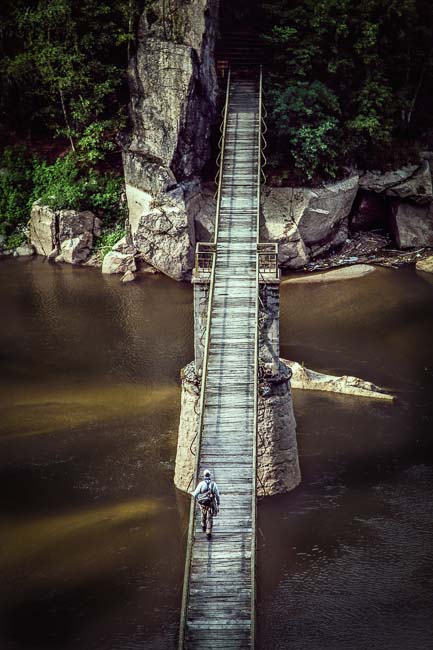 This wooden footbridge over the River Bobr somehow survived WWII, though the riverbed still remembers the violence with its shoals of sharded pottery.  Cross it at your own risk (literally: the bridge is closed to all traffic) to ply the Bobr's clear waters for brown trout and grayling.
Two in the Bush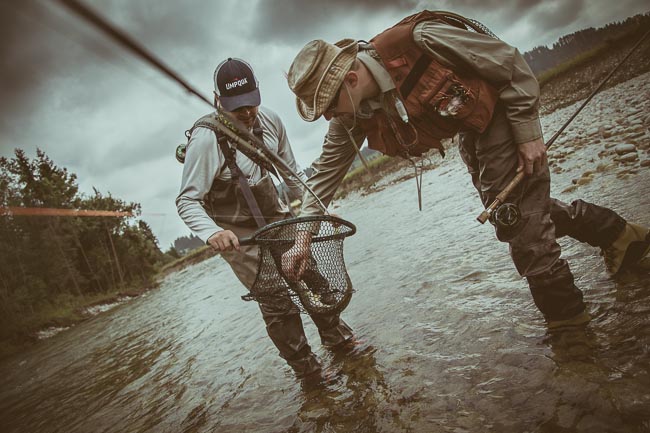 The Bialka flows north from the Slovakian mountains into the Polish foothills.  After a day on the river relax with smoked sheep's cheese and Slivovitza, an eye-crossingly strong plum brandy.  Here, guide Wojtek Kudlach unhooks a healthy specimen.
White Water Camo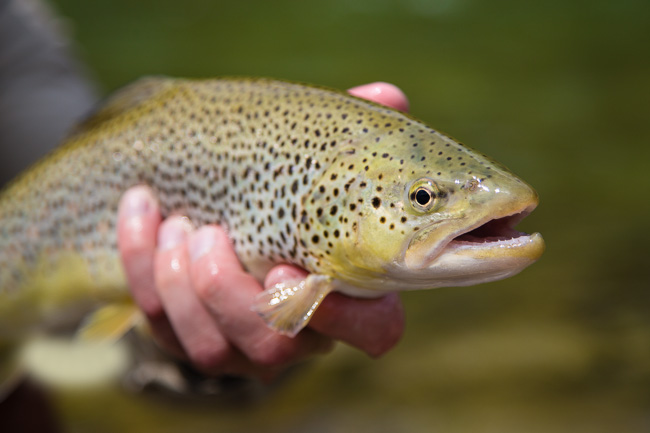 The trout of the Bialka wear the colors of the rocks–polished white by current, flecked in black.  A blazing fast river, catching these fish is a matter of dragging nymph rigs off rocky ledges and hoping they've got enough tungsten to find the bucket.
Walk Softly and Carry a Long Stick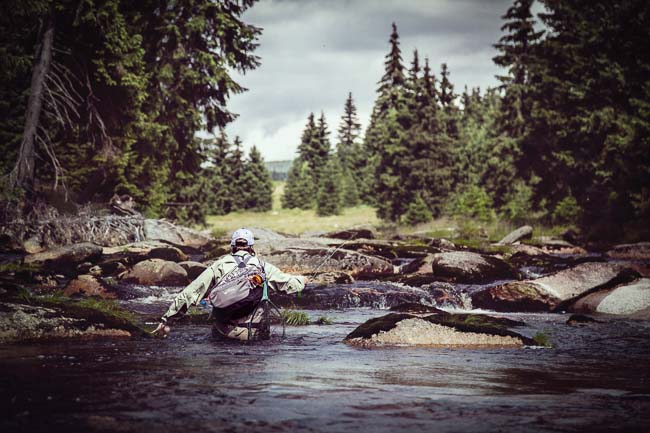 The Izera, which straddles the Polish-Czech border for miles before falling west down the mountains toward Prague, runs the color of burnt sugar but chills like glacial melt.  As you make your way upriver fish dart from rock to rock, crevice to crevice, flashing between your boots.  But creep up behind a boulder and dapple your fly in that tiny slack pocket and you'll see they were ready to eat yesterday.
Passing the Time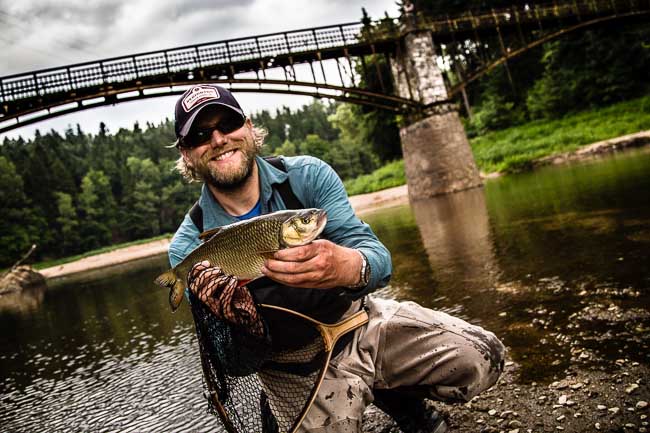 In a land without smallmouth or carp, what's a guy to do during the heat of the day?  Throw fat foam at klen and asp, that's what.  While neither run as big as carp, they eat up top and wear permanent scowls.  Mean customers through and through.
Better to Have Loved and Lost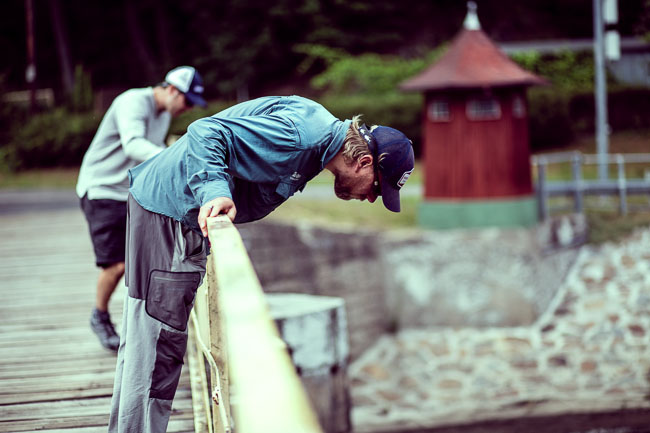 The bridge over the River Bobr in front of Igor Glinda's sawmill-cum-fly lodge, below which the biggest fish in the system line up to nymph each morning.  Lean over ever so slowly and you just might see one.  Mark him with your inner GPS, grab your waders, and see if you can't get him to eat.  The author spotted his biggest fish in two years, got him to eat, but couldn't keep him pinned.
Into the Mystic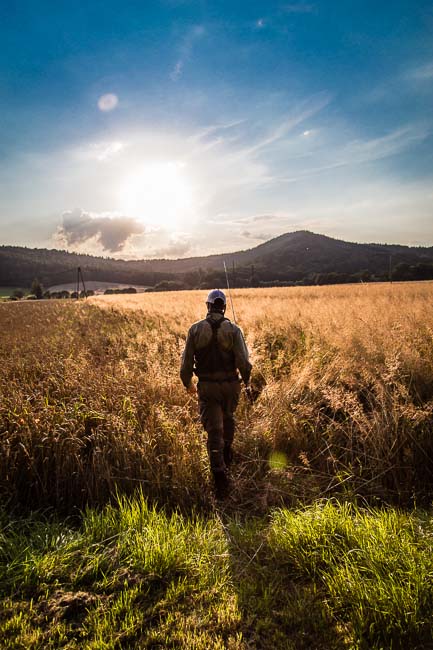 "Pole" is the Polish word for "field."  Where the smoky mountains end, the golden rye begins.
Recoup Your Losses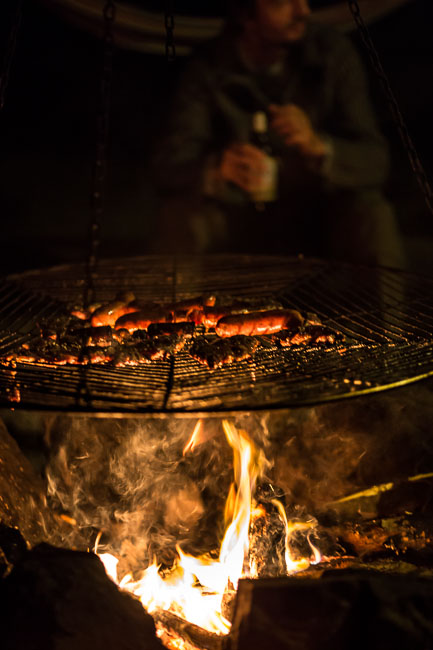 Fishing high mountain water all day is tiring.  Few things comfort the weary as well as a few kilos of juicy kielbasa hissing over a campfire.
The Holy Grayl…ing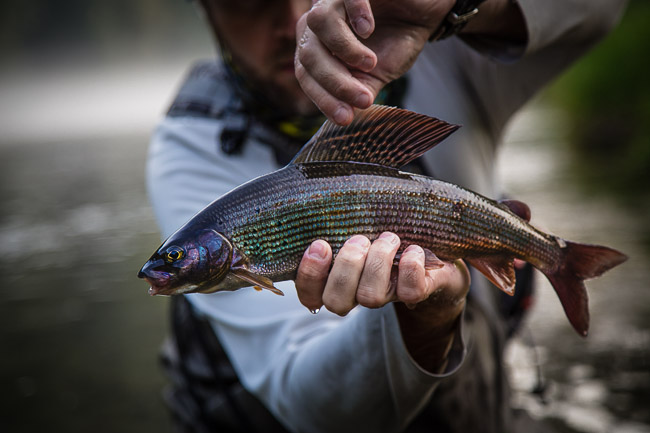 Every river system produces a different coloration of grayling.  Specimens from the San look like they've been painted with molten nacre from the inside of an oyster.  What they lack in spookiness–you can get close enough to make eye contact without interrupting their feeding–they make up for in selectivity.  I worked one individual fish for an hour, cycling through every size 20 emerger in my box, before walking away with a sore back and a big dent in my 7x.
Mnemonic Devices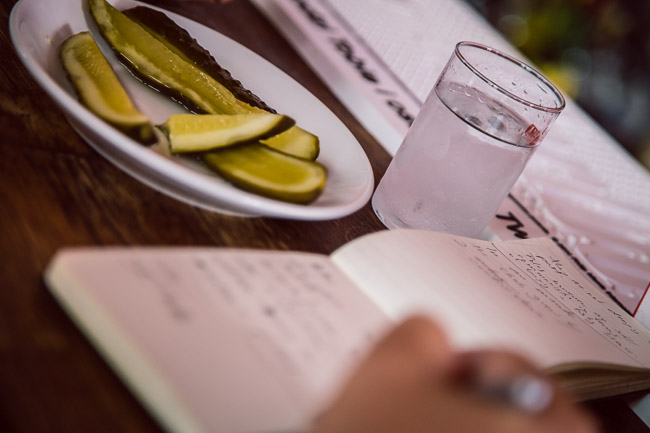 Enjoying a Polish pre-lunch snack of setka and pickles while jotting down yesterday's goings-on.