Kathryn Vallilee is First Woman to Win March Merkin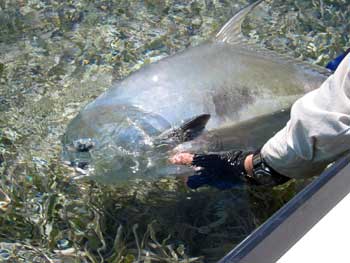 The March Merkin is one of the preeminent permit tournaments in the world, but it's never been won by a woman.
That is, until this year. Kathryn Vallilee is the first woman to take home top honors in the March Merkin, which she did by landing a 21-inch permit on the last day of fishing.
You can read more about her incredibly win here.
---
Next Story→
Jazz and Fly Fishing Tour Scheduled for Summer