Video Series: How to Build Your First Fly Rod
I've been fishing my entire adult life and own way too many fly rods. At least my wife and family think so. The thing is, I've never had the gumption or drive to actually build one of my own. I'm a decently handy guy but rarely if ever build things from scratch. That's why when Swift Fly Fishing broke on to the scene very recently with their Epic "fast glass" colored rod blanks and entire rod building kits, I got pretty excited.
Not only are the company's blanks unique. The detailed kit they've put together for home builders is meticulously thought out and well organized, giving me confidence that I can actually do this. Their box even doubles as a rod holder for wrapping your thread.
Over the next few weeks I'll be bringing you video and photo updates on my rod "build" from a first-timer's perspective—things that worked, things that didn't and potential pitfalls to help you avoid. Granted the Swift kits have everything you might need, but I'll do my best to keep the info relevant to the entire spectrum of manufacturers and rod building materials available. Oh, and if you are interested in the Swift colored glass and don't want to build one yourself, the company is happy to build it for you or send you to one of their master builders who've signed onto their program around the world.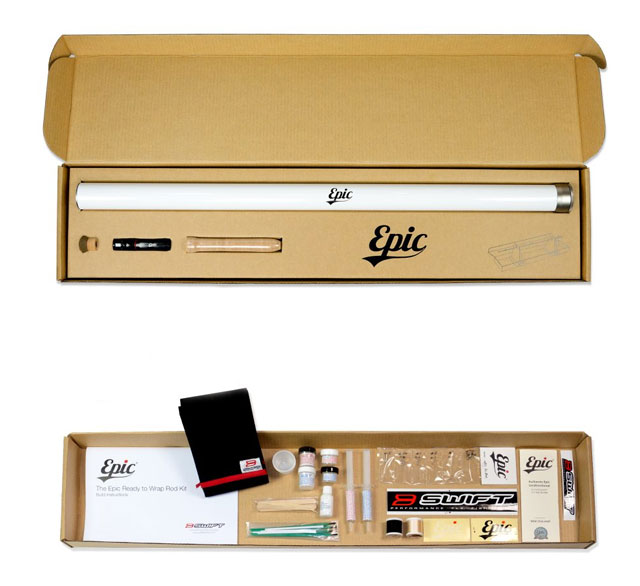 ---
Next Story→
Building your first Fly Rod: To Spine or Not to Spine?