Fly Fishing Photographers: Kyle Snyders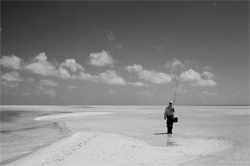 Kyle Snyders, a photographer from Calgary, Canada, adds his compelling images to the Midcurrent Photo Gallery this week.   "I have been fortunate to meet some very interesting and creative people over the years, and I'm thankful for the inspiration I pull from all of them," says Snyders.
---
Next Story→
Post-Blizzard, Denver Photo Show to "Re-Surface"