Cheeky Release New Spray Fly Reels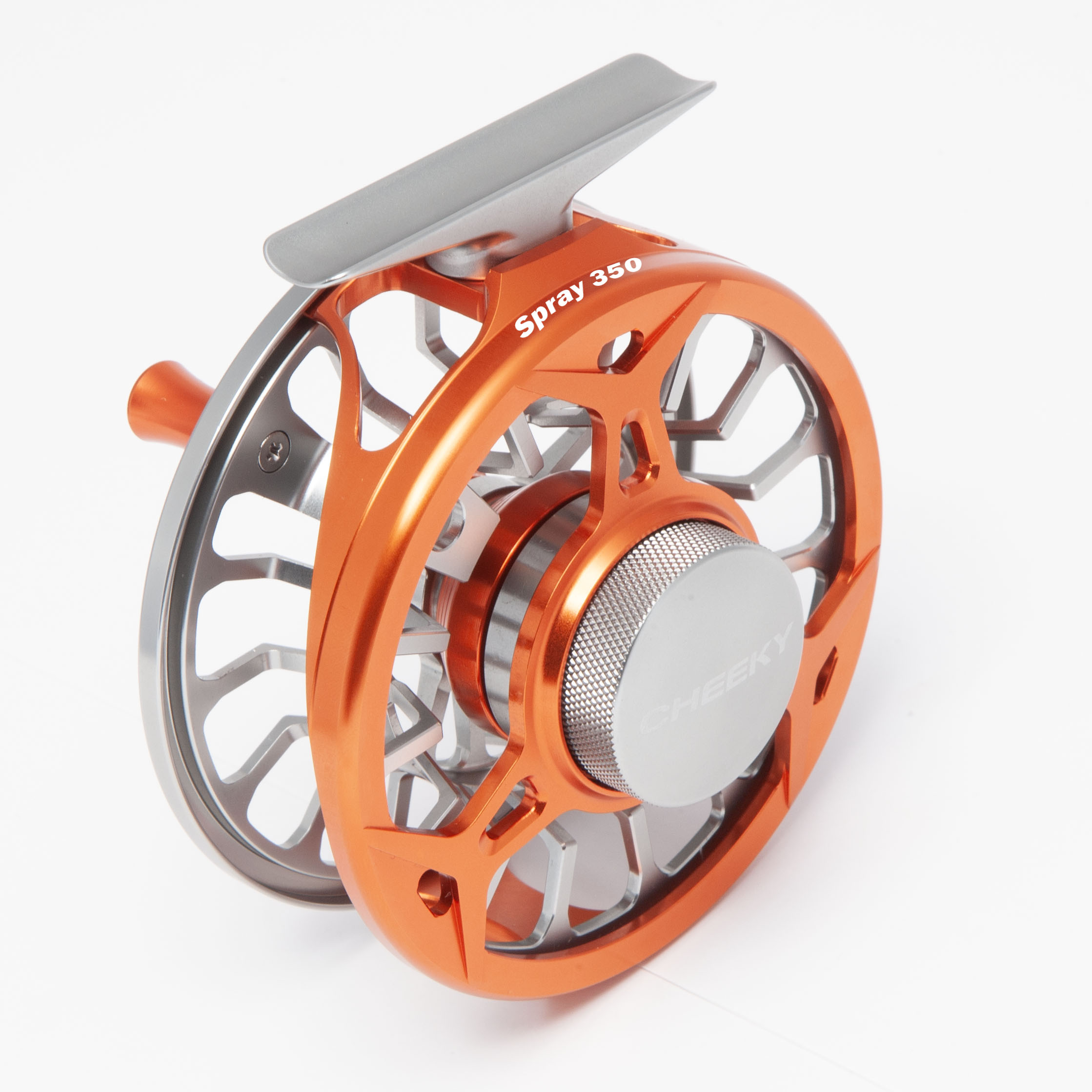 Cheeky has announced the release of a new line of fly reels—the Spray. The Spray reels won the Best in Category award at the most recent ICAST Trade Show in July. Spray reels are a premium reel family from Cheeky, sporting a brand-new drag system for the company. This drag system is fully-sealed and boasts "top-end power that can stop those monsters in their tracks" according to a press release from Cheeky. The drag system—dubbed the Gasket Drag System—retains a low startup inertia, but sports "refinement [in] the carbon fiber disks" that do the heavy lifting within the drag. These reels are machined from aircraft-grade aluminum, which gives the reel more strength while reducing weight.
Spray reels are available in line weights 4-12, so it's clear that Cheeky tried to build a reel that will appeal to the masses. Also of note are design features Cheeky made to reduce opportunities for line to snag on the reel, and improving the counterbalance and handle to increase ergonomics. The Spray reels will be available from select Cheeky dealers in November.
---