Korkers Debuts New Wet Wading Collection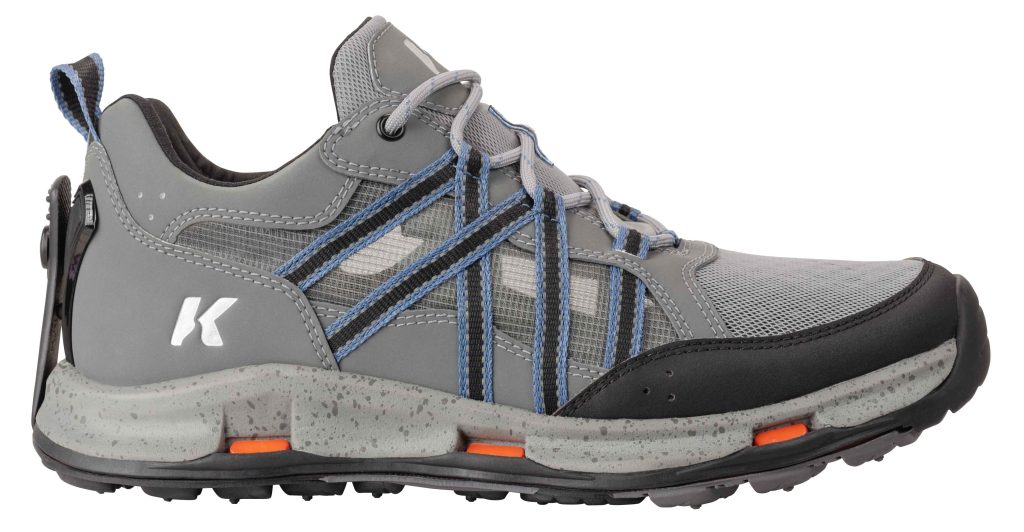 Korkers, the brand behind some of the best wading boots in the industry, recently announced a new lineup of wet wading products. These products include new wet wading socks, shoes, and sandals, all geared towards anglers as the weather warms up and wet wading becomes a reality.
Specifically, Korkers has launched the Swift Sandal, All-Axis Vented Shoe, a Wet Wade Conversion Kit, and new I-Drain Wet Wading Socks that sport artwork from Derek DeYoung.
"We are very excited to bring our new collection of versatile sandals and shoes featuring our proprietary OmniTrax® Interchangeable Sole System as well as complimentary accessories in Spring 2023," Korkers CEO Brian Chaney said in a press release.  "Unlike any other footwear on the market, Korkers new sandals and shoes provide all-around amphibious versatility allowing you to customize your traction for summer adventures like hiking, paddling, fishing, boating, camping, and travel." 
The new line of products can be viewed here.
---
Next Story→
Grundens Launches Boundary Wader Collection