With many promising rods released for the 2013 season, The Yellowstone Angler decided to get a head start on the annual Shootout, testing and reviewing a lineup of five weights. And once again, Hardy leads the Montana fly shop's results with their Zenith and Artisan fly rods.
Read more in the press release below.
 Hardy Wins Yellowstone Shootout
For the third year in a row, Hardy has won the Yellowstone Shootout. But, this is the first time Hardy has taken both first and second place…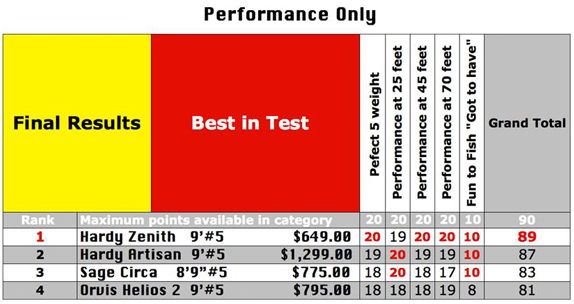 Preorder the Artisan asap to reserve your rod in production.
Read the full review on the Yellowstone Angler website.
Please contact Jim Murphy at jmurphy@hardygreys.com if you have any questions.
Let me know if you have any questions or comments. Thank you for your support.
Jim Murphy
President
Hardy North America Ltd
www.hardynorthamerica.com