New Lenses for Anglers (Very) Serious About Photography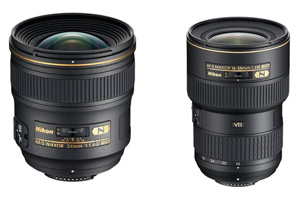 The editors over on the PopPhoto.com blog take the lens caps off of two new pieces of glass unveiled February 9th by Nikon and angling photographers should be happy there's a couple of hyper fast new wide lenses to choose from.
"The first is a 24mm F1.4G ED that offers an 84-degree picture angle on an FX-format body (61 for DX-format). The other is an AF-S NIKKOR 16-35mm F/4G ED VR aimed at the enthusiast market. It's the widest lens in Nikon's line-up to come toting their VR II image stablization system, which Nikon claims can buy you up to four stops."
Neither are particularly inexpensive at $1,259.95 and $2,199.95 respectively – but for that kind of quality, speed and vibration reduction on such wide lenses you can't really argue too much.
---
Next Story→
"Sleeping In The Dirt" Releases Third Issue