What Would Brett Favre Do?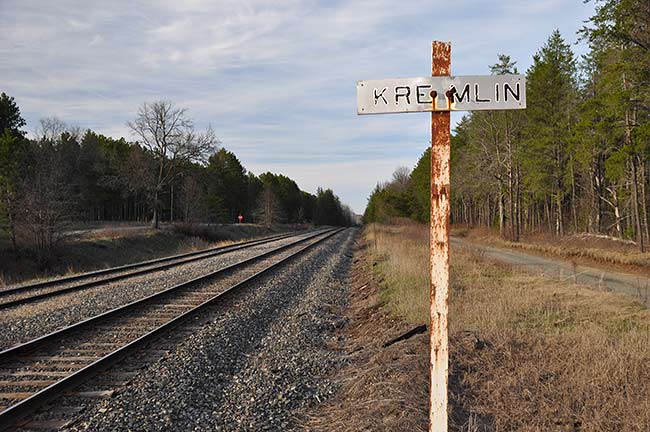 In the land of the white pine, the brook trout, the raven; in the country of Packerfied supper clubs and gas stations; we suck down Brandy Old-Fashioneds, we eat broasted chicken, we plan our first smallmouth trip of the year.
"Upper or lower river?" Greg asks.
I pop a pickled brussel sprout and look out over the walls smeared Green and Gold with Packer posters, Packer plaques, even Packer paintings.  To my left, a titanic frescoed Aaron Rodgers methodically surveys action downfield.  Directly across, on a poster that looks like it's been both rubbed for good luck and spit on for good riddance, Brett Favre holds his arms touchdowningly aloft, celebrating some miracle.  It's early Favre.  A mullet peaks out from beneath his helmet. Crocs have not yet been invented.
I drain my Old-Fashioned to its skeletal ice and motion for another.
"Let's see about the lower."
Greg, aka FMG—First Mate Greg—my fishing partner of some 8+ years, spreads the DeLorme open over crumbs of crispy chicken skin.  A number of good floats present themselves.  Then I check the CFS on my phone.
"Definitely not the lower," I say.  "It's at 16,000.  Last time we ran it it was 1,000."
We turn the DeLorme to the river's upper reaches.
"It'll be slower but colder," Greg says.  "Headwater lakes just melted last week."
Just melted last week.  Not the kind of phrase you expect to encounter a week deep into May.
"You guys running the river?" a guy across the bar asks, no doubt inspired more by schadenfreude than curiosity.  He knows the answer is yes—we are the folks with strange things on our necks and too many stickers on our vehicles; all of our tribe are here for the river.  And he knows it is not a good time to have one's fate embroiled with this water, which in normal flows is smallmouth nirvana but right now is the Great Devourer of Islands and Swamper of Anchored Drift Boats.
I smile back and nod.
"The quest for Smallie Dick begins under poor auspices," Greg proclaims as we pay the bill.  Before decamping I go over and rub Favre's helmet for good luck.  Aaron Rodgers gets a cool but respectful nod.
I've always favored miracles over method.
I should probably take this opportunity to explain Smallie Dick.  Among my fishing cohort, Smallie Dick refers to any river-resident smallmouth in the 23-inch plus class.  The quest to obtain him, which began after all of us broke 22 inches, is going on its third year. But Smallie Dick is an elusive creature, particularly where we chase him, on a Necessarily Unnamed Northern River with class IV rapids and long, long winters.  But it can be done.  Smallie Dick can be caught.  And as we strike out the following day, Greg and I are optimistic that this year, perhaps even this day, he will.
It's 38 degrees at launch with a predicted high of 55.  In a worst case scenario–an entirely fishless, biteless morning–we can always camp out on shore and wait for the water temps to bump up a degree or two.  But we don't expect it to come to that.  Experience has told us that a bad day on this river is better than a good day on most others.
But this is a very bad day.  The river has always been big but today it's downright enormous, a lotic massiveness verging on unwelcoming—the riverine equivalent of an airport or Super K.  In the first two hours we see neither fish nor signs of fish.  What we do see are island trees up to their armpits in river and massive floatillas of driftwood, some a block long, like some aircraft carrier run by beavers.  When Greg, working the ass-end of one of these great drifting structures, loses a smallish smallie at the boat, we pray it symbolizes a change of fortune.  An empty hour later we concede it does not.
We go ashore for a long, early lunch.  I spring for a walk in the woods, get high on sun-baked white pine.  Greg fishes too meditatively from shore and suffers misfortune by fire-ants.  One hour drags to two.  We return to the water in order to be on schedule for a dusk takeout, but as Part Two unfolds it becomes clear that nothing short of a miracle is going to change our luck.
And that's when I think back to Old Favre, the miracle-maker.  What would Favre do in such a circumstance?  Keep making minor adjustments, as we were doing?   No way.  He'd rear back.  He'd give it up to fate.
Number Four would go deep.
Five minutes later I have swapped spools for my heaviest line, a 30 foot 350 grain sinking shooting head, SA's Coastal Express, designed for surf fishing but an excellent big game streamer line, to which I attach ten feet of tapered fluorocarbon and the heaviest fly I have—a tungsten-helmet sculpin.
I ask Greg to back off from the seam we've been working all day, where slow water meets fast just a few feet off shore.  Instead I want to fish the shelf to the channel, where fast water meets faster but it gets very, very deep.  15, 20 feet.  There'll be structure on the bottom, I know.  Even if we can't see it.
"I am no longer trying to catch fish," I announce as I make my first cast, an ugly lob that kindly suggests I duck.  "Instead, I am trying to lose this fly.  On the bottom.  That is the only goal.  That is the only aim."
The retrieve lasts several minutes.  In fact, it's less a retrieve toward the boat than a guiding of the fly downriver alongside it, the depth-charge sculpin scudding bottom, grazing rock, plucking wood.  Is it beautiful?  No.  Is it elegant?  Far from it.  But after seven hours of bitter fishlessness it feels good to let go, to say goodbye, to heave out and send deep, again and again.  And, just as my fly settles into its fifth or sixth epic drift, I get bit.  Hard.
"Good fish!" I yell, and Greg readies the net.  When it breaks the surface I see it's a walleye, a good walleye, about 20 inches.
The next fish comes shortly after that, a fine smallmouth measuring a full 17.
I get on the oars and Greg starts to dredge, finally hooking up with some fish.  We are both immeasurably relieved.  When I talk to some friends of ours later, friends who floated the lower-lower river, I find out they caught no fish among their three boats.  No doubt they had fished methodically, like we had spent most of the day doing.  No doubt they had executed a logical gameplan.  But sometimes that isn't enough.  Sometimes something else is needed–not more but less, a gesture that treads the line between giving up and giving it up.  Sometimes, to save the day, you just have to wing it.