Two Hands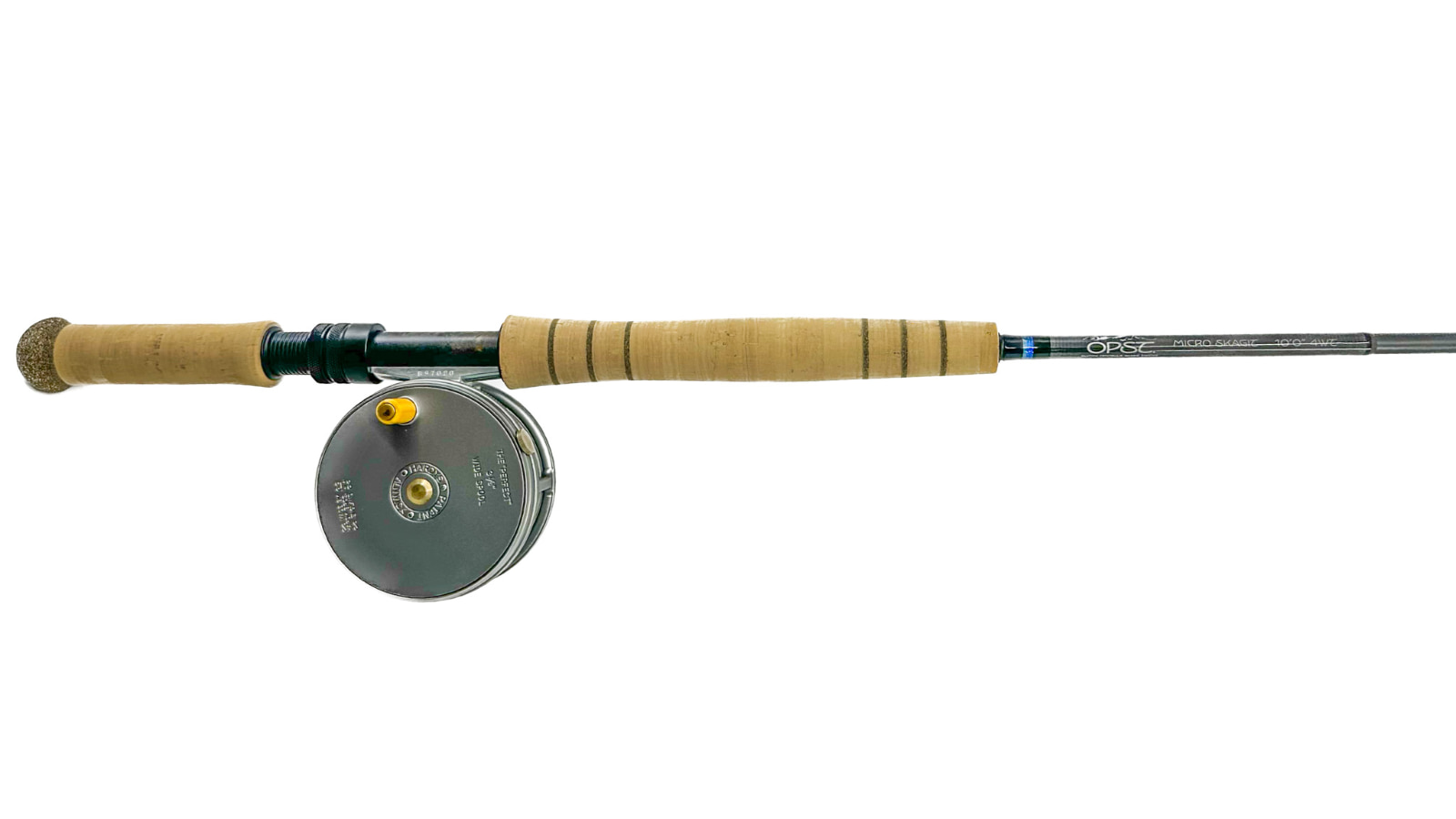 To quote the philosopher Ricky Bobby, when I first looked at the OPST Micro Skagit rod, I kept thinking that I didn't know what to do with my hands.
I'm a dyed-in-the-wool Rocky Mountain trout angler. I'm used to wet-wading small creeks, fishing cirque lakes at 10,000 feet, and casting size 22 tricos on tailwaters. I've fished for salmon in Alaska, but I've never chased steelhead. I've never had a need to fish with a two-handed rod.
Over the past few years, though, more and more of my buddies have started tinkering with trout spey setups. Then, I moved to northern Wyoming where I'm within an hour of two great tailwaters that look picture-perfect for swinging streamers. So, my first experience with two-handed rods came in my own backyard, instead of some far-flung steelhead river in the Pacific Northwest.
That's where the OPST Micro Skagit rod enters this story. The folks at Olympic Peninsula Skagit Tactics (OPST) were kind enough to send their 10′ 4-weight micro skagit rod, a reel, and a variety of skagit heads my way so that I could give two-handed fishing a try.
While I've reviewed dozens of trout rods over the years, this is my first two-handed rod review, so bear that in mind. I've picked out what I think makes this rod stand out, but veteran two-handed anglers will likely notice features or design choices that I've missed here.
Before I get into the review, though, I should note for those who are new to the two-handed world – a micro skagit rod is a short, compact rod designed for use with shorter, more compact shooting heads. It falls in the trout spey category of rods, which are generally shorter and lighter than the full-size spey rods used for chasing anadromous fish like salmon and steelhead.
One or Two Hands
The first thing to note about the OPST Micro Skagit 10′ 4-weight is that it's not solely a two-handed rod. At 10 feet, it's long enough to handle spey casts, but still short enough (and most importantly, light enough) for traditional overhead casts.
The taper is, of course, different enough from a traditional rod that you wouldn't pick this stick to be your all-around rod, but it handled overhead casts well enough. If I was out swinging flies but saw a great hatch starting, I wouldn't hesitate to chase risers with this rod. Even with the two grips, it's balanced enough to handle long periods of traditional casting.
Where it shines, though, is how it casts a 275-grain head. I actually picked up an 11'3″ 4-weight trout spey setup right around the time that the OPST Micro Skagit rod arrived, so I had a full-size trout spey rod to use as a comparison.
I wasn't able to throw a cast as far with the OPST rod as I was with the other 11'3″ spey rod, but that likely has more to do with my limitations in two-handed casting than it does with the rod itself. What I loved was just how light and sensitive the OPST rod was when casting and swinging flies. I had more feedback with the OPST rod, and I think that feedback helped me get a quicker feel for good two-handed casts.
Finesse
Remember, this was my first time using a two-handed rod, so I wasn't entirely sure what to expect. But I thought the casting process would feel a bit more like a slingshot, if that makes any sense. Skagit heads are short and fat, and when I was first stringing up the OPST Micro Skagit, I remember thinking it was going to be a clunky casting experience. After all, casting huge flies on any of my traditional 4-weights isn't exactly graceful.
What I experienced was that, even with how light and sensitive the OPST Micro Skagit is, the entire spey cast felt smooth. Not only that, but the rod packed enough power that, even with my sloppy technique, I was able to shoot line further than I ever expected.
In many ways, the casting experience had an air of finesse, and I attribute a lot of that to the rod, because I'm far from a finesse caster. Quite the opposite, in fact. Yet I felt that I looked far less the fool that I'm sure I looked, because the OPST Micro Skagit rod made my feeble casts still enjoyable.
Build Quality
I'm not sure how much other anglers care about this, but if I'm spending $600 on a rod (which is what the OPST retails for) I want it to look nice.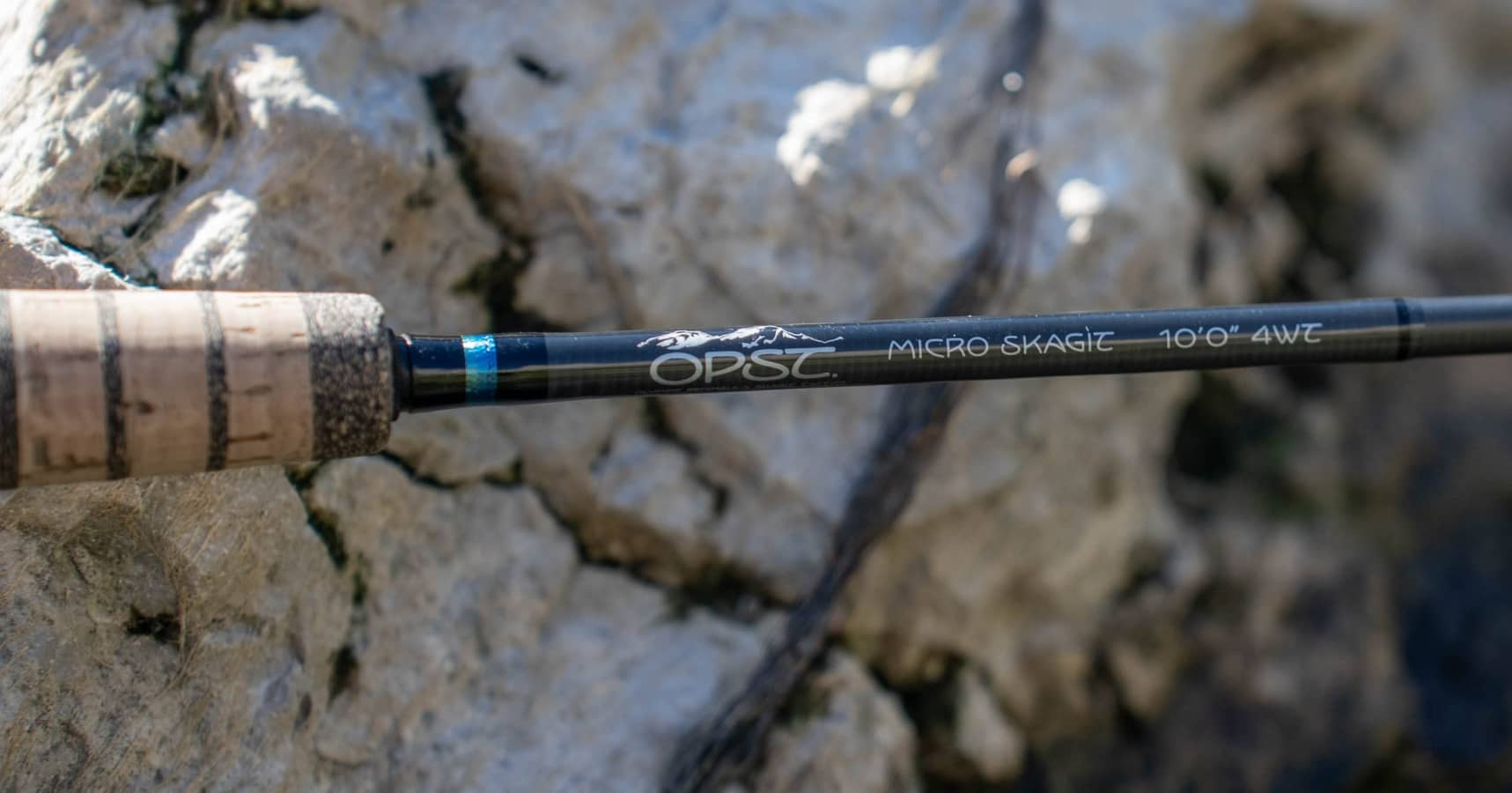 I love the reel seat on the rod, and the reel seat hardware is anodized aluminum, so I know it'll outlast me. I'm generally not a fan of dark burl rings inside cork grips, but I really do like the way that OPST made theirs. It works without looking cheap or cheesy, which is hard to pull off, in my opinion.
Overall, it feels like a $600 rod, which really matters more these days with how expensive everything is.
Ease of Use
I was nervous to pick up a two-handed rod, mostly because I was nervous to fail and not catch fish. But as I try to remind myself on the days I get skunked, fishing isn't always about catching the fish. In all honesty, though, the OPST setup made my entry into the two-handed world easier than I expected. They have a wonderful website with a plethora of resources and videos (which were helpful in explaining everything from casting to the entirely different language two-handed anglers speak). Short of booking a guide for three or four days, I'm not sure that I could've had an easier start with two-handed angling.
Wrapping Up
I didn't expect to enjoy this style of fishing as much as I did. It's decidedly different, but it offers up a whole new way to tackle my local rivers, with techniques that aren't widespread yet in this corner of Wyoming. The OPST Micro Skagit rod offers a lot of versatility and functionality in an affordable package, and it's a rod that I look forward to continuing to fish.
Oh, and I even managed to catch a fish on my first day of spey casting! It was more luck than anything else, but I'll take the successes where I can get them.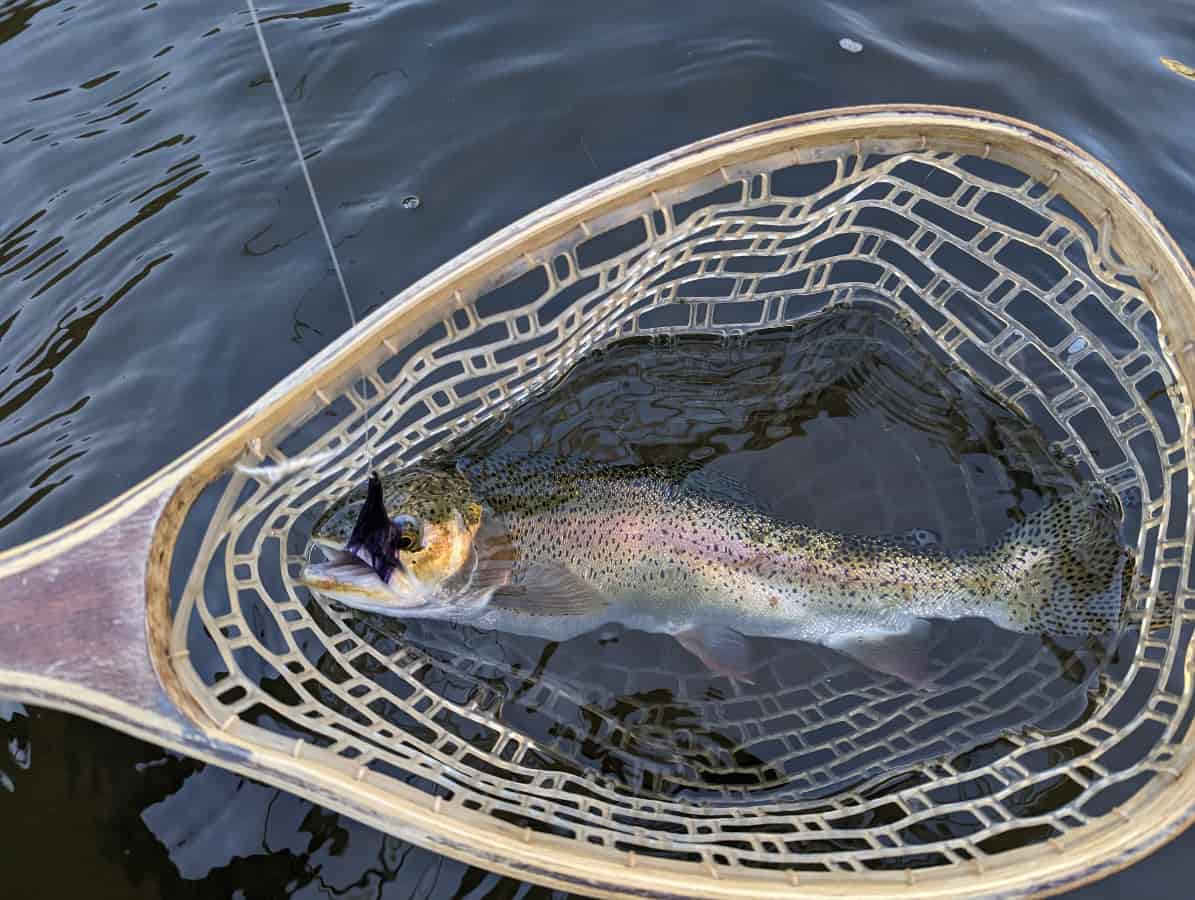 ---