The Cold Weather Gear I'm Using Right Now
Not long ago I wrote one of my monthly gear columns on the best winter wading underlayers. That was in January, and it didn't warm up here in Wyoming until May. It's almost October as I write this, and I'm off for an elk hunt in a few days. The air has fall's sharp bite in the mornings, and the peaks of the Bighorns are dusted with snow. All that is to say that I've had ample opportunity this year to test out different cold weather gear, and I thought it'd be fun to share the gear I'm actively using.
I love fly fishing in the winter, but I also spend time during the colder months hunting elk, deer, grouse, and pheasant, and skiing. My cold weather gear collection reflects those varied pursuits, and as such, I place an emphasis on highly breathable gear that keeps me warm even when it gets wet. I crash enough while skiing that I'll always end up with snow down my pants, and nothing can cut a day of winter fishing short quicker than numb fingers and toes. So, while the gear in this list can certainly be used for fly fishing, bear in mind that I've picked it because it works well for fly fishing and my other hobbies (or chores, like chopping firewood in a blizzard, or checking on the chicken coop when it's 30 below zero, as it was this past February—twice!).
You'll also notice that I have a preference for natural materials, like merino wool and real down. Merino wool, in my opinion, can't be beat. The stuff stays warm even when wet, it has natural odor control, it's breathable, and it's durable as all get out. I have a pair of merino wool leggings that are full of holes a solid six years after buying them. I should probably chuck 'em at this point, but I can't bring myself to do it.
Last winter I picked up my first real down jacket, a Patagonia Down Sweater Hoody, and I was absolutely astounded at how warm it is. I've worn PrimaLoft coats for years, and held those up as my gold standard. They're great, but I haven't used anything that compares to how warm and insulating real down is. You'll need it covered in a good waterproof shell (that's where PrimaLoft shines) but so long as you're dry, down keeps you unbelievably warm.
Well, without further ado, let's take a look at the cold weather gear I'm using right now.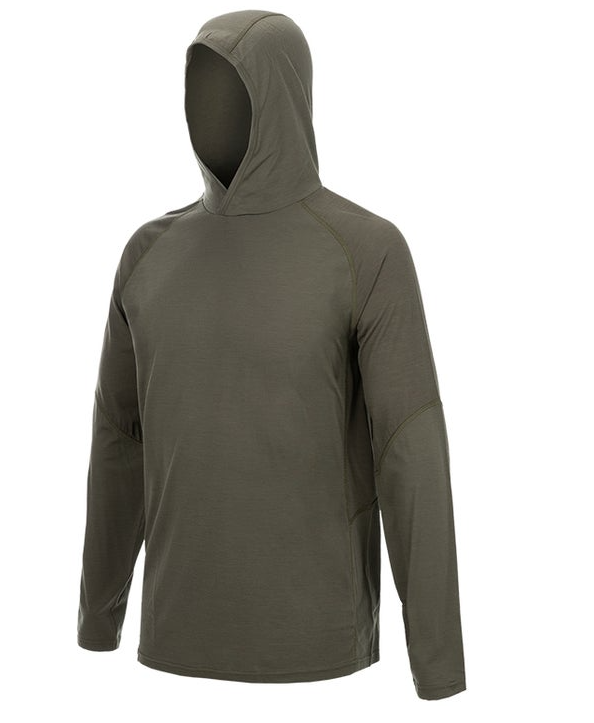 This is an interesting piece that's the result of a collaboration between Vertx and 37.5 Technology. For some background, 37.5 Technology is a company that designs sustainable temperature regulating materials. They've lent their expertise to the folks at Vertx, who crafted a new merino wool blend utilizing 37.5. The result is a garment with more surface area, which helps the hoody dry faster. Another feature of 37.5 is its use of tiny particles derived from volcanic sand that help get rid of sweat at the vapor stage, which means less moisture is retained in the fabric. On top of that, Vertx also uses what they call ReRapt technology to help the hoody retain its shape and increase its durability.
All that sounds well and good, but does the garment actually deliver on that potential?
It certainly does. I wore both this and the Vertx Merino Base Layer Pant (which has all the same features) on a recent trip scouting for elk. It was snowing, and this being Wyoming, it was windy, too. I stayed plenty warm, even though my "water resistant" hunting pants leaked. The Vertx layers will be my go-to merino for the foreseeable future.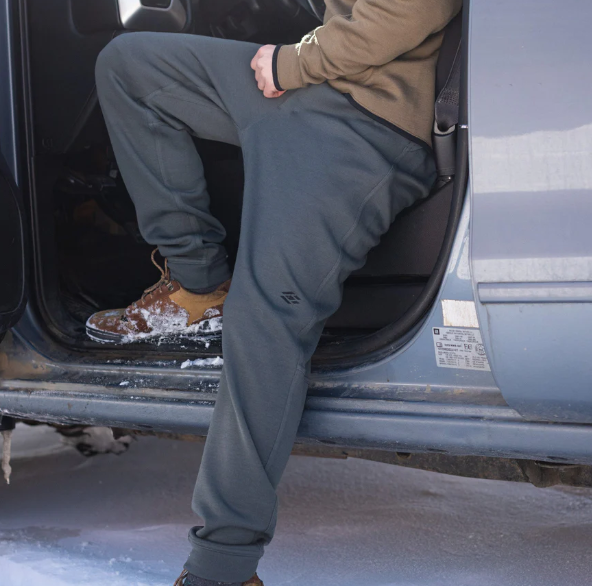 I've loved every piece of Skwala gear I've used, and the Thermo 350 pant is no exception. This isn't meant to be a base layer, but a mid or outer layer worn beneath your waders. As the name implies, it's a 350-gram garment so it's fairly heavy. These feel like a pair of sweats, but they're honestly more comfortable (and a whole lot warmer, too). I've worn these beneath my waders on a few dozen days now, and they look good enough that I'm not too self-conscious to wear them out to eat after fishing, either.
But enough about the looks. The Thermo 350 is a merino wool product that Skwala blends with a bit of spandex to create a fluffy, light pant. It's insanely warm, and you don't really need a base layer beneath these unless it's really cold. These pants are light enough that I wouldn't hesitate to wear them hiking, either.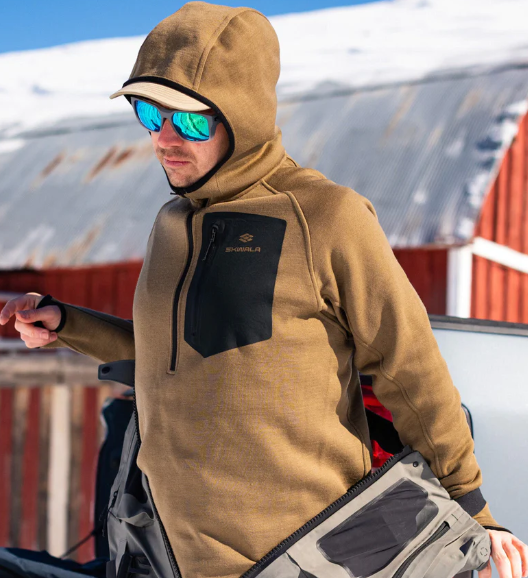 The Thermo 350 Hoody is the perfect companion to Skwala's Thermo 350 Pant, and I really love them both. The 350 Hoody is, perhaps, too warm in some circumstances, but that's about the only drawback to this thing. Skwala calls it "the heaviest base layer we make" but I've worn it as a single layer before and been just fine. During that recent elk scouting trip in the snow, I wore this hoody beneath a waterproof shell, and I was plenty warm. It's a 350-gram garment and it sports a fluffy, fleeced wool interior that's surprisingly soft and comfortable.
The hood is a nice touch, and like most other Skwala hoods, it's cut in a way that doesn't impede your peripheral vision as much as other hoods do. I love the zippered front since it helps with temperature regulation, and the stretch-woven pocket is big enough for a fly box or other accessories.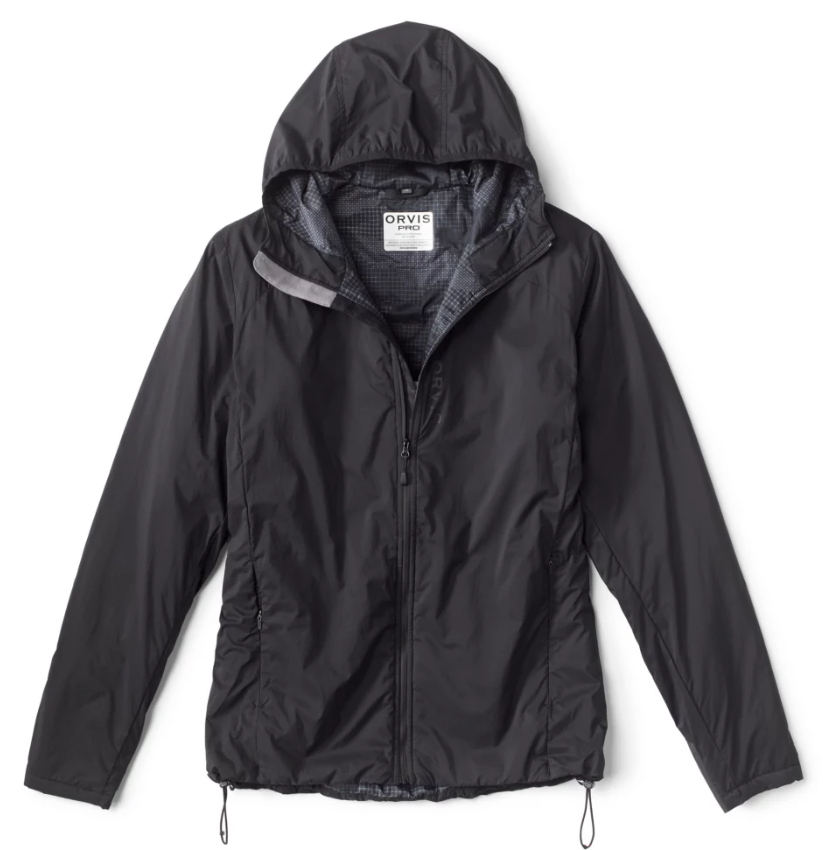 Orvis has a few excellent insulated jackets to choose from, but I really love the PRO LT Insulated Hoodie. It's the lightest weight option in Orvis' lineup, but it's still plenty warm for all but the coldest of mornings. It sports 40 grams of PrimaLoft Gold insulation, so there's enough to keep you warm but not so much that you'll sweat to death while moving or hiking. I've used this both while fishing and hunting birds here in Wyoming, and it's performed well in all situations. It's water-repellent, so if you're in some serious precipitation, you'll want to pair it with a waterproof shell.
Finally, the big selling point for me with this jacket is that it has an internal pocket that doubles as as stuff sack. It's easy to compress down into a small size, so you can toss it in your pack if the temps rise and you don't need all the extra warmth this provides.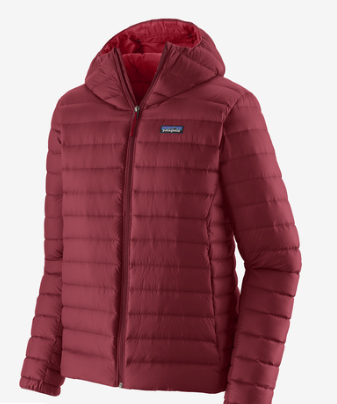 This was my first piece of Patagonia gear, and I picked it up in Fall 2022. I'd heard all about Patagonia, of course, and everyone I knew who used their stuff was always in love with it. I didn't expect to experience that same level of fanaticism, but here I am a year later and I can't think of a better outer layer I own. The Down Sweater Hoody is filled with responsibly-sourced down, which makes it the warmest coat I've ever worn. I used this skiing, chopping wood, and sitting in a drift boat through all of last winter in Wyoming (one of the coldest in recent memory) and I wasn't cold. This thing just flat-out performs, and I'm almost looking forward to really cold days again so I can wear it.
It's pricey, but worth the cost in my opinion. The range-of-motion is great, so you can still fish, use a chainsaw, or ski while wearing it. It does feature a DWR coating, so it's water-repellent up to a point. In heavy rain or sleet situations, I'd probably use a waterproof shell over it, but in light snow or drizzles, the Down Sweater Hoody should be more than up to the task of keeping you warm and dry.
Wrapping Up
Like I said at the start of this piece, I'm big on natural materials (where possible). Merino wool and real down are just warmer than anything else I've used, even if PrimaLoft is better in wet conditions than down. This gear has proven its worth to me in some of the toughest conditions you'll find in the Lower 48, and I wouldn't hesitate to use any of this stuff in Alaska or Canada, either.
Now, this gear isn't cheap, and I'm aware of that. But I'm a firm believer that you get what you pay for, and in this case, you pay for incredible warmth and outstanding performance. All these pieces deliver, and they'll be worthwhile investments for years to come.
---