The Best Streamer Rod for You
It was barely ten degrees outside when Ryan Kelly, Charlie Card, and I pushed off from the boat ramp on the Green River below Flaming Gorge Dam early on a February morning. I was on the sticks for a change, which meant Ryan and Charlie—two of the best anglers I've ever met—got to fish.
They each had a rod rigged with a streamer, and for most of the day I got to row and watch them put on a streamer fishing clinic. While Ryan and Charlie each had their own approach to covering water and retrieving flies, they both displayed an intimate knowledge of how to move streamers through a river. It almost goes without saying that I've never seen more fish netted in a day on the Green River than I did with Ryan and Charlie.
I like to point to that day as the beginning of my education in fishing streamers. Since then, Ryan has taken me under his wing and helped me develop my own love for throwing big flies. These days, unless there's a hatch, we're almost always throwing streamers.
Aside from what I've learned about fishing streamers, I give an awful lot of credit to Ryan and Charlie for helping me understand what makes a truly great streamer rod, too. Initially, I picked rods for streamer fishing because they were stiff and fast. While you certainly want more power in a streamer stick than a dry fly rod, there's more nuance to finding a good streamer rod.
In particular, a good streamer rod needs:
Torsional stability (less side-to-side movement of the rod when casting)
A sensitive tip section
A smooth, progressive taper
A stout backbone
Of course, you'll pick a streamer rod based on things like price and appearance, too. From a performance standpoint, though, these are the must-have features in a good streamer rod.
Torsional Stability
Streamer fishing for trout doesn't require pinpoint accuracy like permit fishing in the salt does, but you still need to get your fly in the right location.
To that end, the best streamer rod for you is one that's stable throughout the casting process. As you move your rod between the back and forward cast, the rod isn't only moving vertically. The vibration from line loading the rod causes the rod itself to move ever-so-slightly side-to-side. That side-to-side movement is less noticeable in the butt section of the rod than the tip. If the rod doesn't have good torsional stability, the tip section's extra horizontal movement decreases your accuracy. It also makes for a less-than-ideal casting experience.
Again, while accuracy isn't paramount when throwing streamers like it is with dry flies, you still need to land your streamer in the right spots. You'll best be able to do this with rods that have good torsional stability.
You can easily test a rod's stability at your local fly shop. Give it the ol' fly shop wiggle, moving the tip up and down quickly. Pay attention to how much the tip wobbles and how long it takes for the tip section to return to its original position. Rods that recover quickly have higher torsional stability and are the ones I'd seriously consider when shopping for a new streamer stick.
Sensitive Tip Section
The reason the best streamer rods are usually expensive is due to the need for both torsional stability and a sensitive tip section. Achieving inherent stability while keeping sensitivity in the rod tip is the problem many rod designers are still trying to solve.
The best streamer rod for you and your fishing needs a sensitive tip section because you need to feel the subtle takes trout often use to eat streamers. As much as we love the idea of trout hitting a streamer like a freight train, they just as often barely nibble on a streamer. Rods with heavy, unresponsive tip sections make it tough to feel when a trout is only halfheartedly eating your fly.
Spend a day fishing streamers, and you'll likely be surprised at how softly some trout eat. Their takes can sometimes feel as subtle as a largemouth bass nibbling on a worm. I've lost count of how many fish I've hooked on streamers by just barely feeling them touch my streamer.
Smooth, Progressive Taper
A lot of streamer rods are just really fast, stiff rods. While that works well against tough wind, or when you don't need a ton of accuracy (like fishing for sockeye salmon), it makes for a lousy casting experience.
Rods with smooth, progressive tapers utilize the entire rod to load and unload line, which makes the casting process feel much more natural. While you'll still throw larger, more open loops by virtue of fishing heavy lines and flies, a smooth taper makes it feel very similar to fishing dry flies.
I've also found that rods with the most progressive tapers are also largely devoid of the hitch so common when casting big flies on sink-tip lines. When the loop unfurls on your back or forward cast, the shifting weight of the streamer can create a noticeable hitch in the cast. While that's impossible to eliminate entirely, rods with smooth, progressive tapers mitigate it as much as possible.
Stout Backbone
Lastly, the best streamer rod for you will also have impressive backbone. It'll be stiff enough to handle big flies, heavy lines, wind, and of course big fish. But it won't be so stiff as to lose all of its feel, either. You want a rod that balances backbone with sensitivity, giving you the ultimate tool to both manhandle trout and smoothly cast big flies.
Wrapping Up
Picking the best streamer rod for you is actually a simpler process than picking a rod for dry flies, I think, because there are fewer personal variables in streamer fishing. If you're buying a dedicated streamer rod, you're most likely using it for bigger fish on bigger water. So, you don't have to take where or for what you fish into account so much as you do the four performance aspects I just described.
And with those comments in mind, the following list features streamer rods that meet or exceed those expectations. I've personally used every rod listed here, for everything from Lahontan cutthroat at Pyramid Lake, to dolly varden and pink salmon in the Alaskan surf.
Buttery-smooth action
Very powerful
Light
The Hardy Ultralite X is one of my favorite new fly rods. It's light, insanely powerful, and has a perfectly smooth progressive action. I haven't been this impressed with a new rod since the Douglas Sky G or the Orvis H3D. The rod has almost no hitch in casting big flies, and it absolutely launches line. The rod is stiff enough to manhandle big fish and wind, but not so heavy that it's unenjoyable to cast. It's expensive, but worth every penny.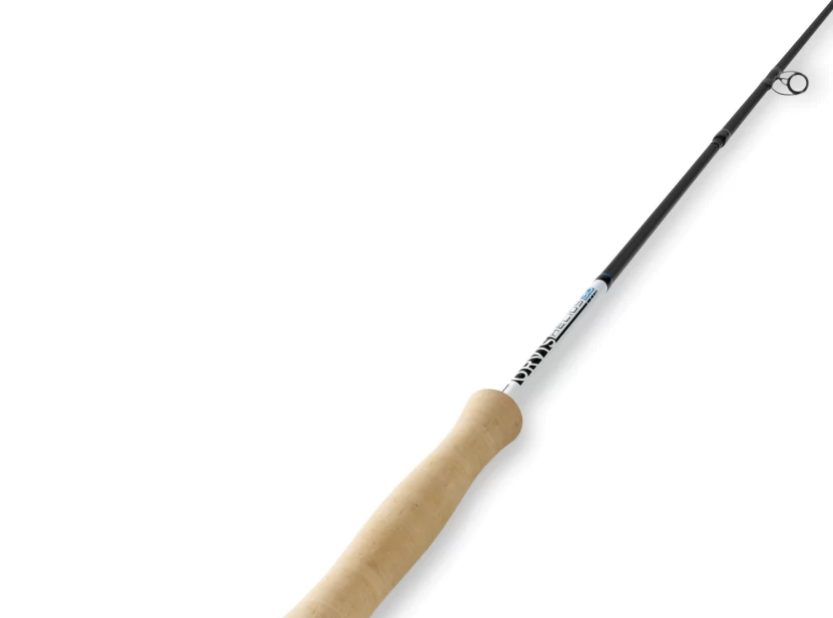 Powerful
Light
Orvis' stellar warranty
The Orvis H3D is a rod that's deservedly earned seemingly every adulation under the sun. It's light, fast, powerful, and fun to fish, with the sensitivity and smooth action that makes it beloved by guides and weekend warriors alike. The 9′ 6-weight H3D is one of the best streamer rods I own, and one of the most versatile. It's strong enough to use for pink salmon in Alaska and 28-inch Lahontan cutthroat in Nevada. This was one of the first rods I ever fished that had me thinking I may not need another new rod. That thought lasted for all of five minutes (I always need a new rod) but that shouldn't take away from this rod's impressive performance.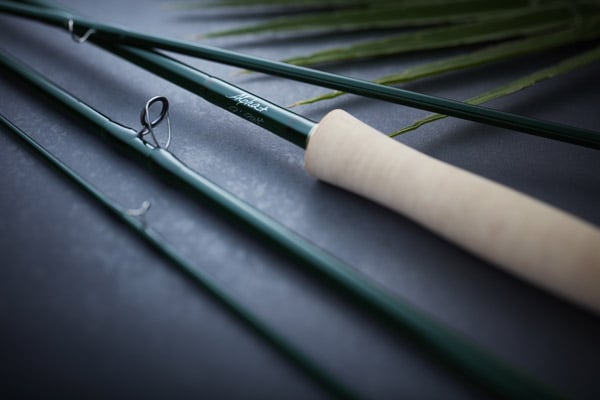 Superior Winston craftsmanship
Classic Winston progressive action
Very sensitive tip
The Alpha+ line from Winston is one of the company's best efforts at diversification. For years, Winston was known as the company that makes some of the planet's most sought-after dry fly rods. While that's still true, the folks at Winston have been hard at work bringing other great rods to market. Some rods in recent memory missed the mark, but the Alpha+ doesn't. It maintains that wonderful Winston action without sacrificing big-water performance. Winston also reinforced these rods at the ferrule to provide extra lifting power, giving you more ways to pull fish from tangles or heavy currents.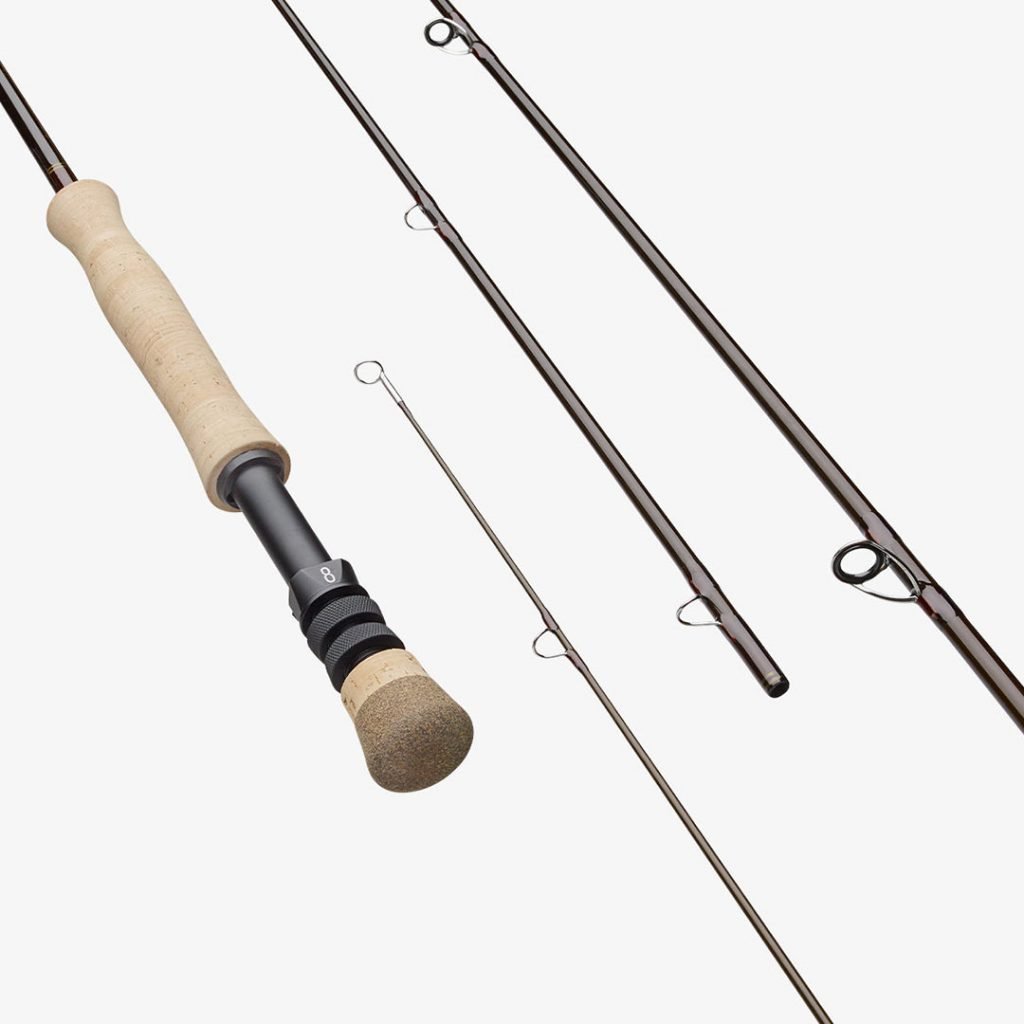 Standard Sage fast action
Outstanding torsional stability
Plenty of backbone
The Sage Payload is a mid-priced rod that performs like something much more expensive. It's light, fast, responsive, and has outstanding torsional stability. Sage has long been known for its fast-action rods, and the Payload is no exception. It's quick, but recovers well and delivers flies on point. If you need a larger streamer rod to really work big water, it's hard to beat what the Payload offers here.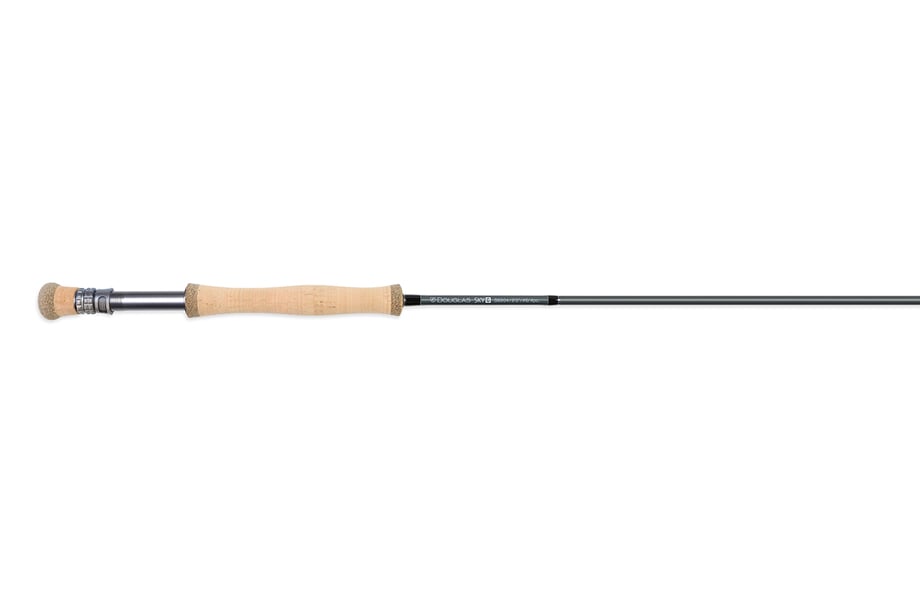 Light
Powerful
Fun to fish
The Douglas Sky G rod family is another that I've really come to love over the years. The 9′ 5-weight is one of the best trout rods on the market, so it's not surprising that their 9′ 8-weight is so good, too. While this might seem a bit overkill for streamers to trout, I've actually enjoyed using 8-weight rods on really big rivers and lakes. The Douglas Sky G is light, powerful, fast, and just plain fun to fish. The Sky G has that "it" factor that makes the rod just unbelievably easy to use.
As always, this list isn't mean to be comprehensive, nor is it supposed to rank any rod above another. These are all fantastic streamer rods that I truly enjoy fishing, and you're certain to find one that fits your exact needs. If none of the above rods fit the bill, though, I'd suggest looking at any of the following ones, too.
---