The Best Headlamps for Night Fishing and More
My first night fishing expedition was in Montana, chasing big ol' browns with two friends. Among all the lessons I learned over the course of three summer nights was that I'm not cut out for night fishing. I'm a lightweight who needs sleep, and I don't function well without it.
It was that trip (along with a cold elk hunt) that reinforced the need for a good headlamp. Not because you use it while fishing, but because you need it to function well in the night's toughest moments—landing and releasing big fish. And untangling your line from the bushes you didn't see on the bank behind you because—well, it's dark.
The serious night anglers I know only turn their lamps on when landing and releasing fish, or when hiking to the water. The rest of the time, they're fly fishing by feel and sound. It's as much a skill as fishing streamers or small dries, although I reckon this one's practiced by a smaller subset of folks. If a lamp is turned on for something else, it's the red light you'll want to use because that color of light won't ruin your acquired night vision.
So right away we realize any good headlamp needs both white and red light settings. It should also be waterproof, since the likelihood of slipping into the water is greater when you can't see the bank very well (not that I'm speaking from experience). Durable manufacturing and simple controls are must-have features, as well.
In my opinion, a rechargeable headlamp is superior to anything battery powered. I've had regular, fully-charged AA and AAA batteries die on me in extremely cold weather (while elk hunting), and when those batteries start to lose their power, the light output from the headlamp tends to decrease. I haven't noticed those problems with any of the rechargeable headlamps I've used. Charge it in the truck on the way to the river, and you'll be good to go for any night fishing session.
If you're packing long distances into the backcountry where recharging isn't an option, then a battery-powered headlamp isn't a bad choice. But I reckon those situations are pretty rare.
Finally, we need to look at light output. This is measured in lumens, and the higher the lumens the brighter the headlamp will be. One of the most popular headlamps, the Black Diamond Storm 400, puts out 400 lumens. For me, that's the baseline you should consider. Anything dimmer than 400 lumens won't illuminate the night in an effective way. You'll be left squinting trying to make out details, which isn't what you want after you've spent money on a headlamp.
So, as a recap, we'll be looking at headlamps that:
Have red-light options
Is rechargeable (although one option on this list isn't)
Is waterproof
Is at least 400 lumens
Let's dig into the recommendations.
Waterproof
Affordable
Durable
The Black Diamond Storm 400 is one of the most popular headlamps on the market. I think most of my hunting buddies have one of these tucked in their packs, and a fair number of my fishing buddies do, too. The Storm 400 boasts red, green, and blue light options (all of which won't impact your night vision) and it boasts a lot of ease-of-use features that make it so popular. For example, it has a lock mode that prevents you from accidentally turning it on in your pack. It also has a brightness memory that turns the light back on at a preset brightness setting without defaulting to full power. The only drawback is that it takes batteries—but that's not a dealbreaker. It's around $40, depending on the retailer you buy from.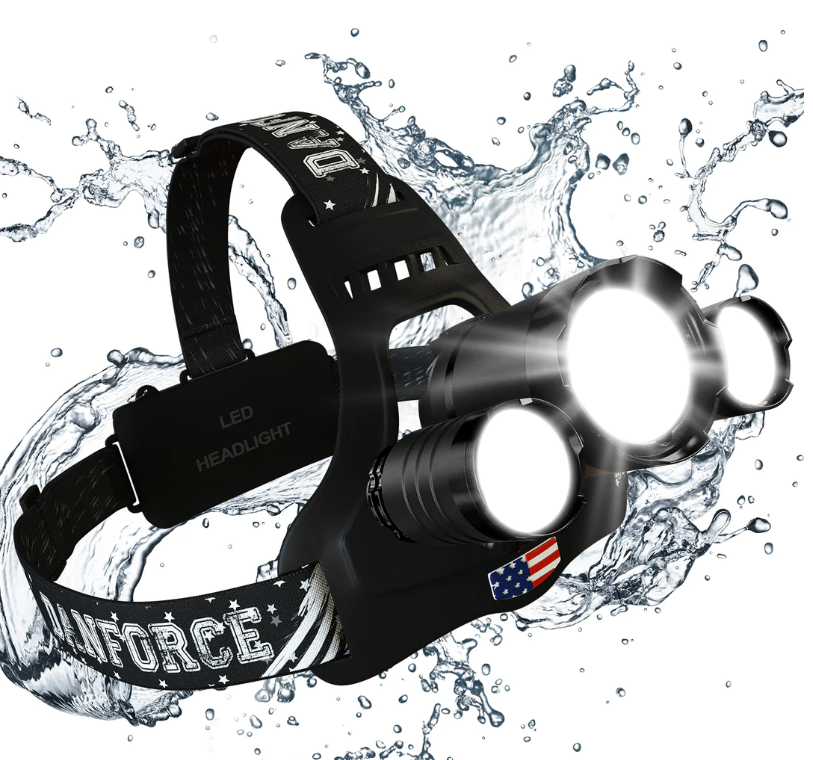 Rechargeable
1080 lumens
Multiple lenses
The DanForce Rechargeable Headlamp might be overkill for some, but it's a seriously impressive piece of gear. Starting off, it produces 1,080 lumens, which is crazy bright. It recharges via USB, which is convenient. Its three lenses provide a wider range of vision, and the main lamp is adjustable from a flood down to a spotlight. The DanForce is waterproof and has a secondary red light as well.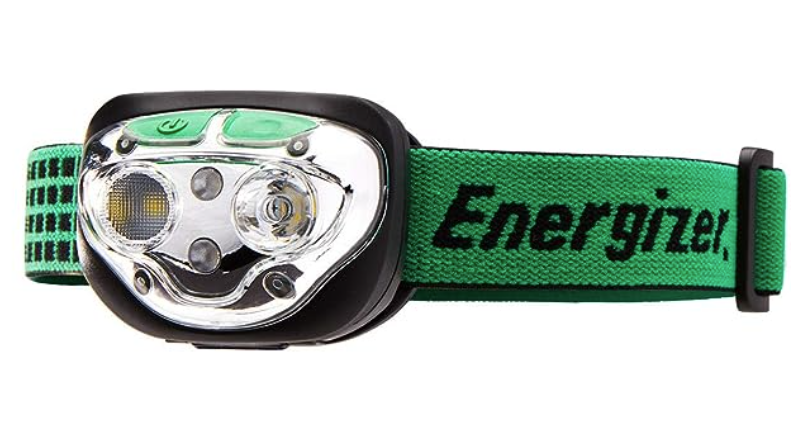 Cheap
Available everywhere
Bright
The Energizer Rechargeable Headlamp PRO is available at just about any store you can think of. It's generally priced around $20, which means if you break or lose it, you won't be too upset at the cost. It's bright enough at 400 lumens, has a red-light mode, and it's water-resistant. While not fully waterproof, this is such a workhorse of a headlamp that I couldn't leave it off the list. If you're looking for the best budget option, the Energizer should be your choice.

1600 lumens
Light and durable
Comfortable
Fenix makes some of the best headlamps on the market. The HM61R is one of them. This headlamp is built from an extremely durable A6061-T6 aluminum, which means it'll probably outlast you. It has a red light mode in addition to eight brightness levels. At 1600 lumens it's incredibly bright, but it's also light and comfortable. The rechargeable battery lasts 2 hours on maximum output. While on a medium setting you'll see just over 10 hours of battery life.

Long range light
Quick charging
Long runtime
The Nitecore NU33 is the upgraded version of the much-heralded NU32. This lamp packs a ton of features into a small, ergonomic design that features only two buttons. As a fan of simplicity, I'm happy to have fewer buttons to mess with. You'll get up to 700 lumens of light in addition to a red light setting. Nitecore also put a lot of effort into creating a lens that's clearer, which leads to better light distribution and less eye strain. You'll notice the light distribution extends out to 135 meters, which is plenty far enough for fishing applications. It recharges in just 1.5 hours, and at 200 lumens will last for nine hours. It's a workhorse of a headlamp.
Wrapping Up
You can spend a couple hundred bucks on a really nice headlamp, but the ones on this list should be more than adequate for fly fishing applications. They're all light and small enough to fit into a fishing pack, and bright enough to be of real use when the sun goes down.
---