The Best Fly Rods for Your Big Freshwater Fish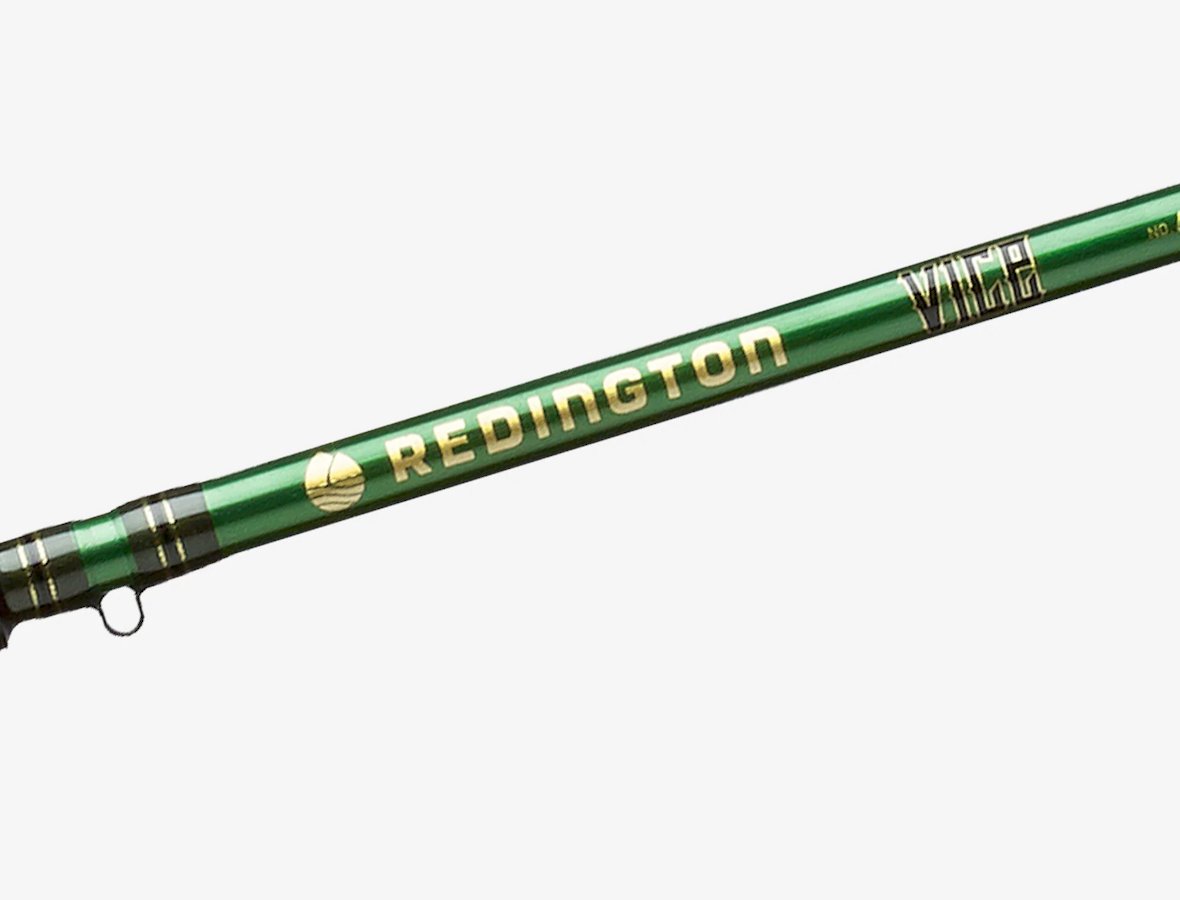 When a new fly rod comes out, there's almost a laser-like focus on how it'll perform for a variety of trout fishing situations. Will it throw dry flies, but still handle a larger streamer? Does it roll cast well? Is the tip soft enough to handle light tippets?
Those are all valid questions, but one that's often left out of the discussion is this: how will the rod perform when handling big freshwater fish? Not just big trout, but pike, musky, bass, carp, and salmon. The fish that, more than any other, will put a bend in a rod and test that stick's ability to tame an angry animal.
That's the question I'd like to tackle in this month's gear column.
It should probably go without saying that I'll focus on 6-, 7-, and 8-weight rods. But what else makes a rod truly great at handling big freshwater fish?
Stiff Butt Section
Any rod that you're picking up to specifically target larger fish needs to have a stiff butt section. While the butt section on all fly rods is inherently stiffer than the tip, there's a difference in how stiff a 5-weight trout rod is from a 7-weight bass rod.
What this extra stiffness does is give you more lifting power when you need to pull fish towards the net. You'll also notice that the stiffer butt section helps turn over larger flies easier as well.
Fighting Butt
Fighting butts don't just make a rod look like a tactical fish-catching tool, they're useful, too. When you hook into a big fish in freshwater it can be helpful to use the fighting butt to brace the rod against your legs, arm, or side, to gain a bit of extra leverage against the critter. Most any rod designed for big freshwater fish will have a fighting butt.
Sensitive Tip
This might seem counterintuitive, but hear me out. Rods that have too stiff a tip can make it tough to feel your line load during the cast, and you may miss some of the more subtle takes, as well. This may not matter as much for salmon and pike, but it certainly matters for carp and bass.
It's also worth noting that, while it's nice to have one do-it-all rod, if you frequently fish for carp, bass, pike, musky, or salmon, it can be hard to find the right rod that'll cover all of those fish. Personally, I wouldn't fish for salmon with anything smaller than an 8-weight (with the exception of pinks, but larger pinks can be fun on an 8-weight). I've fished a 7-weight for sockeye on the Kenai, and it wasn't as enjoyable as reeling them in on the 8-weight.
But an 8-weight is probably too heavy for carp, and it's certainly overkill for bass. My favorite carp rod is a medium-fast 7-weight, and I have a lot of fun with a 6-weight when chasing smallies.
So, instead of picking an exact rod model as I go through these recommended rods, I'll focus on picking a rod family and identifying what weights would be best for our favorite non-trout targets.
With that in mind, let's take a look at some of the rods I'd recommend for your big freshwater fish.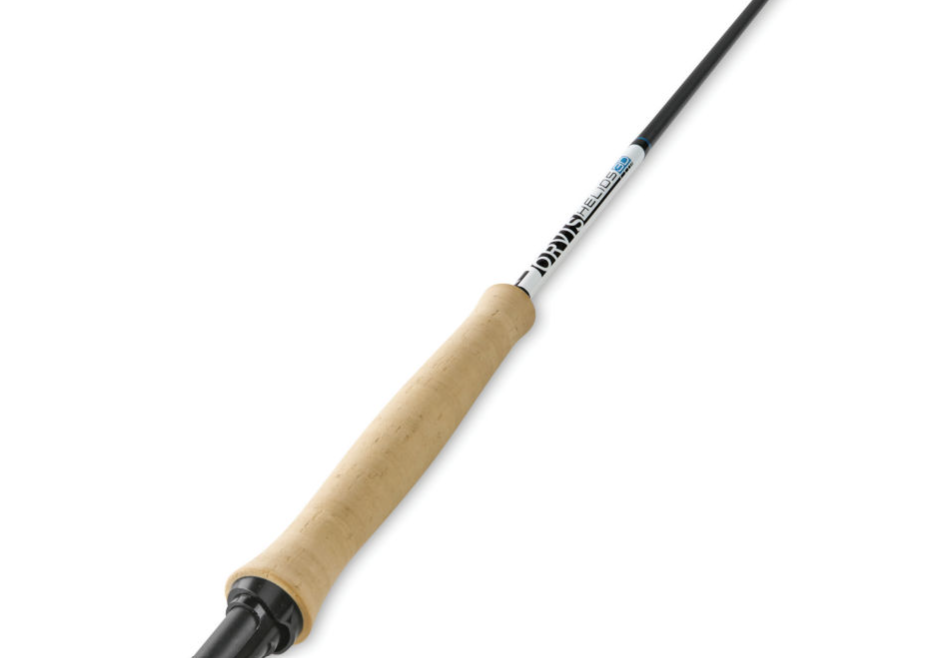 Fast and sensitive
Stiff butt section
Fantastic accuracy
The Orvis H3D is one of the finest fly rods I've ever used, even if it's a bit faster than what I typically fish with. I own this rod in both a 6- and 8-weight, and the 8-weight is surprisingly light. Both rods are fast, sensitive, with a stiff butt section, and outstanding accuracy. It's hard for me to overstate just how much I enjoy fishing the H3D, and I've caught everything from large Dolly Varden to sockeye salmon on this rod. The 6-weight has served me well for carp, bass, and even grayling. It's a wonderfully versatile rod.
Salmon/Pike/Musky models: 9′ 7-weight and 9′ 8-weight
Carp/Bass model: 9′ 6-weight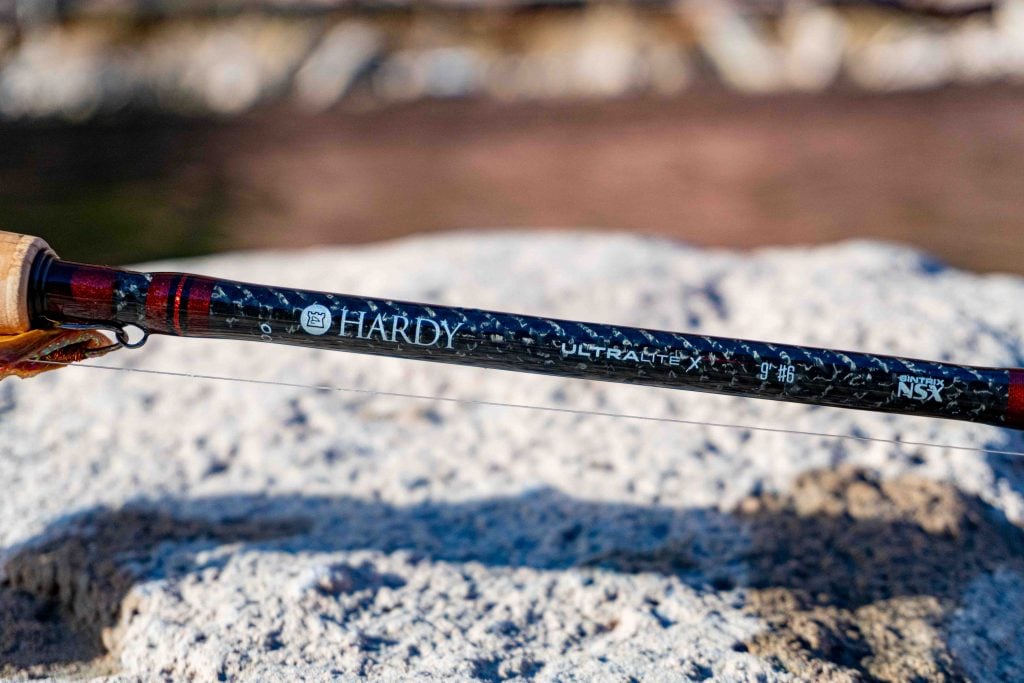 Supremely light
Great fast action
Plenty of power
I didn't expect to enjoy the Hardy Ultralite X as much as I do, but it's quickly become a go-to rod for me here in Wyoming. The 6-weight is great against the relentless Wyoming wind, and it's more than up to the challenge of fishing for carp and bass. This rod is insanely light, but it packs quite a punch. I've enjoyed how well it can turn large fish even in heavy current. The 6-weight is a sneaky-good dry fly rod as well, when the situation calls for it.
Salmon/Pike/Musky models: 9′ 7-weight and 9′ 8-weight
Carp/Bass model: 9′ 6-weight

Great price point
Low swing weight
Fast action
I first used the Echo ION XL at Pyramid Lake, and I was an instant fan. This rod retails at $199 but has all the power and strength you need to tame big fish. It certainly did fine with the big cutthroat at Pyramid Lake, and it should do just fine with pike, musky, salmon, or carp, as well. This rod isn't as light as the others on this list—compromises have to be made somewhere—but it does have a light swing weight, and it's fairly accurate. If you're looking to chase larger freshwater fish on a budget, it's hard to find something that beats what the ION XL offers.
Salmon/Pike/Musky models: 9′ 7-weight and 10′ 8-weight
Carp/Bass model: 9′ 6-weight

Classic smooth Winston action
Plenty of power
Sensitive tip
The Winston Alpha+ surprised me because it perfectly marries that classic Winston feel with the power you need for chasing really big fish. Normally we associate Winston with dry flies and small mountain streams, but the Alpha+ series has the backbone to handle just about anything. I used it in a 7-weight for a variety of fish, and was pleased with how it turned out. I have an older model Winston (similar in taper but different in graphite) in a 7-weight that I've used to fish for Dolly Varden and pink salmon, which is where I think the Alpha+ really shines. The Alpha+ is stiff enough in a 5-weight that it's ideal for bass and carp, as well as some trout fishing, too.
Salmon/Pike/Musky models: 9′ 7-weight, 9′ 8-weight, and 9′ 9-weight
Carp/Bass models: 9′ 5-weight and 9′ 6-weight
Friendly price
Multiple models
Fast action
I first fished the Redington Vice on the Green River, using it to throw streamers. It was surprisingly capable, and it's become a favorite for chasing larger fish. What I like most about the Vice, though, is how large of a rod family this is. You'll find models tuned for just about any big-fish application, which is nice if you're looking for something beyond the standard 6-weight for your bass and carp fishing. It tops out at an 8-weight, but that should be plenty for all but the largest freshwater critters. Plus, the price is right at $219.
Salmon/Pike/Musky models: 10′ 7-weight, 9′ 8-weight, 10′ 8-weight
Carp/Bass models: 9′ 6-weight, 9'6″ 7-weight
---