The Best Fly Line for Your Dry Fly Fishing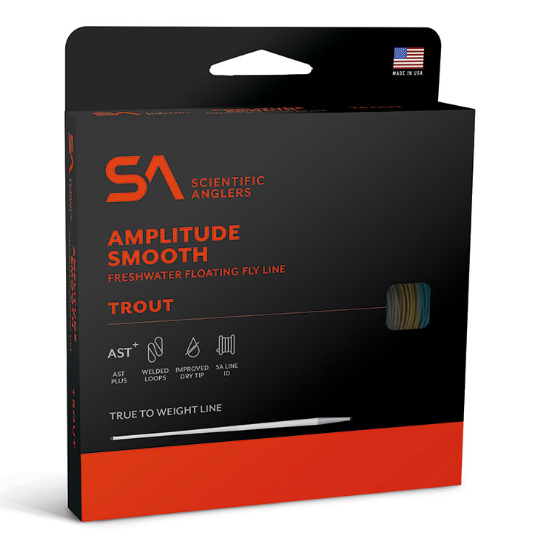 Good fly line can coax the best possible performance out of your fly rod. Next to your own casting skills, fly line is the biggest variable in rod performance.
I've done a deep dive into fly lines already in another piece here at MidCurrent, but that story took a general look at fly lines. I'll try not to repeat myself too much here, but I will go over a few things you need to know before picking the best fly line for your dry fly fishing.
Before we go further, we should define exactly what we're looking for in a dry fly line. We're looking for a line that can turn over longer leaders with ease but still retains enough finesse to lay those flies down with barely a disturbance on the water's surface. Yes, a lot of that is dependent on your skills as a caster, but the wrong fly line can make the perfect dry fly presentation incredibly tough to achieve. We also want a line that mends well, for both reach casts and mending across multiple currents.
So with all that in mind, let's look at the features your ideal dry fly line should have.
Smooth Transitions
A fly line's head is made up of the line's tip or front taper, belly, and rear taper. The weight of the head is what determines its line-weight rating.
Some modern fly lines designed for fishing bigger bugs have abrupt transitions between the front taper and the belly. For example, look at the taper diagram for the Orvis Power Taper line.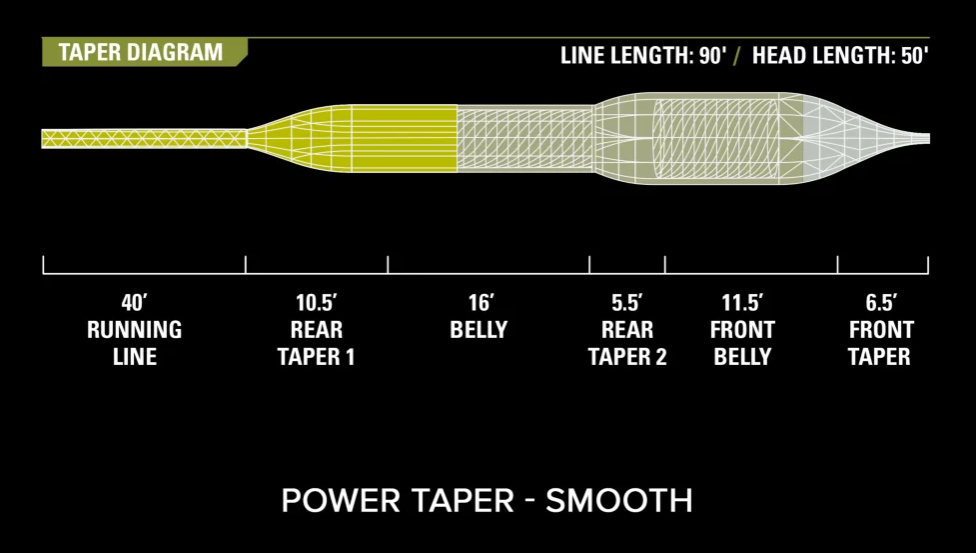 Those abrupt transitions between the rear taper, front belly, and front taper are great for throwing larger flies, but that's not the taper profile you want for a dry fly line. You're looking for smooth transitions, like you see on the Orvis Hydros Trout line.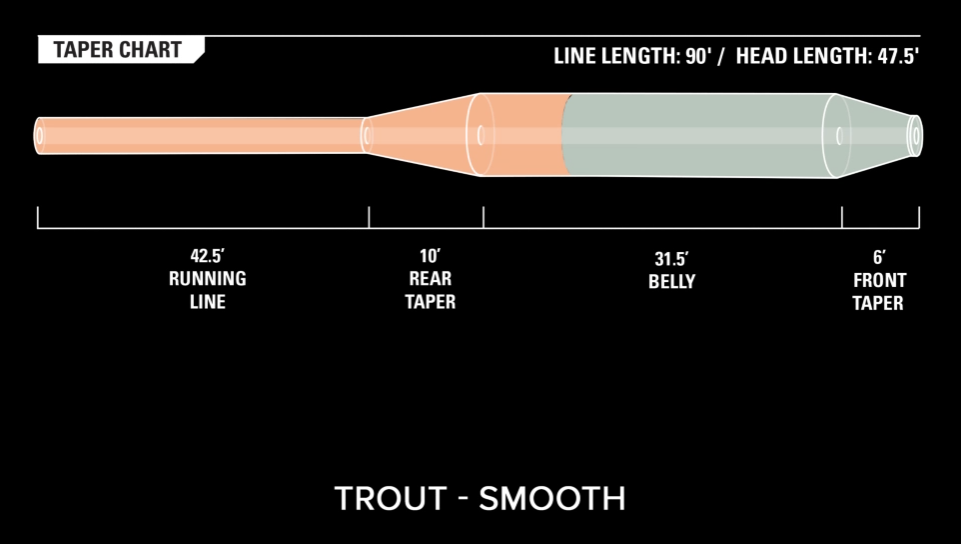 Longer Head
The head length on a fly line is one indicator of how easily that line will mend, especially if you're fishing with a medium-fast rod as opposed to a fast-action one. A longer head gives you more control over the drift, which can help you eliminate micro-drag on the smallest of dry flies.
A longer head also aids in turning over the long, fine leaders so many of us dry fly anglers employ. I was recently out fishing a tailwater in Oregon where I had a 12-foot 6x leader tied on because the fish were that tippet-shy. When situations like that happen, it's important to know your fly line is up to the task.
True To Weight
Fly lines are classified by their weight, but not all lines labeled "5wt" are actually 5-weight lines.
According to the American Fly Fishing Trade Association (AFFTA), a 5-weight fly line has a head that weighs between 134 and 146 grains. A true-to-weight 5-weight line should weigh 140 grains on the dot.
Some 5-weight lines will actually clock in at 150 to 155 grains, which is just below the target weight for 6-weight lines (160 grains). These lines are better for loading the faster-action rods of today, but all that extra weight can make them unwieldy for technical dry fly fishing situations.
You'll want a true-to-weight line, for whatever fly rod you're doing dry fly work with, to minimize the impact that line makes when it lands on the water.
Now that we know what features we're looking for in a good dry fly line, let's take a look at a few recommendations for lines you can use. As usual, these are lines I've used myself, and can recommend from personal dry fly fishing experience.
True to weight
Smooth transitions
Long head
The Amplitude Smooth Trout line from Scientific Anglers is a staple on my dry fly rods. This line has the nice, smooth taper you want from a dry fly line, and I particularly like how well it shoots through the guides thanks to its slick AST Plus coating. What really sets the SA lines apart, for me, is their durability. I've yet to have an SA line completely fall apart on me even after a few years of fishing 150 days or more. They're exceptionally durable lines that are well worth their cost.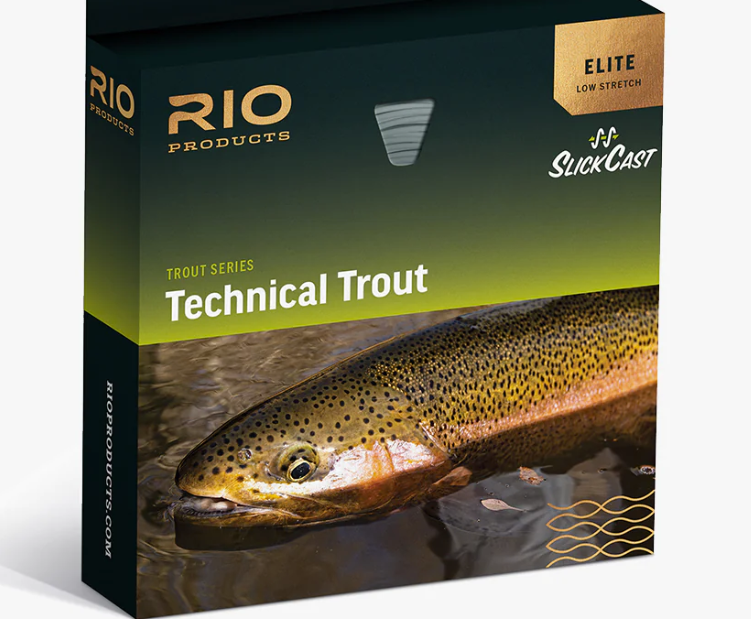 SlickCast Coating
Long Head
Long front taper
The RIO Elite Technical Trout is my favorite dry fly specific line from RIO. While it's not 100-percent true-to-weight (the 5-weight line clocks in at 142 grains, per RIO's specs) it's a wonderfully versatile line that offers a ton of great control. RIO built out a longer front taper that helps to turn over those long, fine leaders. In addition, the head length on this line is 52 feet, which means you'll easily be able to mend and achieve that perfect drift.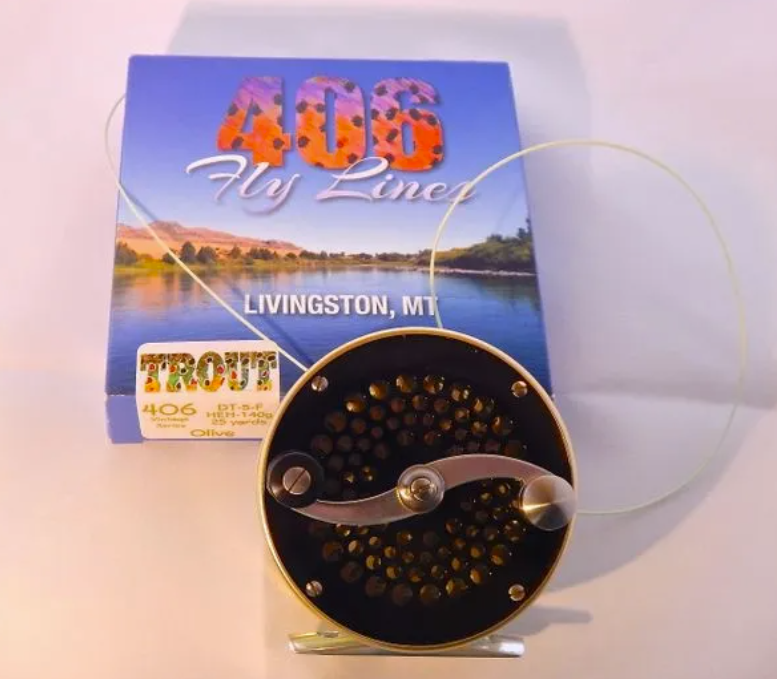 Old-school design influences
True to weight
Affordable
406 Fly Lines is a smaller company based in Montana, and they've been making waves in the glass and bamboo scene for a while now. Their Vintage Series Double Taper line is among the best I've ever used for those who need a DT to coax the most from their glass, bamboo, or vintage graphite rods. The lines are only $79, and are built by Scientific Anglers according to 406's specifications. They also feature the AST slickness additive for better shooting performance. I've fished the 406 DT on my Tom Morgan Rodsmiths 8'6″ 5-weight, a few vintage Winstons, and on my bamboo rods (which I build myself) and I've been thoroughly impressed with both the performance and the durability.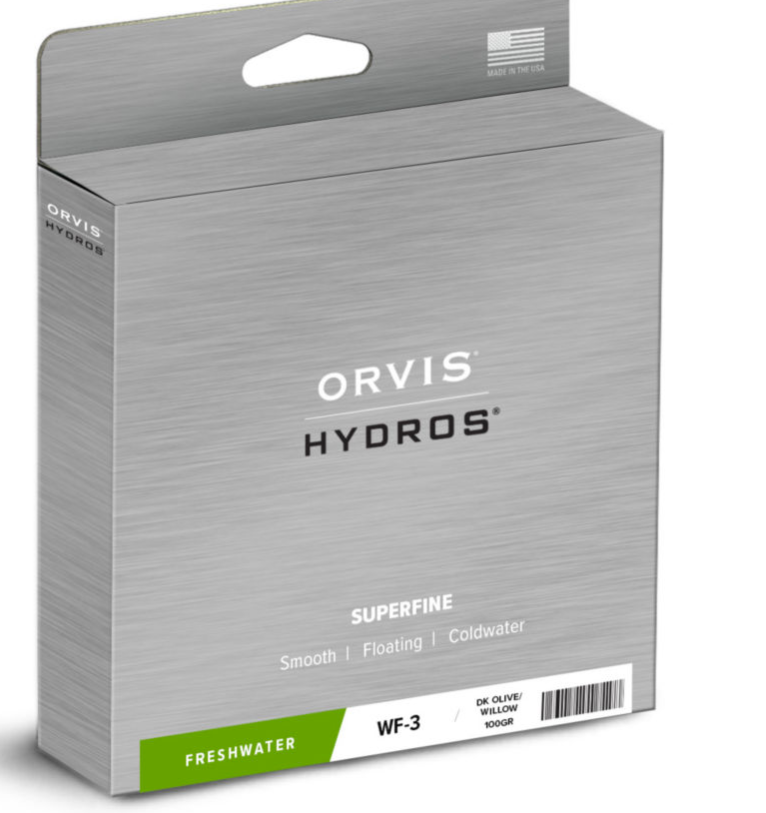 Loads quicker
Designed for close-quarters fishing
Muted colors
The Orvis Hydros Superfine line departs from our desired dry fly line specifications in one way, which is that it has a short head of 36 feet. However, packing the weight into a smaller area helps this line load your rod quicker for shorter casts, which makes the Superfine line ideal for close-quarters fishing. That's one drawback to the other lines mentioned here—they're not great for short casts on tiny streams. The Superfine is built for those situations, though, and even features muted colors to help your presentations appear even more stealthy.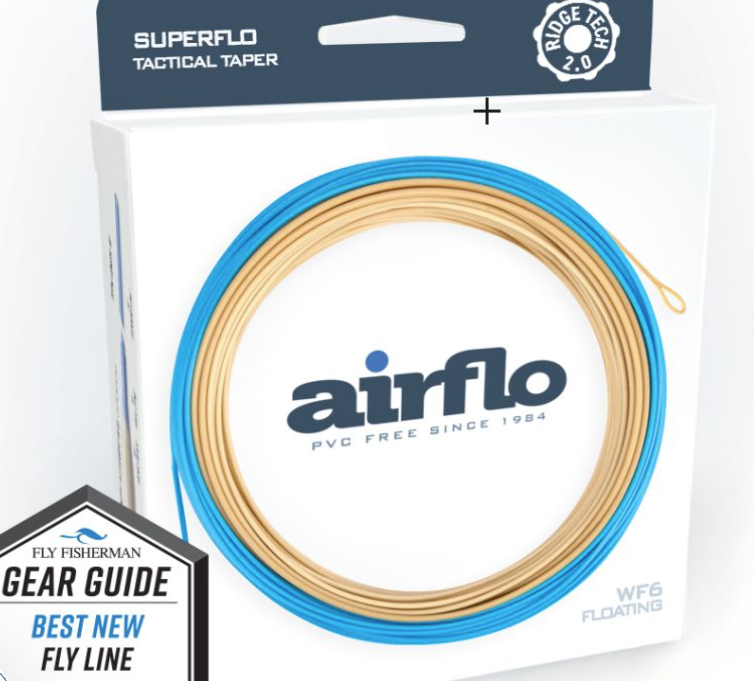 Smaller tip diameter
Long head
Long front taper
There's nothing to point out as a weak point with the Airflo Superflo Ridge Tactical Taper. This line has it all for dry fly enthusiasts. It's true-to-weight, and the 5-weight line has a head length of 46 feet. In addition, Airflo engineered a thinner diameter through the tip to increase this line's potential when fishing small dry flies. The longer front taper of the line helps it turn over long leaders with ease.
These five fly lines should be a good jumping-off point as you look through the different options out there for your dry fly fishing. Remember to look for lines with long heads and smooth transitions, and you'll likely be in good shape.
---