The Best Beginner Fly Rod for You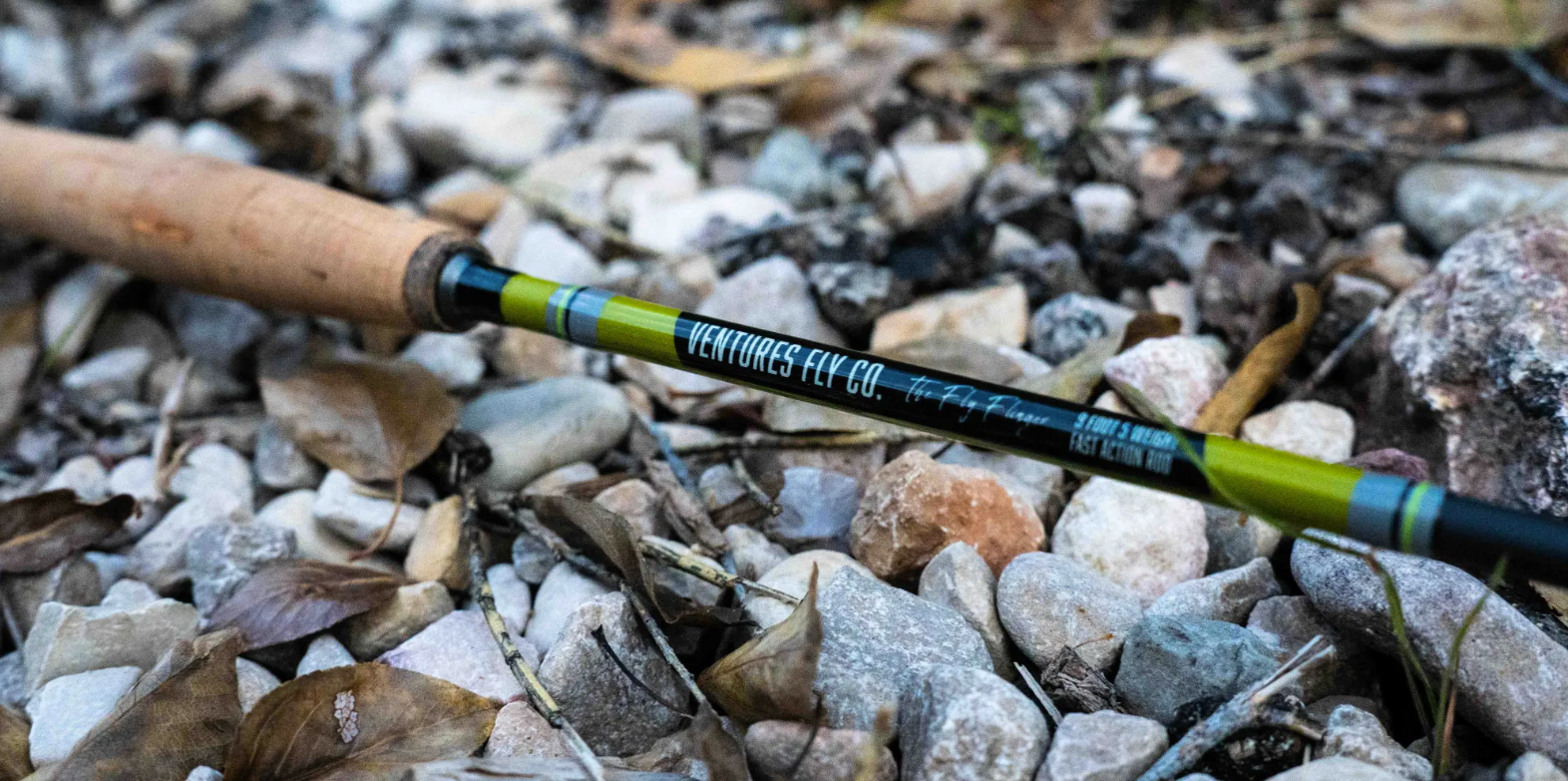 One of the many stumbling blocks new anglers encounter is picking a fly rod. Even if you're coming from the conventional fishing world, fly rods are a different animal altogether. And unlike spinning or baitcasting rods, fly rods aren't cheap. So, what's a new fly angler supposed to do? How can you ensure you're getting a quality rod without spending the equivalent of a mortgage payment?
Well, this guide is a good starting point. I'll walk you through all you need to know about what makes a great beginner fly rod. As always, I'll end with some recommendations. The rods I recommend here are ones that I've used personally, both as a guide and in my own fishing.
What do I really need?
It's easy to get lost in the weeds when talking about fly rods, and I'm certainly guilty of doing that. For beginners, though, there's no need to sweat the minutia. All you need when starting is a medium-fast action 9′ 5-weight rod. Unless you plan on starting by chasing striped bass, steelhead, or very small trout and panfish, the 9′ 5-weight will cover the vast majority of your trout and bass fishing trips.
To help you understand why I recommend a medium-fast 9′ 5-weight, let's take a look at what all of those terms mean.
Rod Action
A rod's action describes how much it bends, from the tip down towards the butt. Often, fast rods flex through just the tip section of the rod. Since a fast rod bends so little, it feels stiff, making it harder to get a feel for casting. A medium-fast rod bends through the top third of the rod, so it still has the power of a fast-action rod, but it's more forgiving to the casting mistakes a beginner is likely to make. In addition, the medium-fast rod gives an angler more feedback during the casting process, which is critical for those just learning to fly cast.
Length and Weight
Shorter fly rods tend to be more accurate, while longer rods provide you with extra reach to get your flies in front of fish. The entire fly fishing industry seems to agree that a 9-foot rod is the best of both worlds. You can throw accurate casts with it, but you don't sacrifice too much reach, either.
Now, line weight is a confusing business, but it's helpful to remember that when fly fishing, you're not casting the fly. You're casting the fly line. The fly line is weighted, and it's that weight that's used to generate energy to cast the line. The higher the number, the heavier the weight of line. For example, a 2-weight is lighter than a 5-weight.
You adjust fly line sizes based on the flies you're using. A 5-weight casts a wide variety of fly sizes—everything from small streamers and big dry flies, to small nymphs. There's no need to go up or down in line-weight size until you get a feel for fly fishing, and need (or most likely, want) to specialize in lightweight rods and lines.
Now, with some of the particulars out of the way, let's dig into my recommendations on the best fly rods for beginners.
Wonderful smooth action
Soft tip for dry flies
Reserve power
The Fly Flinger from Ventures Fly Co (VFC) is a fantastic beginner option. This rod feels seamless in my hands, in that I'm able to pick it up and cast without thinking through my casting motions. It has a wonderfully smooth action that trends slower than the other rods on this list, but it has plenty of reserve power for throwing big flies or fighting big fish. The tip section is fairly soft, which makes it ideal for use while fishing dry flies. While I'm not the biggest fan of the components or color scheme on the Fly Flinger, that doesn't affect its performance. Plus, the Fly Flinger comes with an extra tip section just in case you break something. VFC also offers a warranty.
Casts like a dream
Gorgeous blue blank
Affordable performance
I've been fishing Douglas rods for a while now, and I really love them all. But the LRS has a special place in my heart. This is a rod that outperforms its price point. It'll run you $269, which is on the higher end for a beginner rod, but I think it's worth it. The LRS has such a smooth action even I can throw effortless long casts, and I'm no casting champion. Couple that with the lifetime warranty you get on all Douglas rods, and it's easy to see why this is such a great fly rod for beginners.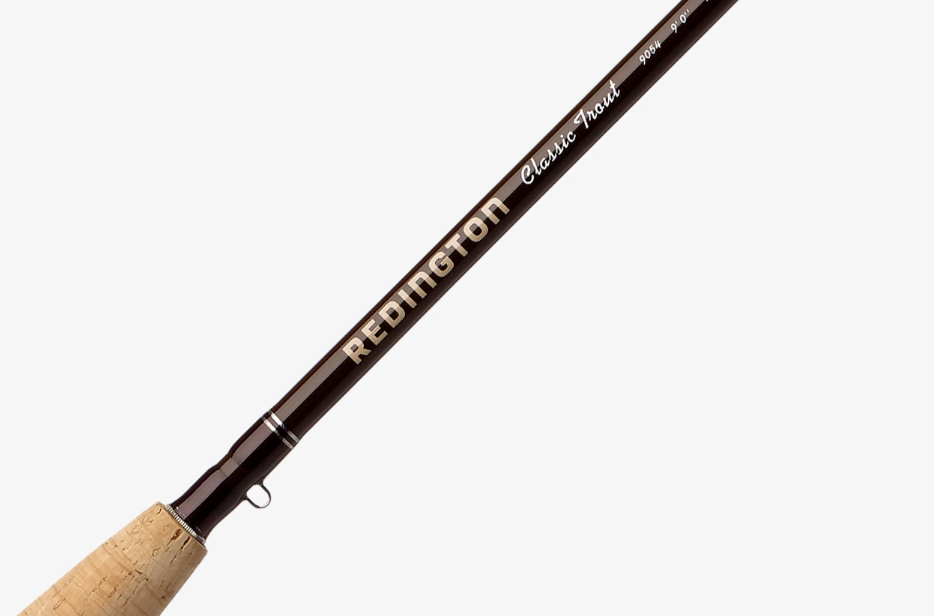 Great with dry flies
Classic design
Easy on the wallet
The Redington Classic Trout is one of the finest beginner fly rods I've ever used. It's lightweight, but it has the backbone to tame large trout and throw big flies, too. It's great with dry flies, and really excels at throwing dry-dropper rigs. Its action does trend towards the slower side of medium-fast, but it's still a great tool for beginners to use when learning to fly cast. At $169, it's among the best rods you'll find at that price point.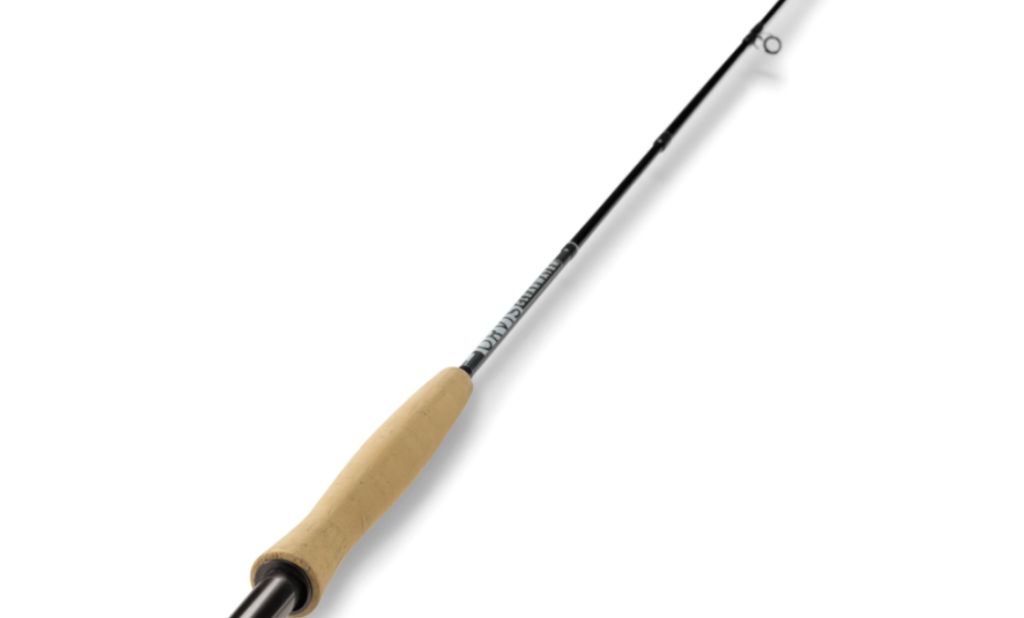 Powerful
Sensitive
Great Orvis warranty
The Orvis Clearwater isn't their most entry-level rod (that honor belongs to the Encounter) but I think it's certainly their best. The only real complaint I have with the Clearwater is its weight, but most fly rods in this price point aren't ultralight, anyways. Plus, that weight has the added benefit of giving the Clearwater more power to punch flies through windy conditions. This rod will handle big bugs and multi-fly rigs with ease, and it has the backbone to tame large trout, too. Orvis has a fantastic warranty program, so if you do break this rod you'll be able to get sections replaced relatively quickly.

Great casting rod
Lightweight
Affordable
The ECHO Carbon XL is a great rod that does everything it should for beginners. It has a nice, medium-fast action that's fun to cast. The rod doesn't weigh too much, and it retails for $199. What more can you ask out of your starter fly rod? The only complaint I have with it is that it's not as delicate with dry fly work as I'd like, but that's a minor quibble that most new anglers won't notice.
Wrapping Up
The important thing for beginning anglers to remember is that you don't have to drop a ton of money to get a high-performing fly rod. The rods on this list are ones I've used myself, often for my clients when guiding. They'll get the job done, but the best way to pick the one for you is to visit a fly shop and give them a wiggle.
---