Fly Fishing Collaborative Offers Accessories, Trips to Raise Money for At-Risk Kids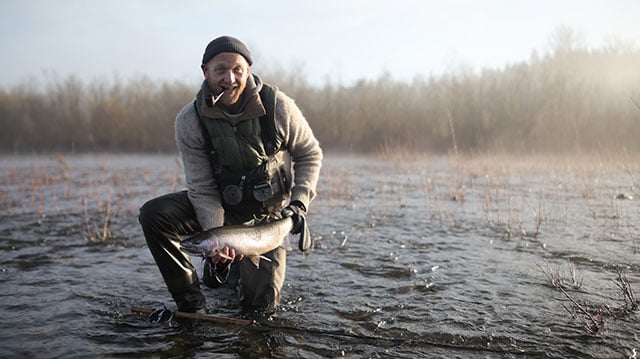 It began with a realization that struck Bucky Buchstaber like a lightning bolt as he was approaching a favorite steelhead spot on Oregon's Clackamas River one morning in 2012, only to find another angler in the run:  "I realized it was a waste of time to get frustrated about something like finding someone fishing in a run I wanted to fish," he recalled.  "I wanted to take this hobby I love – fly fishing – and use it for something meaningful.  I felt that if the fly fishing community could somehow pull together to create positive change, we could build something bigger than ourselves."
The "something meaningful" that Buchstaber identified was a strategy for battling child sex trafficking through the construction of aquaponic tilapia farms.  (According to UNICEF, an estimated two million children, the majority of them girls, are sexually exploited in the multibillion dollar commercial sex industry each year; 1.2 million children are trafficked each year.)  The "pulling together" has become a non-profit known as the Fly Fishing Collaborative, where guides and craftsman donate their time and handiwork to raise the funds necessary to build the aquaponics operations.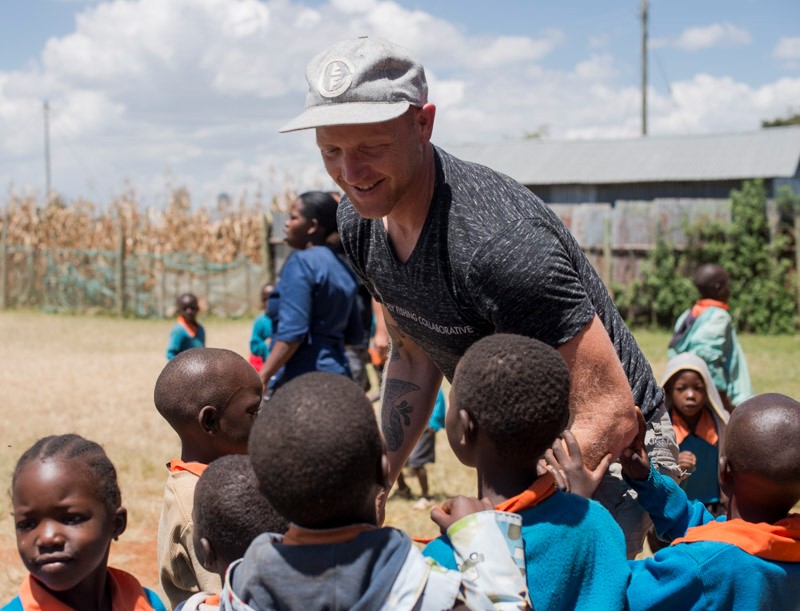 "Around the time that we had the idea for FFC, a few friends of my wife and I — Jason & Brenda Sommer – had begun building tilapia farms at orphanages," Buchstaber, a former pastor, continued.  "The idea was that these farms would provide food, and in some cases, additional income, for the orphanages.  This would allow orphanages to take in additional children.  In those areas where child trafficking is particularly intense – like Southeast Asia and parts of Africa – the capability to accommodate more children would mean additional sanctuary for vulnerable boys and girls."  (An aquaponics farm operates as a closed food production system where fish can be cost-efficiently and sustainably grown while in turn providing fertilizer which can be used to nurture edible plants.  It costs approximately $15,000 USD to build an aquaponics farm in developing countries.)
FFC's fund-raising channels have evolved since the organization's inception in 2013.   From the beginning, the notion was to engage people in the angling community to offer their unique skill set and passion to the cause.  Initially, the thought was for local tiers to donate steelhead and Atlantic salmon flies for sale.  It soon became apparent that tying and auctioning off flies was too much work and not enough remuneration.  Someone in the loose collaborative suggested that FFC design and sell a leather/shearling fly wallet.   The handsome wallets were modestly popular…until they were featured on the website Uncrate and the magazine Real Simple.  Sales took off, and FFC was soon in the position to underwrite its first aquaponics farm in northern Thailand.  The farm (which FFC revisited in 2016) provides food for 163 children residing in three safe homes on the site.
FFC's second fund-raising channel has been the donation and auctioning of guided fishing trips.
"We thought this could be good for all parties," Buchstaber explained.  "The guide builds a good reputation by donating his/her time to a great cause, and gets an opportunity to cultivate a long-term client.  The angler gets a great trip, knowing his/her money is going to a good cause.  Most important of all, the kids get a better chance at a good life – 'Teach a kid to grow fish, he can eat forever.'  To date, nearly 30 guides/outfitters have joined the FFC.
Little Creek Outfitters, which leads trips on many Oregon rivers including the John Day, Deschutes and Sandy, was the first outfitter to sign on. "When Bucky told us about the Fly Fishing Collaborative, I asked how I could help," said Marty Sheppard, who owns Little Creek Outfitters with his champion spey caster wife, Mia. "Donating a trip to a cause like this was very different from what we usually do, but it's the right thing to do.  Steelhead fishing is a big part of our lives, but it's pretty insignificant in the larger scheme of things.  Giving a trip to the Fly Fishing Collaborative is an opportunity to contribute to something significant.  I'm personally not interested in building tilapia farms in Thailand or Africa.  But I want to do my little part."
To date, FFC has helped built aquaponics farms in Rwanda, Zimbabwe, Kenya, Uganda, a second facility in Thailand and Belize.
Thanks to the generosity of www.saddlebackleather.com, FFC now has a new revenue stream—a line of leather and leather/shearling fly fishing accessories.  The products – which include a range of handsome fly wallets, reel cases and rod cases – will be available through select fly shops across the United States, and arrive with cards describing the FFC cause. "My customers are not only looking at these high quality leather fly fishing accessories as gifts, but many are buying them for their own use," said Joel LaFollette, whose West Linn, Oregon shop, Royal Treatment Fly Fishing, has been an early adopter of the FFC line.  "There's something about pulling a classic Steelhead fly from a fine leather wallet that sets the tone for the day."  And, one might add, there's something to knowing that one's purchase is helping children avoid a despicable fate.
The Fly Fishing Collaborative has plans to build a second aquaponics farm in Kenya this summer.
Visit www.flyfishingcollaborative.org to learn about available trips and to view the organization's high quality accessories…and where they are available.