"The Gift of Words"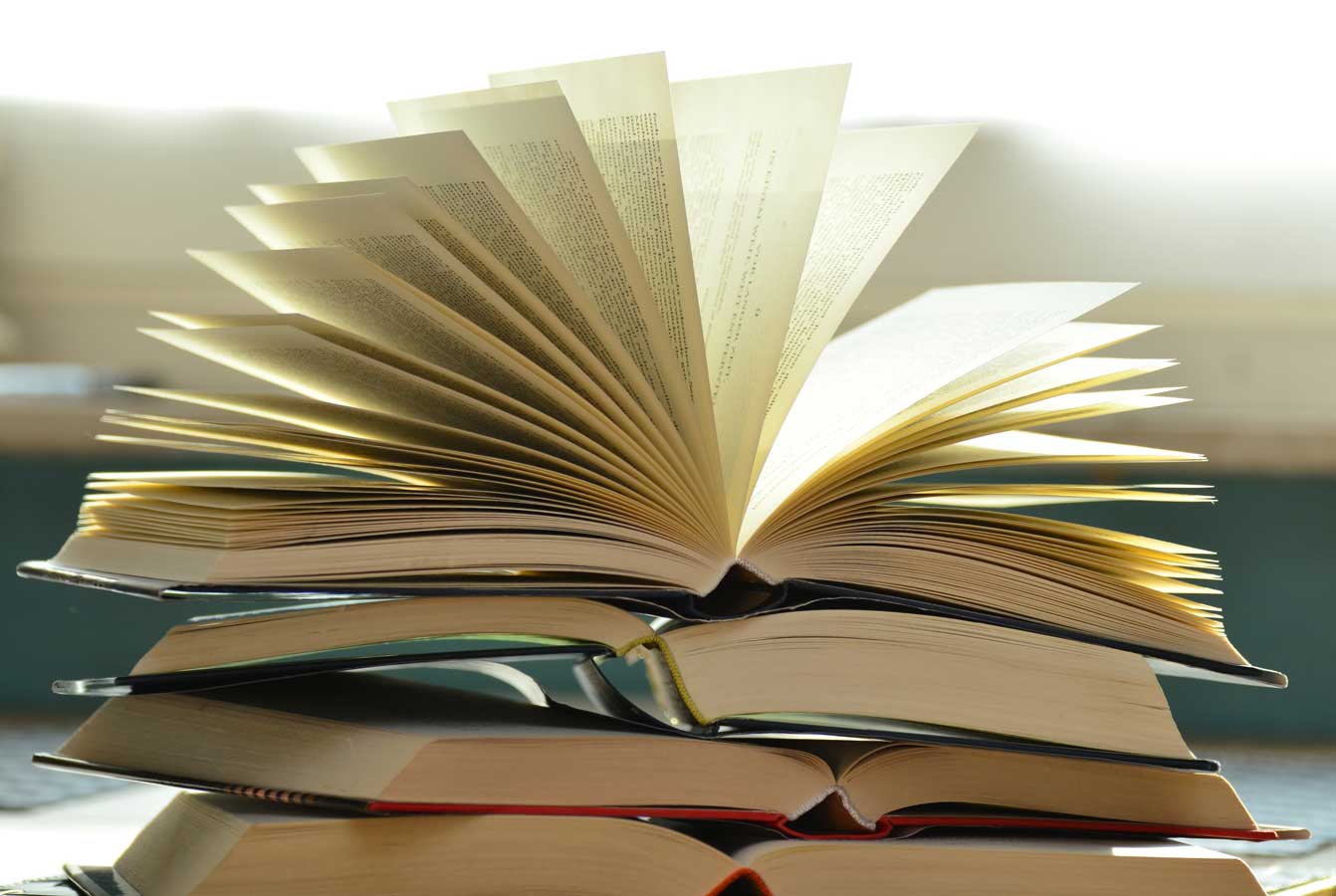 My home is a 15-minute walk from Portland, Oregon's world-famous Powell's City of Books.
This amazing store stocks millions of new and used books, fills up several stories on a whole city block, and is THE place to fish for fly-fishing books— any books — in Oregon.
I walk past Powell's every day on my way to and from my editing job at Sports Car Market magazine. I migrate into this addictive place at least twice a week.
Once inside, I trot upstairs — swimming in that slightly arid, library scent of thousands of old books — to the massive section of fly fishing books. I'm always angling for another first-edition treasure for my library. If I'm not fly fishing, I like to read about fly fishing.
I made a real find the other night — a first-edition copy of Flylines: The Best of Big Sky Journal Fishing. I've been looking for this book for about five years. The transparent slipcover was torn and stained with spilled coffee, but damn, there it was.
The Big Sky Journal is a terrific magazine that focuses on life in the Rocky Mountains, and fly fishing is a big part of the magazine. This 2001 book is a greatest hits collection, with stories from legendary writers, such as David James Duncan, John Holt, Nick Lyons and Datus Proper.
Each story is great, but one bit of writing really caught my eye as I leafed through the book while standing in line for the Powell's cashier. It's on the first page after the cover:
12-25-01
Have a Merry Christmas Dad!
Thanks for being a good dad to me. You have never left me, and you will always be here for me. You mean a lot to me. Thank you for never giving up and always caring.
Love always,
Megan
So, there I was, getting red-eyed and tearing up in a line of happy holiday shoppers.
Part of this is because I'm a dad — and a stepdad — and love for my two daughters flows through me like a river during runoff. This guy and his daughter shared an amazing bond.
I understand that because I live that.
I also suspected that Megan's dad had made his last cast on this planet. I couldn't imagine Megan's dad selling this book, with his daughter's loving words, to Powell's used-book desk.
Truth is, whenever I find a classic fly fishing book for sale, I pretty much figure the former owner has passed on. I have a pretty big library of fly fishing books, and none of them are going anywhere. Sometimes Powell's will get a collection of fly-fishing books. You can tell when that happens when several books new to the shelves have the same signature or book plate inside.
It always makes me a little sad to know that one of us is no longer around, and that sadness tempers the joy of finally finding a book that I've wanted for years.
I got that book home, and I've read Megan's words over and over for the past week.
Words Matter
Many fly anglers find joy in reading about fly fishing, especially when it's too damn cold to fish. My daughter, Courtney noticed this early on, and she made me a picture book about fly fishing when she was in kindergarten.
Later on, she started to buy me books.
I knew exactly where to find the first book she bought me — with babysitting money — a 2003 first edition of John Gierach's "At the Grave of the Unknown Fisherman." It is open before me right now. Here's what she wrote, at age 13:
To the Best Daddy ever! + always. Love, your Twinkletoes. XOXOXO 2003.
I'll take a quick break now. I'll be right back.
So, a great fly fishing book is usually a great gift for a fly angler. One that comes with some thoughtful words from the giver can become a priceless thing. I've never needed a lot of things in my life. I try to keep the clutter down, and I don't love many things.
I do love my fly rods and reels, my books, one special shotgun, a few boxes of photos and letters — and some pieces of art. The rest of my belongings are just things — easily replaced things.
I can never replace the precious books with inscriptions from my friends and family. They are touchstones in my fish-addled life.
How to Do It
I've been a writer and editor for most of my life, and I'm telling you right now that proper grammar and spelling aren't needed when you take pen to the page of a book you're giving as a present.
Just sit for a few moments and think about that person — and then write what first pops into your mind.
Here's one inscription in Charlie Brooks' "Fishing Yellowstone Waters" that has lived on my shelves for 31 years now:
Chester —
To the greatest fishing partner I have. I appreciate all the information you have shared with me , and I hope that in return I have been able to share with you what I know — such as fishing a size 16 PMD on 6X rather than a goddam Zonker on 2X….
Merry Christmas 1988
(Tight lines with small dries in '89)
Jeff Perin
Some of you may know Jeff Perin as the owner of a terrific fly shop — The Flyfisher's Place in Sisters, OR — or as a great guide on many Central Oregon waters. He's those things to me as well, but he's also been one of my best friends for decades.
We started fishing together when we both tied flies to buy gear, and we often started a June day fishing a callibaetis hatch on Crane Prairie Reservoir, fished a PMD hatch on the Fall River at lunch and watched the sun go down on a lower Deschutes River caddis hatch — all on the same, long, light-filled day.
Jeff's words, written so long ago, bring those crazy, precious days back to life.
An inscribed book is a very personal gift. It goes beyond the ordinary. It is saying, "hey, you matter a lot to me."
So, if you're thinking about sharing a great book with another angler this holiday season, just do it. Just remember what you write inside the cover just might be the best part of the book — and a gift that keeps giving for decades.
Speaking of gifts, I hope that Megan — or someone who knows her — reads these words. I'd like to get my copy of Flylines: The Best of Big Sky Journal Fishing back to her.
The words she wrote, on a book full of wonderful stories, were an unintended gift to me, but they warmed my heart and flooded my eyes on a cold December day in Portland, Oregon.
Still the book — and those words — really belong to her and her family.
---