Adios, Señor Permit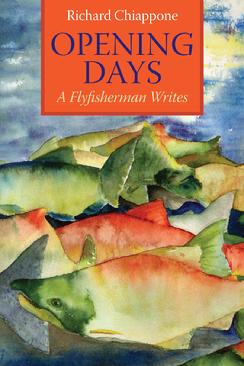 I DON'T ACTUALLY SPEAK Spanish, but since a school of Mexican permit precipitated a life-changing decision for me, I think I should wish them well in their native tongue. That said, I never want to see another member of their species for as long as I live.
I cast to my first permit in 1996, and in all the years since then, after all the long fights from Alaska to the Caribbean, after all the world-class guides and all the rum drink hangovers and all the monster VISA bills, I have not had one single permit take a fly I cast to it. Not one. None. Nada.
I've tried for them in Ascension Bay, the Southwater Cays of Belize, Little Cayman Island, Abaco Island in the Bahamas, and, finally, Chetumal Bay near Xcalac, on the southernmost tip of the Yucatan Peninsula, where—after casting to so many uncooperative permit in one day I lost count—I witnessed an entire gang of the miserable bastards actually fight over my fishing partner's fly. Then and there I realized that this kind of abuse at the fins of a fish cannot be good for a person.
And I quit.
I'm a fairly competent trout angler, as long as the trout themselves are fairly incompetent, and I catch a goodly number of salmon on flies here in Alaska where the salmon are as thick as, well, flies. I have had a few good days catching bonefish —when they were both as thick as flies and incompetent. And, I even catch steelhead with some regularity, a specie responsible for gray hairs of frustration on the heads of much better fishermen than I. So, why would I travel halfway to the Equator only to be humiliated by permit? There are probably drugs that produce the same cycle of momentary excitement and subsequent self-loathing that permit fishing does, and I don't do those either.
It has been five years since I have even seen a permit and the recurring nightmares about casting behind them, beyond them, short of them, hitting one in the side of the head with a weighted crab pattern, and so forth have tapered off now. Rarely do I awake bathed in sweat any more, the words, "Senor! That was the most worst cast of the whole week!" ringing in my ears. It's been nice.
The last time I fished for permit was in April of 2006 when I spent a week with Will Rice, writer, photographer and old friend, at the wonderful Costa De Cocos Lodge near the village of Xcalac, Mexico, a five hour drive south of Cancun and a short cast from the border with Belize. When we arrived at the little thatch-roofed resort, a half-dozen Idaho trout bums were just finishing their stay, sunburned and a little delirious—not just from the Caribbean sun or the drinks in the breezy Cocos seaside bar, but from the three flats fishing "grand slams" they had gotten while there. Three! In three consecutive days. Although the Yucatan's "Coconut Coast" and Chetumal Bay are perhaps the richest permit waters in Mexico, even the Costa de Cocos lodge owners, Ilana and David Randal, had to admit they had never seen that done before.
The last time I had been in camp when an angler caught a bonefish, a tarpon, and a permit all in the same day was at Casa Blanca Lodge in Ascension Bay, in 1996. I still remember the celebration, the guide Pedro's gold tooth flashing in the evening sun as he grinned over the rim of a Cuba Libre and saluted his lucky sport. I also remember being insanely jealous of the angler, who was such a likable guy I had to forgive him not only for being a wealthy Texan, but for being a superb flats fisherman on top of it. It was my first attempt at saltwater fly fishing. I told myself I would get better at it. I told myself that next time I would catch a permit.
I was still hoping for my first one, ten years later, as I sat at the bar in Cocos with Will, listening to those Idaho sports recount the glory of each particular grand slam. I pounded down large margaritas and squinted at them, imagining each of them with the head of a farm animal in place of his own. (It was not as satisfying as you would think.) Like the Texan at Casa Blanca, these guys were also self-effacing and charming and maddeningly impossible to dislike. Listening to them, I realized that one day when I finally enter my own customized level of hell, it will be a bar filled with every person who has ever caught a permit on a fly. Anywhere. Each angler will be as friendly and likable as the next. I will spend my days listening to them describe, in the kind of detail only eternity allows, permit after permit after permit. Satan will serve me only alcohol-free chardonnay.
When the Idaho fishermen departed Cocos in the morning, there were no other anglers left in camp beside Will and me. So, Ilana and David, wanting to keep their four guides employed equitably, asked us if we would be interested in rotating through the lineup for a couple days instead of fishing with one guide for our entire stay. This was a place where three grand slams had just been recorded. Yes, we would fish with a different guide each day. I would have agreed to fish with one of the nice old women from the kitchen.
True, it can be a real pleasure to spend a whole week with one guide. You develop a vocabulary of grunts and signs that say all that needs to be said when the fish are there. Sometimes—when the fish are not there—you even find yourself talking about things unrelated to fishing, and your relationship feels more like a friendship than a business arrangement. I would not trade anything for the many hours spent sitting in a panga talking with Belizean legend Lincoln Westby, or sharing an anisette with him at the end of the day in his tiny wooden lodge on stilts on his tiny mangrove island. And after a week of huge bonefish and even bigger laughs with the delightful Ricardo Burrows on Abaco Island, I thought I had discovered a Bahamian half-brother my mother neglected to tell me about.
But think about this: A guide who has only one day to prove himself will fish like there is no tomorrow. He wants it to be good, very good. And he will do what it takes to make that happen. I was in one of the best places in the world to catch a permit, apparently at the peak of the season, and about to fish with a bevy of highly motivated guides. I had not yet articulated the idea that if I failed here, under these conditions, I might as well give up. But I think it was beginning to percolate on the back burner of my brain.
Our first guide was Alejandro.
In Mexico, many of them grew up on the waters where they work, and each has his own proven methods. Alejandro loved wading, and we were happy to hear that. It was April, still early spring, which in Alaska means winter. Walking around in warm water in a bathing suit would be fine with me even if we were not fishing. There is also something more exciting about sneaking up on a fish on foot, than standing on the casting deck of a flats boat being poled around all day like a tourist in a Venetian gondola.
Yet wading can create logistical problems. If the guide anchors or beaches the boat so you can wade alongside him, you are going to have to walk back through the spooked water to return to the boat. The farther you wade away from the boat, the longer the walk back. That means a lot of time not fishing. Or it means that one angler must bring the boat along while his partner is wading and fishing with the guide. Either way, somebody is missing out on fishing time.
But Alejandro had a secret weapon: his ten-year-old son and apprentice, Jonah. With young Jonah following a couple hundred feet behind us pushing the boat, Will and Alejandro and I waded for hours that first day.
Alejandro was not a hardcore permit guide like some. Maybe that was a good thing. I was so wound up about the probability of breaking my permit jinx, the last thing I needed was a fanatic egging me on. I had suffered so many ignominious refusals from permit, ruined so many opportunities over the years. I was practically twitching with concern that when I did run into the prolific hordes of them alleged to be there in Chetumal Bay I would blow the chance yet again and try to beat myself to death with the boat anchor. I needed to relax a little and enjoy the fabulous country and the beautiful water and stop thinking about permit for a few seconds.
Thank God for bonefish.
There is nothing like catching fish to take your mind of worrying about not catching fish. For the first two hours of the day, we stood in one spot in a mud-bottomed bay sinking up to our calves in the muck, picking bonefish off as they came in with the tide. A few days later, we were in the bar with a newly arrived sport who complained to us over drinks about the deep mud Alejandro had made him endure. He said he'd put a stop to that and made Alejandro take him back to a well known and very heavily fished sand spit at nearby Punta Maya. He also complained about not catching too many fish there. Will and I looked at each other. He said, "Yeah. There's a lot of mud in some places."
Not all of Alejandro's favorite places were muddy bonefish holes. Late in the afternoon, Will and I were wading with him along the edge of a white sandy cove nearby to the deep cut of water that connected the Caribbean and the Bay of Chetumal when he spotted the scissor tails of permit in the surf line a short distance down the beach. They were coming our way. He motioned for everyone to freeze.
I clipped off the bonefish fly and tied on a crab pattern. "Two of them," Alejandro said, when the tails jutted out of the surface again, much closer to us this time. Will was not in a position to cast to them, so Alejandro told me where to put the fly and for once I managed to do it right. The permit saw it sinking through the water column and swam over to investigate. Perfect. Here were a pair of permit, feeding actively in two feet of water over a pure white bottom. For about thirty seconds, I almost believed it was going to work. And why not? Those guys from Idaho were tailwater trout anglers, for chrissake! We're talking 3-weight rods and flies the size of subatomic particles. If those sissies could catch permit, how hard could it be?
It was virtually a done deal. I was already thinking about going to the tarpon lagoon to round out my grand slam. The permit examined the crab pattern with their giant eyeballs and apparently found it to be the most terrifying thing they had ever encountered. They nearly swam over us in their panic to get away from it. They were the only permit we saw that afternoon.
Later, while Will was taking care of business with Alejandro at the lodge, I found little Jonah down at the water cleaning his father's boat. He was pleased to get his own personal tip. I could almost see him calculating how long it would take to buy a boat of his own. I wanted to say to him, "Son, don't grow up to be a permit guide." But I knew he would not listen—even if I could speak Spanish.
Evilio was our guide the next day.
He went by Evie, but around the lodge they called him Rasta for his bountiful dreadlocks. He said he was from the northern part of Mexico, and unlike the uniformly diminutive locals with their Mayan ancestry, he was tall and thin—more European looking than Central American. He was probably the youngest of the four guides we met that week, and the most modern. He was also very handsome and spoke excellent English. I got the feeling he had never met a women he didn't like—or vice versa.
Evie was adventurous and liked to explore, looking for fish. He took us deep into a tarpon lagoon by way of a creek barely wide enough for the boat to fit through, and as far north up into Chetumal Bay as we ventured the whole time we were there. He was more willing to experiment than the others who had their favorite methods and stuck to them, and he mixed the day equally between wading and poling. His flexible tastes extended to what we fished for as well. Like Alejandro, Evillio was not obsessed with permit. He just wanted us to catch fish. And, in spite of an unfortunate cold front moving in, he got us into the biggest bonefish of the week, including a couple over five pounds—which are pretty good bones for the Yucatan.
We did not catch much that day, and did not see any permit at all. But, between the two of us, Will and I have lived and fished in Alaska for nearly sixty years. As a result, we are both grateful for every minute of Caribbean sun that lands on our increasingly balding heads, regardless of how slow the fishing is. Still, the falling barometer took its toll on the fishing. A couple of big bonefish aside, this was a very slow day indeed. As it turned out, Evie was the perfect guy to be in a boat with during the long fishless hours.
Some Mexican guides seem to be taciturn, even unfriendly, obsessed with finding fish. But I think that is more likely because we do not speak Spanish, than any unfriendliness on their part. Perhaps because of Evie's fluency with English, he was a terrific talker, and he turned out to be knowledgeable not just about the fish, but the flora and fauna of the area too. When he discovered we had a passing interest in birds, he took us to a wood stork sanctuary where the Mexican government, beginning to see the dollar signs in ecotourism, had erected a three-story wooden viewing tower on pilings a short distance from a rookery island. From the platform on top, we could see the huge storks gliding to and from their nests in the dense mangrove forest blanketing the island. Wood storks have enormous wingspans and long scimitar beaks curving down slightly at the tip, giving them a prehistoric, vaguely reptilian appearance. Standing up there in the moist jungle heat, I found myself expecting to see a tyrannosaurus, or maybe King Kong, leap up out of the foliage and snatch one from the sky. I'll admit I watch too many movies.
Later Evie showed us a weird daisychain of saltwater catfish: thousands of them swimming, nose to tail, in a slow circle, fifty feet in diameter in knee deep water. Not that he was not interested in the fishing. Of all the guides, he was most absorbed in the gear and was very particular about knots, and an expert at tying complex tarpon leaders. Later in the week, I watched each morning as Evie prepared to guide other newly arriving sports. He was always the first person on the dock at dawn, checking leaders and examining fly boxes.
Maybe because he was a little younger than the others and had lived in other places and spoke other languages, he was also the most ambitious. He told us about a trout lodge in the mountains of Chile he had an interest in, and showed us photos of sports holding up tarpon the size of walruses from a place where he guided off the northern Yucatan island of Holbox. With his cell phone and his business cards and his relaxed charm, Evilio was clearly a man with his eyes on the future. I wish him luck.
Our third guide was Beto. Unlike the first two, Beto was intent on catching permit. But, unfortunately, as the cold front continued, he drew a day of high winds and crashing barometric pressure. The palms around the lodge were nearly prostrate on the sand as Will and I walked to the wind-racked dock with our rods. We watched the frigate birds overhead pitching in the gale and the furiously spinning blades on the big windmill that—along with solar panels and a huge generator—provides some of the twenty-four hour electricity at the lodge. Beyond the reef, the horizon was sawtoothed with open sea waves. We weren't too optimistic, but Beto fired up the Yamaha outboard and set off, oblivious to the whitecaps we began slamming through. We got a little relief motoring through the mangrove-lined cut and past the Mexican Coast Guard outpost. But when we came out into the huge Chetumal Bay, the gusts were shearing the tips off the waves again.
Still, a Caribbean guide who did not know how to fish in wind would soon be pumping gas in a Pemex station on dry land. Beto pushed on and took us to a stretch of relatively sheltered shoreline where we immediately got a couple shots at predictably finicky permit. Clearly unhappy with the refusals, Beto asked to see our fly boxes. Unlike most permit guides I had fished with, he did not think much of crab patterns.
"Mantis shrimp?" he asked.
I opened my fly box. He selected the only thing I had remotely mantis-like and nodded. His reasoning was that the real crabs that permit feed on do not move much, and certainly not when threatened by a predator: to survive, they depend upon protective coloration, not speed. If you strip a crab pattern across the bottom, it actually alerts the permit that something is unnatural about it. Even if you let a crab fly sink all the way to the bottom and let it lie there motionless, the wave action tugging on the line will move it. Or the fly might hang up on grass or coral, immediately spooking the super fussy permit. A live mantis shrimp, on the other hand, is a more naturally mobile creature that will dart and swim, making it easier to simulate by stripping. Beto explained all that in fair English and was obviously convinced of the logic in it. I liked the sound of it too—mostly because those guys from Idaho had caught all three of their grand slam permit on mantis shrimp patterns.
Not surprisingly, the cold front had cooled the permit action and the fish were making themselves scarce that morning, so we didn't get a good chance to test his theory again that day. But that mantis fly worked very well on bonefish, and it got me perhaps my most memorable fish in ten years of saltwater fishing. Not a permit, of course, but still.
We had stopped in the lee of an island to have lunch, and Beto prepared to beach the boat. There we came upon a reddish heron wading in the shallows, and Will asked me to get out of the boat and wade as close to it as I could get for a photo op: a guy and a bird fishing together. The heron, being nearly four feet tall and armed with a needle-pointed bill, probably had few natural predators to worry about. It let me get extremely close as Will photographed madly and directed me to move this way or that.
Following his directions, I lifted my fly rod to pose, simulating a moment in which I had apparently spotted a fish and was about to cast to it. But, while in that fake casting position I was astounded to actually see a real bonefish swimming toward me parallel to the shore about three rod lengths away. I laid the mantis shrimp in front of it, stripped a few times and the fish inhaled it and tried to rip the rod out of my hands. While I played the bonefish into the shallows at my feet, the unflappable reddish heron never moved. Will took the last picture of me releasing the fish with the bird practically looking over my shoulder. Beto could not understand what we found so remarkable about any of this. It was just another bonefish to him, another wading bird. He was itching to eat lunch and go find permit.
Beto was also smart enough to know when it was time to change tactics. That afternoon when we ran out of protected shoreline and the wind kicked up so hard he could barely stay upright while polling the boat, he gave up and set the anchor off the transom, upwind of a huge mud plume created by a school of stingrays. In the patches of clear water between the slurries of gray silt kicked up by the rays, groups of bonefish would suddenly appear, feeding on whatever had gotten kicked up. Will and I took turns making long casts out to the feeding fish, the howling wind blasting over our shoulders. Trying to punch our backcasts into that gale was arm wrenching and not nearly as enjoyable as sneaking up on a fish in the shallows. But we caught some fair sized bones that way. It was a fun day, all in all, and most importantly I was beginning to think I might have put the whole permit thing in perspective. What was so special about permit, anyway? Maybe I was over my fixation.
The next morning I met Fernando, and whatever remnants of proportion or balance I briefly thought I might still possess evaporated in the warm Caribbean air. Fernando's desire to catch permit made mine look like a whim. He was either just an average guy who was lucky enough to be at the helm on April 16, 2006, when possibly every permit in Chetumal Bay decided to reveal itself to us, or he's some kind of genius. Dickens would have said it was the best of permit days; it was the worst of permit days. Ever. I have never seen so many in one place my life. And I never will again. Because, after this day, I quit.
We must have seen a hundred permit before noon. All morning as Fernando poled the boat, Will and I took turns casting to singles, doubles, schools of six or eight fish who, in typical permit fashion, would not touch a hook, even one cleverly disguised as a mantis shrimp. Every refusal was frustrating, but every new sighting erased that frustration and sent my heart flip-flopping with hope again. And I would cast, foolishly believing yet again that the permit would fall for my trickery. Of course, they did not. But, as I said, their constant maddening refusals are not why I quit fishing for them forever.
This is why I quit fishing for them forever.
About midday, Will was up on the casting deck as Fernando poled us along the lee side of the mainland, hugging the shore, trying to stay out of the ferocious windstorm. Suddenly Fernando yet again said, "Permit." Only this time there was a strange new excitement in his voice. "Big school!" he said. "Ten o'clock. A hundred feet, maybe more. Coming straight at us! Look! Look! Beeeeeg fish!"
"Big school" was right, and so was "Big fish." Even I could see them, and my fish-spotting skills are only slightly less laughable than my investment acumen and my dance moves. Most of the permit we had seen all week had been typical small fish, less than ten pounds. But Fernando was not kidding about these monsters. A huge school of enormous permit was coming up out of the deep green open water on our left and onto the shallow flat, obviously hunting for food. Beeeeeg fish!
I don't know how many there were altogether: I had my eyes on the leaders, but I could see that many more were swarming in behind them. When Will cast his fly into a patch of water over a white sand bottom ten feet ahead of the school, the front five or six permit started climbing over each other to get to it. Their broad backs actually came out of the surface, sickle-shaped dorsals and pointy tails glittering in the sunlight as the huge fish lunged for the fly.
It's hard to convey how it felt to see numerous permit actually racing toward a fly instead of away from it. For most of a decade I had been watching them act as though they found my flies either mildly repulsive or something to flee from. Now, a whole pod of trophy-sized specimens were fighting for the privilege of eating my fishing partner's fly right before my eyes.
When one of the permit ate Will's fly, I don't know who was more surprised—the fish or me. It realized its mistake and went nuts, crashing back into the rest of the school, and the surface of the water erupted in a foaming maelstrom, as maybe fifty gigantic permit panicked and blasted off in every direction, crisscrossing the surface like frenzied bonitos.
Will stood there, as awestruck as I was, as the backing spooled off his reel and vanished through the rod guides and the hooked fish headed for the far side of Chetumal Bay. I grabbed his camera and got a shaky photo of the fiercely bent rod, the white backing flossing the green waves, Will's happy, astounded face. Unfortunately, the next couple photos were of the suddenly straight rod, the suddenly limp line, and Will's considerably less happy face. He reeled in and grimaced at the sight of the suddenly shortened tippet. "Well," he said, capturing my thoughts precisely, "that's never going to happen again, is it?"
I had to agree the odds were exceedingly small that we would ever see that many permit that size attack a hook with feathers and yarn tied to it. What on earth were all those big deepwater fish doing together in a school, feeding in three feet of water a few yards from the beach? I will see those broad shouldered monsters coasting into that patch of white sand for the rest of my life, that explosion of water and enormous fish. And so will Will. The difference is that each time he sees that moment he will want to grab his bags and head for the Caribbean. I, on the other hand, will remember why I do not.
Fernando was less interested in such distinctions. He looked at the broken leader, shaking his head. Then he stowed the push pole and yanked the starter chord. "I have another place where many permit bite good too, sometimes," he said. But, as he put the outboard in gear, he looked at me and said rather worriedly, "You want to fish for more permit, yes?"
I smiled and nodded. Yes.
But what I was thinking was, No. Por favor.
No mas.
No mas.
No mas.