Artist Sam MacDonald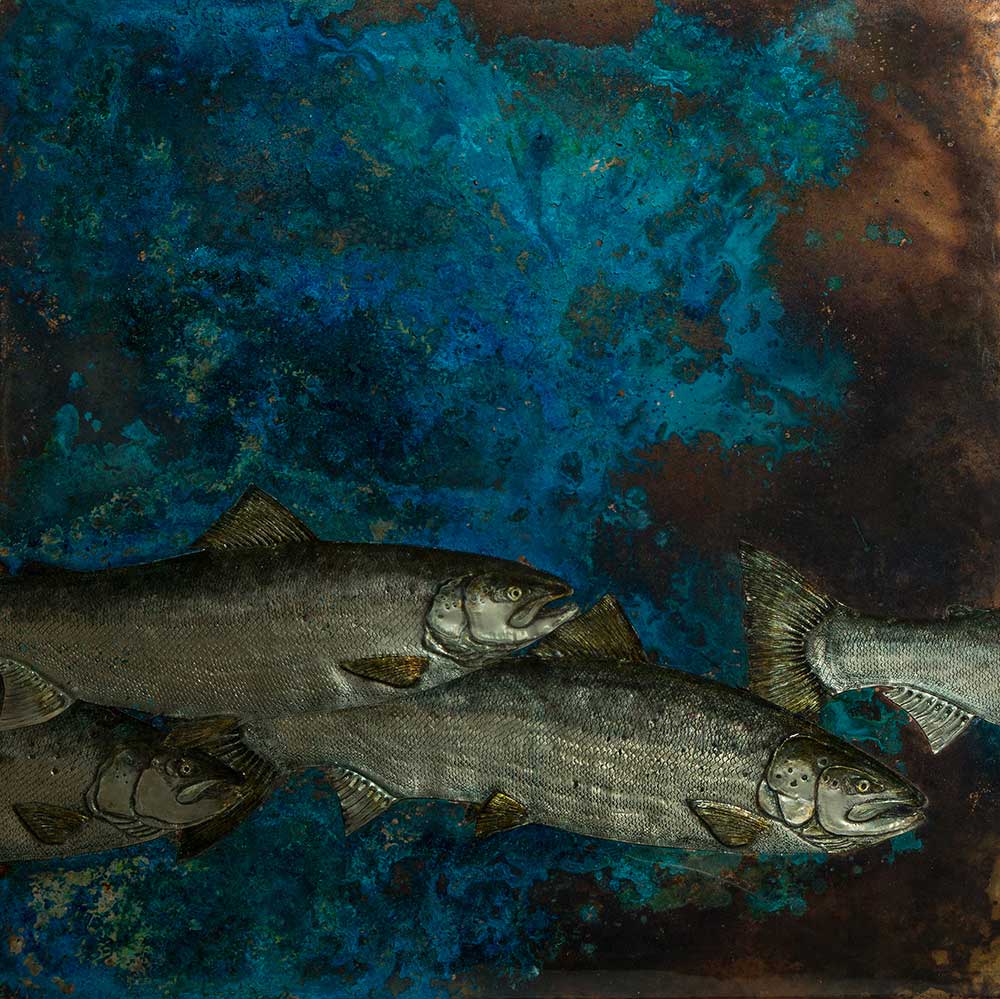 Sam MacDonald is a sculptor from the islands in the far north of Scotland. He studied Art at Camberwell College of Art and Design in London and specialized in metalwork after which, on moving back to an island, his approach and art soon focused on the fish he was catching. The fish are all handmade with the forms evolving on the anvil through scarring and marking of the surface of the metal resulting in the same uniqueness of each fish showing its own history of unique scars and marks. This is why he rarely casts but prefers to work at the anvil hammering.
Sam now resides and fishes in Perthshire Scotland.
http://www.sam-macdonald.co.uk