Artist Ryan Smith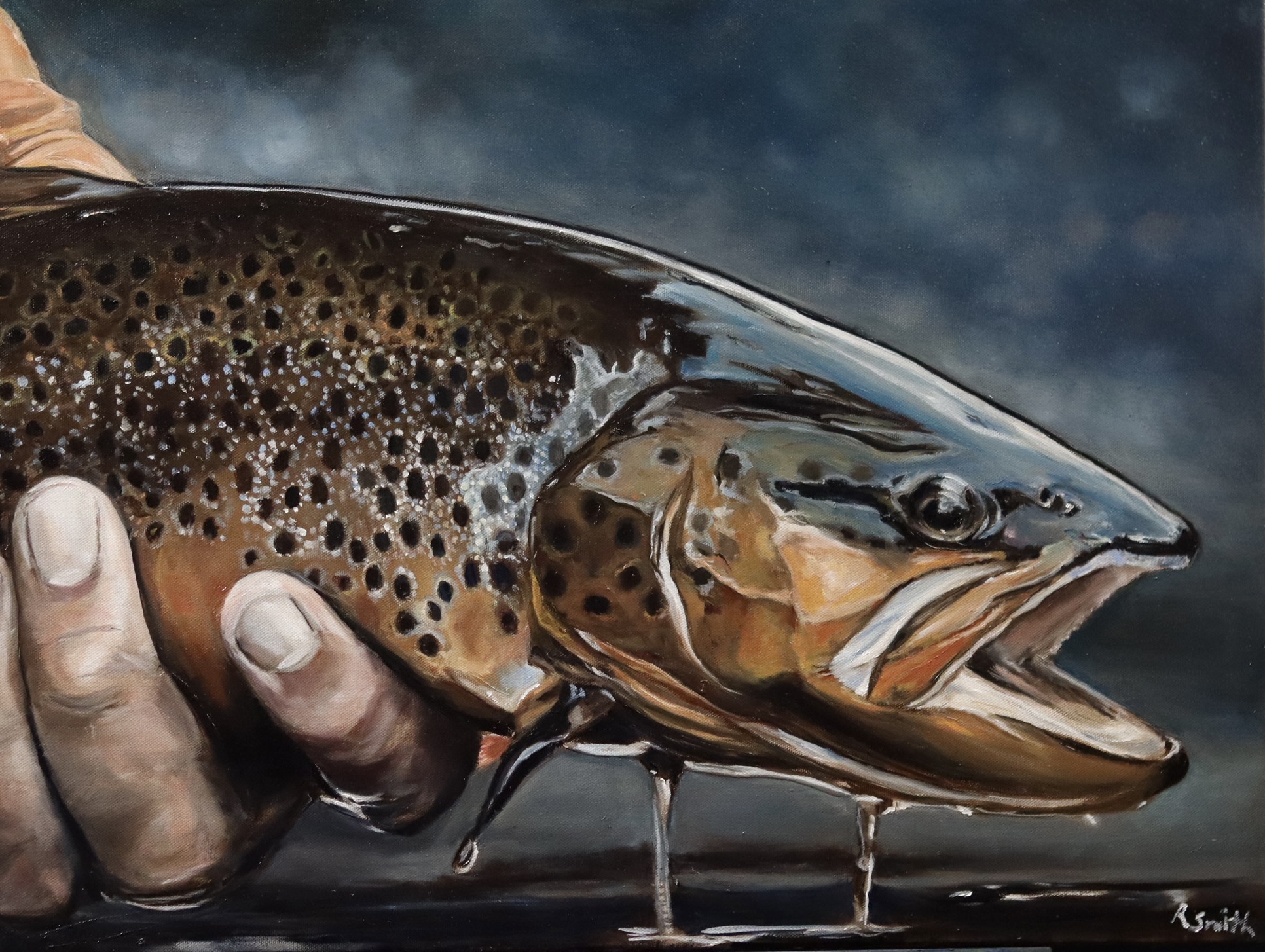 Ryan Smith (b. 1973 – ) is a sculptor and oil painter based in Maryland.  He grew up and went to school in Arizona where he spent as much time as he could fly fishing. His bronze sculptures attempt to capture the essence of the fish while also capturing where the fish lives. A notable technique in some of Ryan's sculptures is the use of negative space to showcase the mountain ranges and landscape local to the specific trout or salmon. 
In his oil paintings, Ryan works to achieve more realism while bringing out the dramatic colors of trout.  His goal with every piece, whether a bronze or an oil painting, is to capture the natural beauty of the fish.
Ryan has been featured in the Virginia Sportsman and Blue Ridge Outdoors, and his work has been accepted in the C.M. Russell Art Auction and the Mountain Oyster Club Western Show & Sale. When he's not creating art, Ryan spends time with his wife and two children and works with Indigenous tribes to secure their water rights and funding for tribal drinking water infrastructure.