Artist Diane Michelin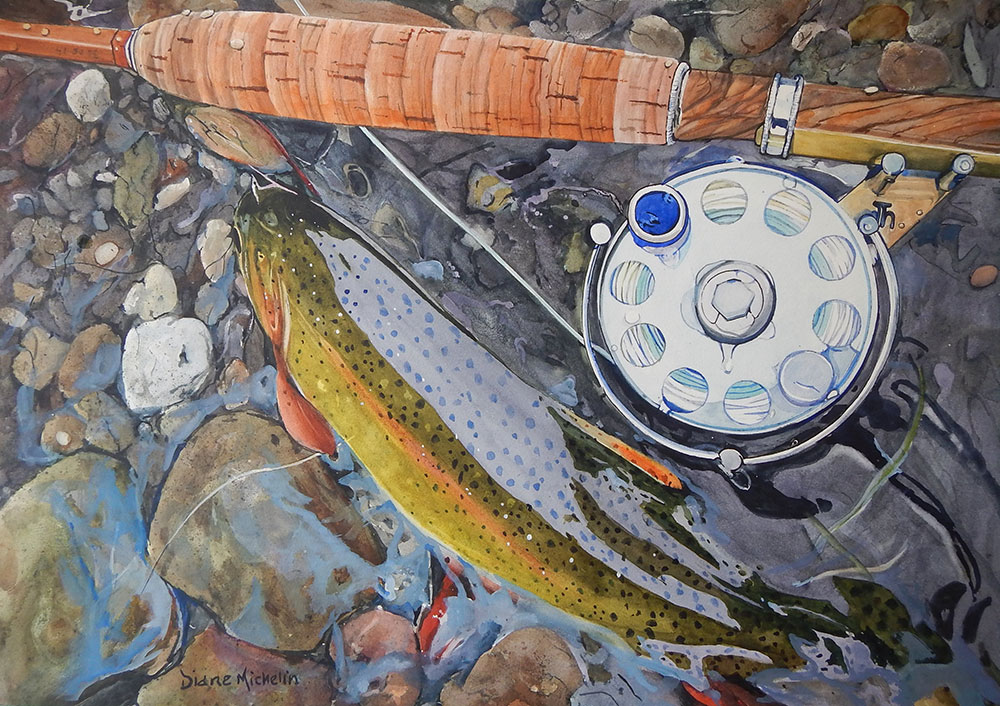 Diane Michelin is a professional watercolour artist who was born in Montreal and resides in Nanoose Bay on Vancouver Island, British Columbia. Diane's fly fishing fine art is displayed in private collections throughout Canada, the United States and Europe. She was nominated Artist Of The Year 2009 for Trout Unlimited Canada. This year Michelin will be giving watercolor lessons at the Damdochax River Lodge, private waters in northern British Columbia.
She says: "My watercolours describe the essence of fly fishing as told by exotic paraphernalia, rusty pick up trucks, fishin' dogs and snazzy tackle. The story is about optimism, bits of fur and feathers, solitude and companionship. Each day on the river is notable in the mist off the water or the misadventure of the moment. Consequently, I am inclined to depict the everyday aspect of our passion amid the complexity of the water, light and color. For it is this that fuels us in our inordinate conservation commitments and the nonstop chatter in the fly shop."
For more on her lessons or for more examples of Diane Michelin's art, visit the Diane Michelin Web site.