Artist Nick Laferriere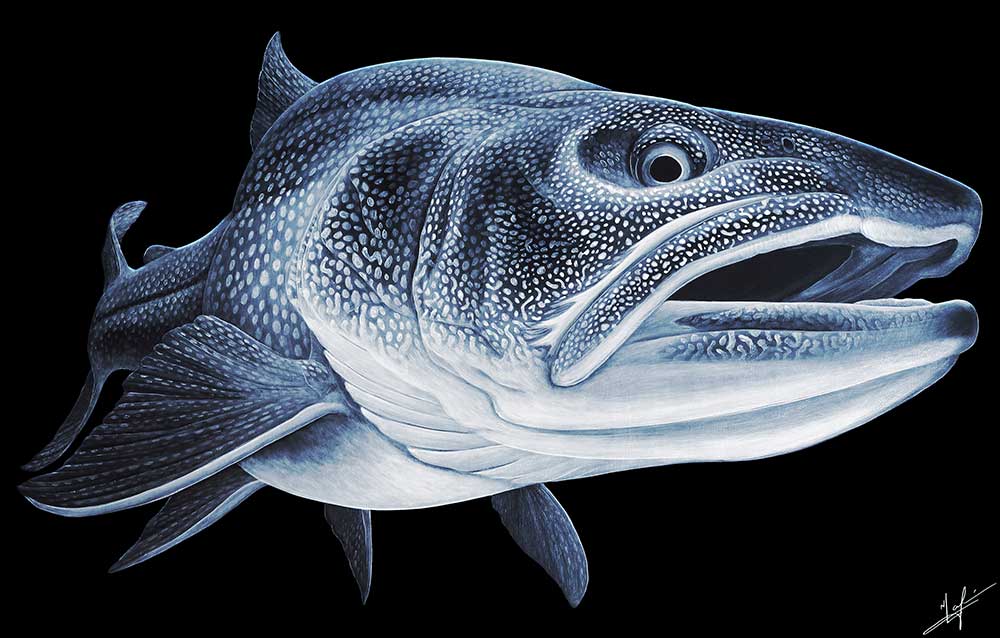 Hailing from a small, humble prairie town, Nick Laferriere was introduced to fishing by his father, Rey. This is where his journey began, but it wasn't until he started fly fishing that he was able to meld his two passions, art and fishing. "I've always been obsessed with fishing, but fly fishing seemed to slow things down for me. It was no longer about how many fish I could catch, but the beautiful moments that happen when you're present in the moment."
From distinctive fish skeleton illustrations to unique fine art pieces, Nick has shown his diversity with either a pencil or a brush. "I've always been a pencil artist ever since I could hold one. It was my grandfather's passing that sparked my interest to take up acrylic painting. He was my biggest influence with my art, always willing to give constructive criticism. I drove him nuts with my tedious attention to detail. I inherited his collection of paints, canvases and brushes, and dove head first into the world of painting. It's been a steep learning curve, but it was quite the honor to have had my second painting selected for the 2017 BC Fishing License stamp!"
When Nick isn't found behind his easel, he can be found in the Arctic, guiding for Plummer's Arctic Lodges, a lake trout, arctic char, and grayling mecca.
No longer on the flatlands, Nick and his girlfriend Irene moved to Golden, BC. "It was a dream of both of ours to live in the mountains. There's just nothing on Earth more humbling than mountains. Rugged, unrelenting, and breath-taking, it certainly helps to stay inspired!"
For more information about Nick's work, visit his website: www.nicklaferriere.com or look up his art page on Facebook https://www.facebook.com/artofnicklaferriere/.