Artist Doug McKnight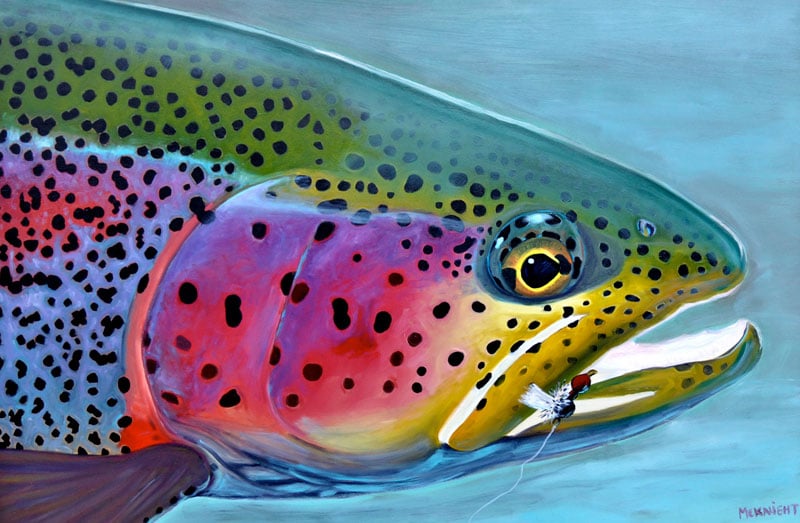 Doug McKnight is a Livingston, Montana-based artist and fishing guide who draws inspiration, in his paintings, from his experiences while fishing and guiding. His work celebrates fish and places and invites the viewer to be there.
"A lot of my work lately has been about fish-in-hand, which is pretty natural for a fishing guide. Aside from showing an angler a good time on the river or teaching people how to be a better angler, as a guide, putting the net under a good fish that a client hooked is the ultimate goal. Painting that moment of capture and release of an exceptional fish is exciting to me. As a angler and an artist it can make you feel like you are at the top of the mountain, I hope people feel this way when they view my paintings."
Another facet of Doug's art involves Victorian-age Atlantic Salmon flies. He has been tying them for nearly twenty years and constructs these beautiful shadowboxes from scratch. The feather collages around each fly amplify the appeal of these small works of fly fishing art.
He divides his time between tying the classic patterns of the 19th century and contemporary patterns of his own design.