Photographer Jim Klug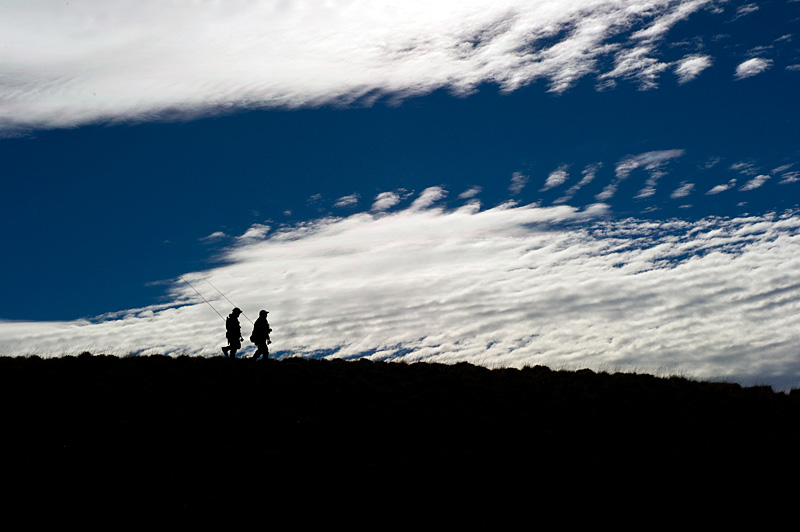 Jim Klug's outdoor photography primarily focuses on fly fishing and fishing-related outdoor landscapes. His work has appeared in dozens of different magazines and publications, including The Drake Magazine, The Fly Fish Journal, Fly Fisherman Magazine, Fly Rod & Reel, Fly Fishing in Saltwaters, Fly Fusion Magazine, Caribbean Travel & Life, the L.A. Times, Fish Alaska, Voyages de Peche, and several others.
Jim lives in Bozeman, Montana with his wife Hilary, daughter Carson, and son Finn. As Director of Operations for the destination angling company Yellow Dog Flyfishing Adventures, Jim has been fortunate enough to travel to many of the world's top fly fishing destinations, including Belize, numerous islands throughout the Bahamas, Argentina, Chile, Brazil, Venezuela, Honduras, Mexico, the B.V.I.'s, the U.S.V.I.'s, Alaska, Canada, India, the Seychelles, Costa Rica, Nicaraugua, Guatemala, numerous countries throughout Europe, and to all fifty of the United States.
Aside from his photography, Jim is also the co-owner, producer, and writer for Confluence Films, creators of the 2008 fly fishing movie DRIFT and the 2009 movie RISE. Klug and his Confluence partner Chris Patterson are hard at work on their new film project, slated for release in 2011. Aside from his duties with Yellow Dog and Confluence Films, Jim currently sits on the Board of Directors for AFFTA (the American Fly Fishing Trade Association), Belize's Turneffe Atoll Trust, and Montana's Big Sky Youth Empowerment Project.