The Best Dry Fly Rods for Your Drift Boat Fishing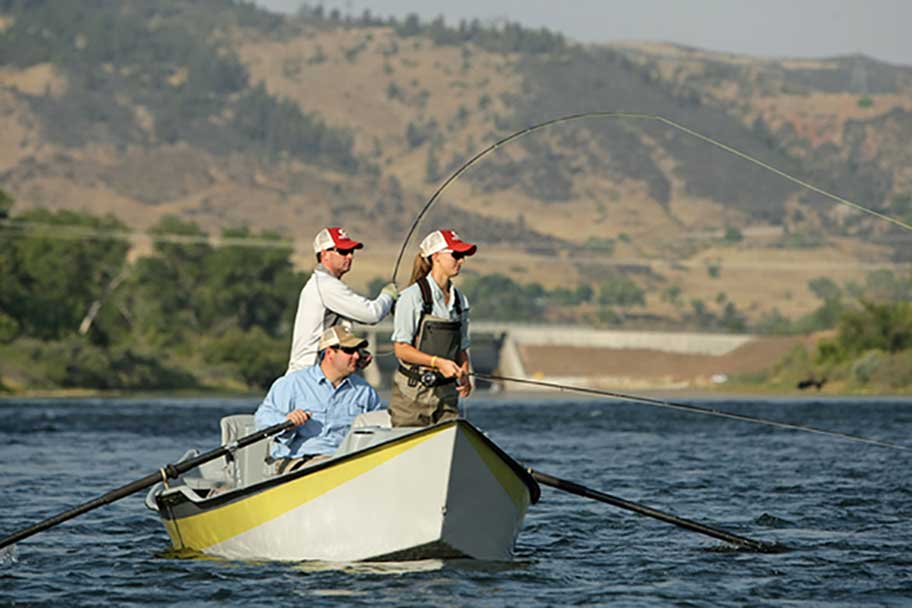 The wind howled upstream and I waited for a break in the gusts before tossing my next cast. It was a gorgeous spring day and there was a good hatch of blue-winged olives that hadn't quite prompted trout to the surface, thanks to the gale-force winds.
In the few eddies and slacks where bugs were tumbled together—relatively out of the wind—trout rose eagerly. I tried to rocket casts to the collections of bugs I saw, but the wind was too much for the 9′ 4-weight I was fishing. I ended that day more frustrated than relaxed because I'd struggled to get the 4-weight to work in the strong wind.
A few years before that, I was in another boat on another river. The wind wasn't bad that day, but I'd insisted on fishing a new-to-me 6′ 4-weight bamboo rod. I was able to get the distance I needed on my casts, but it was one of my first experiences fishing bamboo, and I wasn't used to how rods that slow and soft need some extra juice when setting the hook at distances commonly fished from a drift boat.
All this is to say that finding the right rod for fishing dry flies isn't as black-and-white an issue as you'd first assume. Striking the balance between something that's stiff enough to fight wind but delicate enough to lay down small mayflies during a hatch, isn't easy. Over the years, though, I've developed a sort of checklist for performance features my drift boat dry fly rods need to have. They are:
Fast action for handling wind and big dries
Great torsional stability for accuracy
Minimal-to-no swing weight
On the surface, that list looks fairly similar to what I expect from small-stream dry fly rods, but there are a few key differences.
Fast Action
I normally prefer slow to moderate action rods for my dry fly fishing. As a collector of vintage graphite and cane rods (in addition to building my own bamboo rods these days) I really love the relaxed casting experience of slow action sticks.
For most fishing from a drift boat, though, they're just not the best tool for the job. Fast action rods with a stiff backbone are my choice here because they have the power to punch flies through a stiff wind while usually maintaining enough grace to present small crippled and emerger patterns to picky trout. In the event that you're fishing two dries, or a dry-dropper rig, to get the most out of a hatch, fast rods allow you to open up your loop without sacrificing line speed, as well.
Torsional Stability
Accuracy is paramount for success in just about any form of fishing, but it's even more so when you're fishing dry flies from a drift boat. Since the boat is most often moving while you're casting, you need a rod that's inherently accurate. This eliminates some of the variables from casting, giving you more opportunity to get your flies exactly where they need to be.
I've also found that rods built to be more accurate tend to perform a bit better in the wind, too. I think this is due to the dampening of tip movement, which creates a loop that's more in control and therefore loses less of its power during the casting stroke. Again, that's just what I think—I'm no rod designer.
Swing Weight
I dislike swing weight on rods designed for fishing small creeks, and I only loathe it more when fishing big water. I need the ability to pick up a lot of line and re-cast in a few motions. Swing weight makes that whole process more laborious, and I feel that it wears you out enough that it's hard to stay on top of the casting game for an entire day.
And, rods with little-to-no swing weight tend to be more fun to fish, and that's what this whole sport is about anyways—having fun.
So, with those performance characteristics in mind, let's take a look at some of the rods I recommend for fishing dry flies from a drift boat. As always, this list isn't meant to be comprehensive, nor is it meant to rank one rod ahead of another. I've either personally used and reviewed these rods, or I've spoken with guides and anglers who experience with them.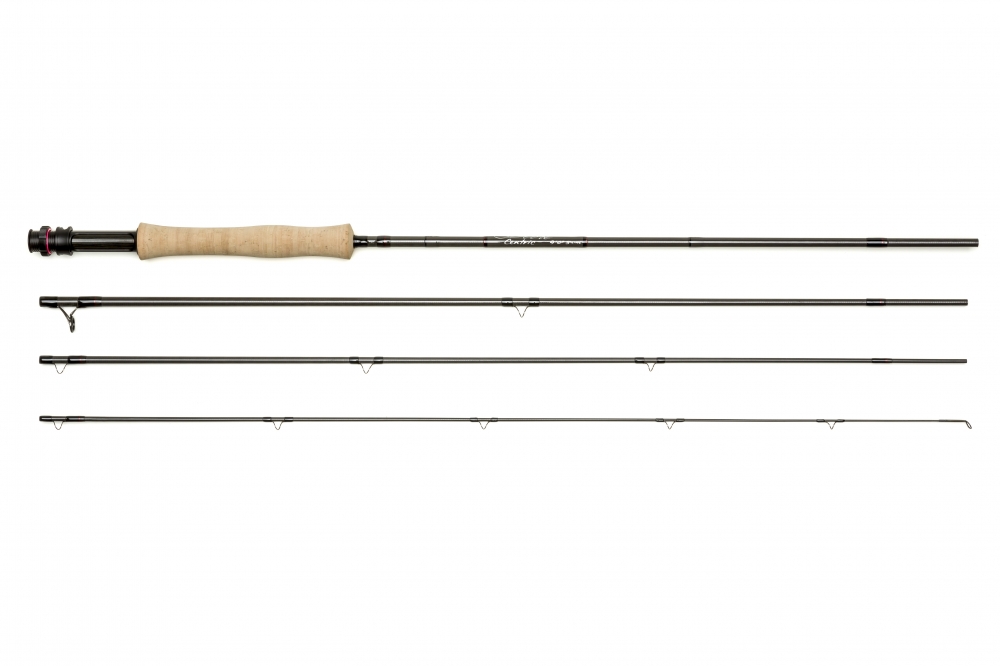 Exceptional Scott quality
Superb fast action
Great recovery and stability
Scott rods have one of the most devoted followings of any rod builder here in America. The folks I know who fish Scott rods aren't just pleased with the rods—they're fanatics about them. Pick up a Scott, and you'll quickly understand why. The Centric has the task of living up to—and surpassing—the quality of the old Radian, one of the best fly rods of the 21st century. The Centric is fast, accurate, and recovers quickly on the front and back casting stroke to provide exceptional accuracy at all distances. Paired with the right line, this is an absolutely perfect rod for fishing dry flies from a drift boat.

Very light
Fast
Great presentation at distance
The Loomis NRX+ LP is a fly rod I was hesitant to fish for a while, simply because I didn't think a rod could live up to that much hype. Once I finally got my hands on one, though, I instantly loved it. The NRX+ LP is fast, light, powerful, and scary accurate at distance. It has the backbone to handle big foam flies, and big fish in foam lines. Pair this with a competent caster, and no rising trout is safe. While the NRX+ LP lacks the rod rack appeal of other sticks, its performance is just as high-end and worthwhile.

The Thomas & Thomas Zone is a more-affordable rod that shares many of the high-tech features found in their Avantt and Exocett rods. The Zone features a slightly softer action than some other rods on this list, but has more than enough power stored in reserve to handle any and all dry fly duties. It's accurate, and has less swing weight than you'd usually expect out of a rod at this price point. The only thing I'm not sold on with the Zone is its half-and-half cork-composite grip, but that's largely personal preference. I highly recommend giving this rod the ol' fly shop wiggle.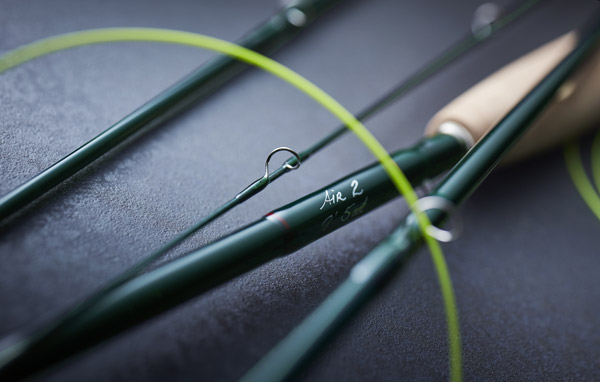 Classic Winston action
Fast and powerful
A blast to cast
I'd be remiss to leave a Winston off any list of great dry fly rods. I've been partial to Winston for years, but I include the AIR 2 only because I believe it's a fantastic rod for fishing dries out of a drift boat. The AIR 2 is faster and stiffer than the "classic" Winston, but it still has the wonderful progressive action the company is known for. The 6-weight AIR 2 has the power to punch out big dry flies to nearly any distance, which is especially helpful if you're in a drift boat.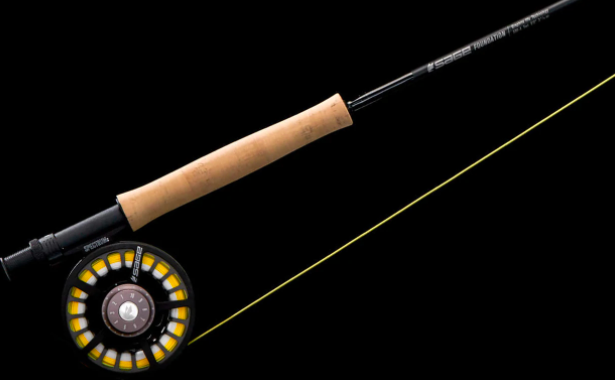 Fast Sage action
Soft tip
Plenty of power
The Sage Foundation is one of the industry's best mid-priced rods. It sports the classic fast Sage action the rods have become known for, but has a soft enough tip to get the job done in just about any hatch. While the swing weight is a bit heavier on the Foundation, it makes up for that with enough power to get through any wind. Overall, the Foundation is a really impressive rod from Sage at an even more impressive price.
If nothing on that list of rods strikes you as the one for your drift boat needs, then take a look at these other recommendations:
---