The Best Backcountry Fly Rod for You
The right backcountry fly rod is one that's truly a jack-of-all-trades product. It needs to throw small dry flies, have the power to turn big trout away from snags, and cast streamers with ease. Packing more than one fly rod into the backcountry is rarely an option, and the fishing situations you'll encounter off the beaten trail can vary widely. Having the right rod along for the ride can make or break your backcountry fly fishing trip.
So how do you pick the best backcountry fly rod for you and your fishing situations? It all boils down to picking a rod that has the following features.
Stiff, Fast Action
Normally I shy away from using stiff, fast action rods. Not that I have anything against them, of course—I just enjoy fishing slower action rods.
In the backcountry, though—and especially if I'm fishing lakes—it's hard to beat the overall versatility of a stiff, fast-action rod. A stiff rod will more easily handle strong winds, and it has the added benefit of being able to effectively fish a variety of rigs. From streamers to dry-droppers and everything in between, the rod you bring on backcountry trips needs to have the backbone to fish any fly in your box.
Soft Tip
While a rod that's fast is a must-have for the backcountry, you still need something with a soft tip section. Let me explain why.
A few years back I was on Utah's Boulder Mountain, kicking across a lake on my float tube. The fish were keyed in on tiny midges, and they liked them stripped just above the lakebed. I had a 6-weight rod with me, and I hooked into a few larger fish. One of them was a tiger trout that went almost 22 inches long. That fish rolled, ran, and jumped enough that I worried about it snapping off the fine leader holding on my size 20 zebra midge.
The rod I was using, however, had a soft enough tip section to absorb the impact of those runs and head shakes. While I think every fly rod should have a soft enough tip section, it's absolutely imperative in your backcountry fly rod.
Light and Packable
This almost goes without saying, but I want to reiterate how important it is to bring along a rod that's light enough to use all day, and to have strapped to your backpack. Learn from my mistake and don't haul a two or three-piece rod along. As smooth-casting as two and three-piece rods are, they're not worth the added bulk to bring on a backcountry trip.
In addition, don't be afraid to ditch the fancy powder-coated aluminum or graphite rod tube and use something lighter. I have an old fabric-covered rod tube that fits a 9-foot 4-piece rod, and that's what I use to keep my fly rod safe while strapped to my pack.
The Right Weight
For almost all backcountry fly fishing, I'd shy away from using anything heavier than a 6-weight, and anything lighter than a 4-weight. Now, if you're doing a day trip to a small stream full of pan-sized trout, that's a different story than fishing your way through a valley without knowing exactly where you'll end up. If you think there's a good chance of getting into bigger fish, pack along the 5 or 6-weight. It's easier to get along with too much fly rod than not enough.
Now that we've established what you need in a backcountry fly rod, let's look at a few current offerings that have all those features. I've either used all of the rods listed here myself, or I've spoken with guides and anglers who have. As always, the fly rods listed here aren't in any particular order.
Light and powerful
Classic Sage fast action
Versatile
The Sage Sonic 9′ 5-weight is a great all-around tool for any trout angler. It's a faster rod with plenty of backbone and power to present a variety of rigs. And, since it's not the flagship rod from Sage, it's available at a more wallet-friendly price, too. The Sonic has really made a name for itself as a wonderful fly rod that flies a bit under the radar thanks to the new flagship R8 Core that was just released.

8-piece configuration
Light
Smooth power
The Echo Trip 9′ 5-weight breaks down into eight pieces, making it an ideal rod for anyone trekking into the backcountry. Echo makes some of the best value rods on the market, blending affordability and performance into a great overall package. The Trip isn't a very fast rod compared to other Echo offerings, but it still has the backbone to throw dry flies and streamers with aplomb.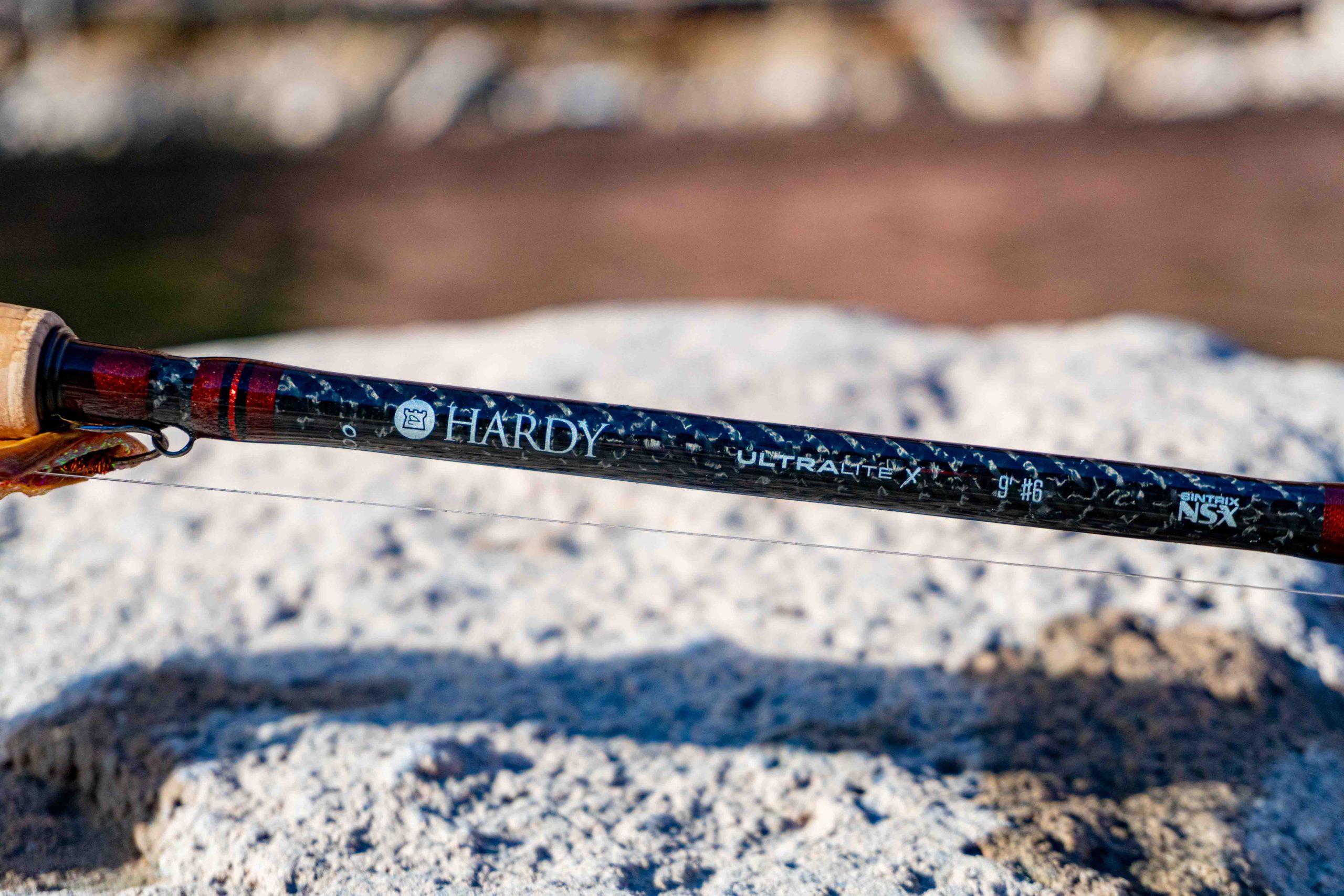 The Hardy Ultralite X 9′ 6-weight is one of my favorite rods that Hardy ever built. It's outstandingly light, tons of fun to fish, and throws dry flies and nymphs as efficiently as it does streamers. This is one of the most impressive rods I've ever fished thanks to its versatility.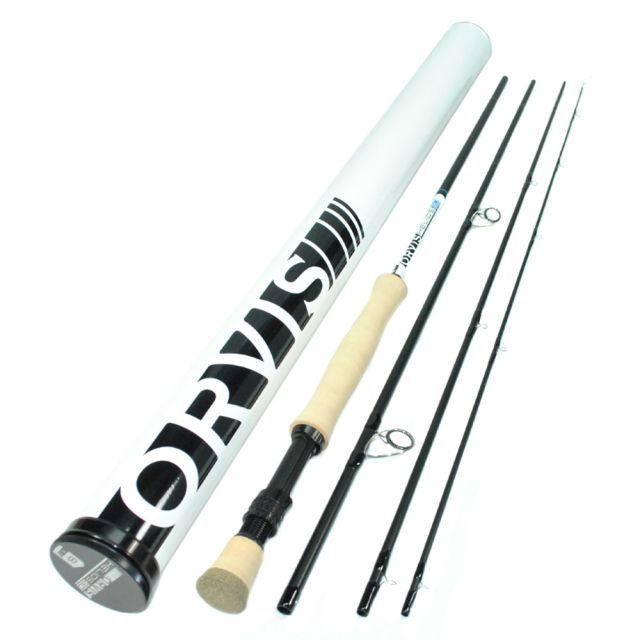 Outstanding accuracy
Light
Superbly powerful
What else can I say about the Orvis H3D 9′ 6-weight that hasn't already been said? It's an inherently accurate fly rod that has more power and finesse than just about anything I've ever fished. It handles the wind like a champ, is light on swing weight, and light enough to fish all day with ease. I love every H3 rod I've fished, but the H3D 9′ 6-weight is my favorite.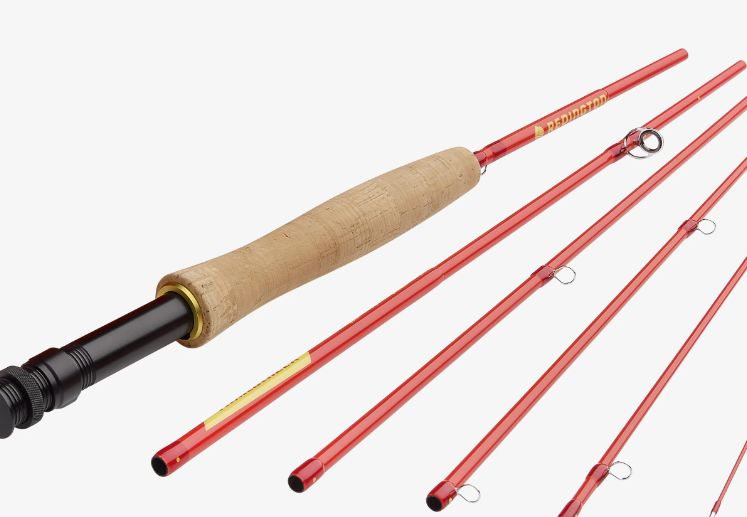 6-piece configuration
Fast action
Wallet-friendly
The new 9′ 5-weight Redington Traiblazer is one of the latest offerings from a company well-known for producing great rods at even better prices. The Trailblazer breaks down into six pieces, making it perfect for backcountry trips. It's a faster rod, more in line with the Echo Trip in that regard. The sub-$250 price point is great, especially with the cost of gas shooting through the roof.
These rods are great starting points for folks looking for a good backcountry fly rod. If none of the rods listed here strike your fancy, take a look at some of these, too:
---