Artist Kelly Dangerfield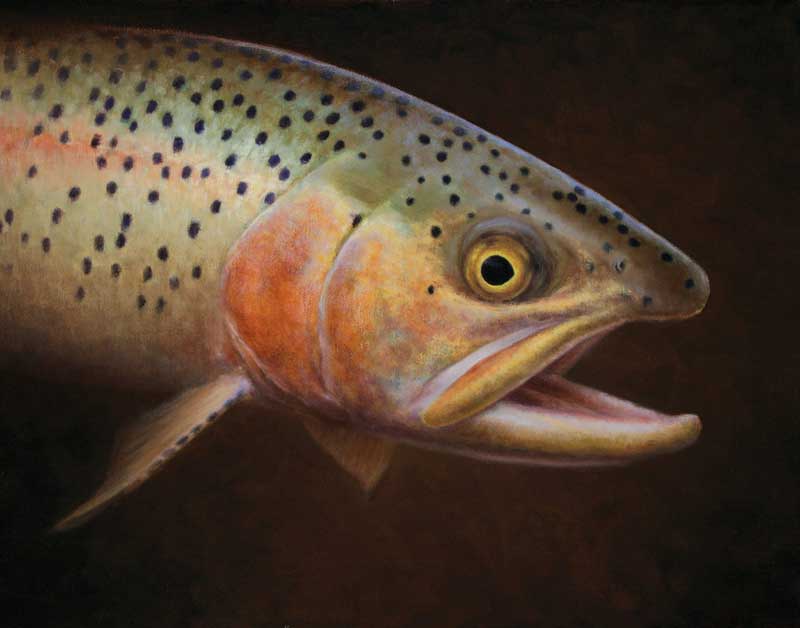 Kelly Dangerfield was born and raised in Salt Lake City, Utah.  His artistic talent was obvious from a very young age and he spent much of his youth either drawing or exploring Utah's natural world.  Kelly comes from a family with a rich history in both art and the outdoors.  He has inherited a deep appreciation for nature and enjoys fly-fishing, backcountry hiking, and wildlife photography – all of which provide him with great motivation for his work.
Kelly finds inspiration in the works of the early masters and also spends time studying the work of many present-day masters.  He takes every opportunity to learn from other artists; recently he has received much appreciated guidance and critique from several of the most notable artists in the Bozeman area, including Daniel Smith, Kyle Sims, and Howard Friedland.
Kelly paints exclusively in oils and is greatly enjoying exploring and refining different painting techniques. Though his primary subjects are wildlife, he also enjoys painting landscapes and just about anything else you can find in nature. He believes strongly in the value of painting from life and enjoys doing so whenever his subjects allow.
Kelly and his family currently reside in Bozeman, Montana where he is exposed to an endless amount of ideas for his work.  He spends much of his free time exploring the mountains, rivers, and trails of Southwest Montana, Yellowstone, Glacier, and Grand Teton National Parks, searching for ideas for future paintings.