Artist John Piacquadio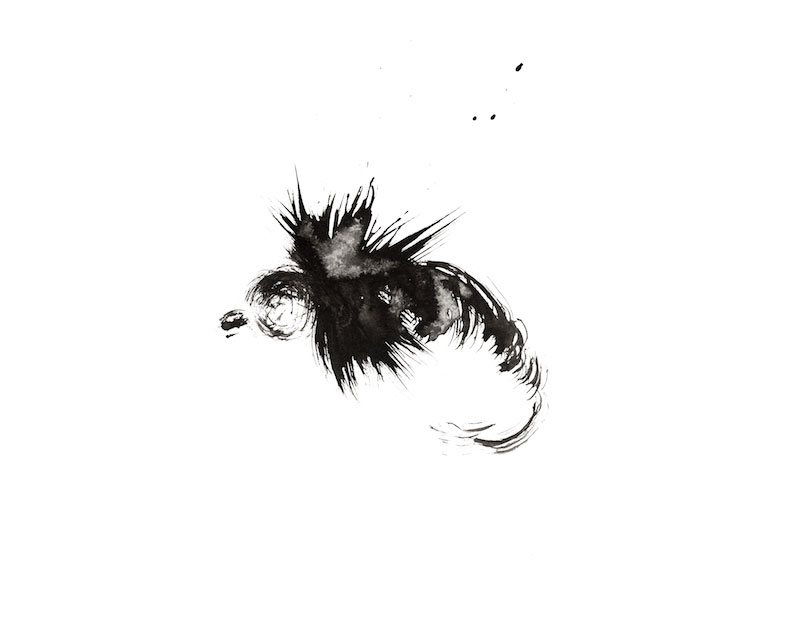 "I grew up with one fishing trip a year to the Jersey Shore, with my father and Uncle Marvin. This trip impacted me to such an extent that I would dream and read about fishing all year in our Bronx apartment until the next trip. I continued being an armchair fisherman until I moved to Connecticut at 12, where I was able to finally fish the local ponds and creeks on a regular basis. I picked up a cheap fly rod combo and taught myself to cast… I think I read a book or something on the basics.
Through successes, tragedy, mental health institution stints, drug addiction… fly fishing and art have always been present. "Paint what you know" was an adage running around in my head one day. By this time, I was a sober drug counselor living in Minneapolis. I had been practicing yoga and meditation as a means of maintaining mental health. During the cold winter months in Minnesota my friends and I would gather in our homes and fly shops to tie flies. I could spend hours doing this. Through repetitive tying I realized I was basically participating in a mindful, meditative practice. I wondered if I could reproduce some of these flies on paper, without preliminary sketches, solely led by intuition and knowledge through tying.
These ink paintings are the result of this meditative attempt. I've totally jumped the shark, by the way. I quit my job as a 9-to-5 drug counselor and moved to Troncones, Mexico to fish and make art. My wife and I will be moving to Montana this spring to continue our adventures in exploring, fishing, and art making."
To see more of John Piacqaudio's art go to his website or follow him on Instagram and FaceBook at TwinCitiesUrbanFly.