Artist David Wickline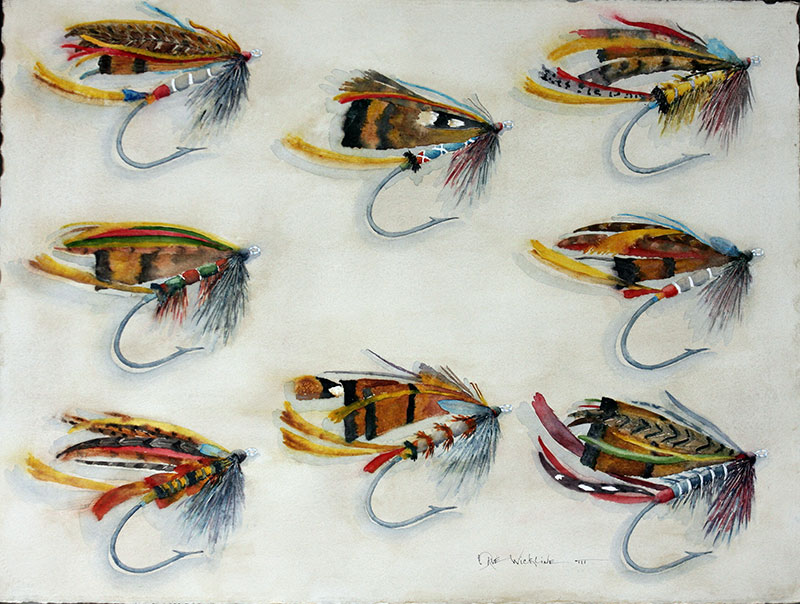 "I am a self-taught artist living in Virginia at the foot of the Blue Ridge Mountains, a half-mile from the James River. I grew up there and was tutored early on by my father who was an architect, designer and artist, as well as a fly-fisherman. He gave me my first set of watercolors, brushes, and a tablet of watercolor paper for my seventh birthday.
The following spring, he took me trout fishing for the first time. I caught a thirteen-inch rainbow and have never gotten over it. I fell in love with the natural world that day and it's been a life long affair.
Those two worlds—the world of art and the world of nature—have thrilled, intrigued and sustained me ever since, enabling me to make my living, my life and my fun.
For eight years I worked with fly-fishing outfitters as a guide, outfitter, and teacher in Jackson Hole, WY. Since 2002, I have been painting full time (oils, watercolors and graphite drawings of wildlife, sporting art, fly-fishing and landscapes), showing my work through art galleries, juried shows, one-man shows, magazines, and now online. Combining work and play, I've been able to rejuvenate a child-like wonder again and again.
My paintings celebrate those two worlds, and it has been my good fortune to be able to share them with others through my work, evoking, I hope, a sense of the wonder and delight I have experienced, enriching others' lives."