Sequel to "A River Runs Through It" Is Coming to Theaters
For a quarter century, the film industry has roiled with rumors about a sequel to the 1992 hit A River Runs Through It — rumors that have fueled wild enthusiasm and staunch resistance.
Now, MidCurrent can reveal that a two-page document obtained earlier this year is, according to deep Hollywood sources, the official treatment for a named sequel. This website has also obtained two pages of rough script for this new film, apparently titled A River Runs Through Us: Return to the Waters of Power.
Also, localized sources have confirmed with MidCurrent that a near-total buy-out of split-cane 4- and 5-weight rods occurred in Los Angeles late last year, suggestive of a new cadre of actors practicing the 10-to-2 on some closed lot or rooftop in Hollywood, just as Brad Pitt (supposedly) did back in 1991.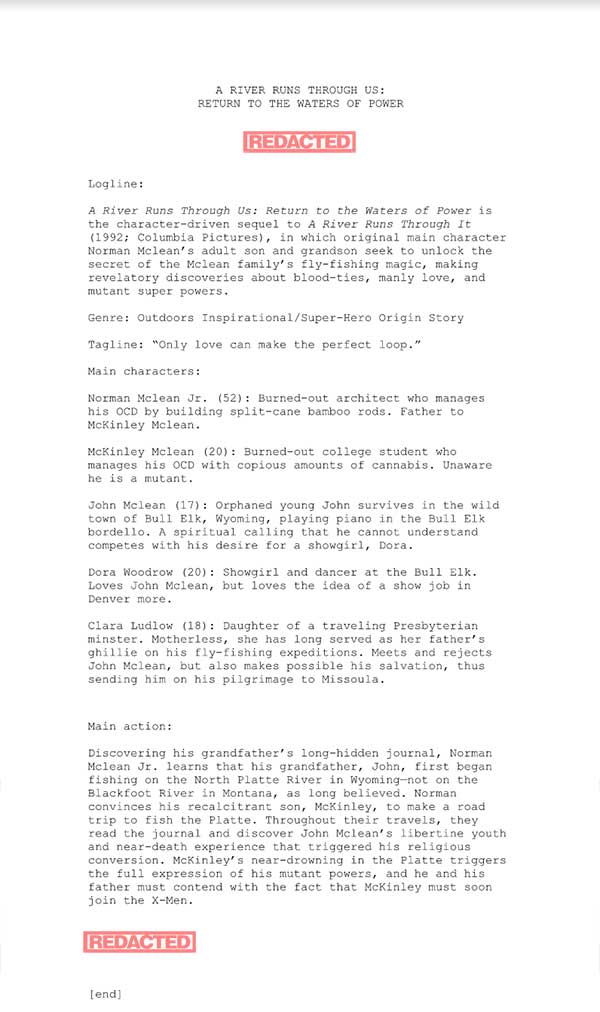 Who would want a sequel? Maybe Columbia Pictures, which saw $43.4 million in total gross domestic returns against a production cost of $12 million. Maybe the fly-fishing industry, too, which, if statistics are to be believed, experienced a 60-percent jump in gross revenues the year of the film's release, and another 60-percent jump in 1993.*
Who wouldn't want a sequel? Probably the good people and resident anglers of western Montana, who withstood a bootfoot invasion of their favorite waters throughout the 1990s and early '00s.
Managers of Los Angeles fly-shops largely emptied of split-cane 4s and 5s have expressed a cool professionalism about the matter.
"You don't know how many times I've had to tell people that shadow casting isn't really a thing," said Sonny Lychen, sipping maté in his fly-shop/micro-brewery, Sonny's Trippel Haul, in Silver Lake. "But, it could be worse. Could be Disney Studios on this. You want the Frozen of fly fishing?"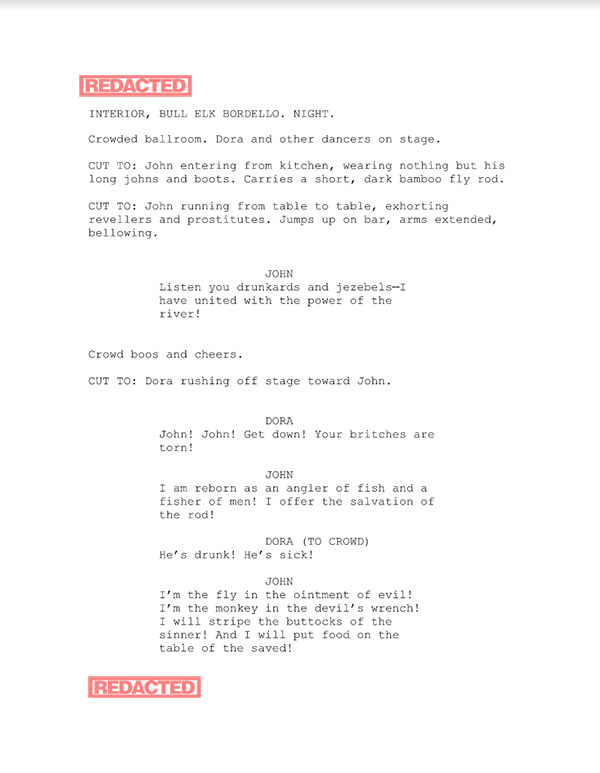 Creighton Heffel, manager of HackleMatrix in Beverly Grove, told MidCurrent, "If a sequel has the same financial effect as the first one, I'll live with it, but if anyone shows up to a casting lesson again with a metronome, I'm easing my Au Sable ass back to Michigan."
In addition to the treatment and pages of script, MidCurrent learned one particular gem of detail: Film-industry sources confirm that pre-production documents claim that A River Runs Through Us: Return to the Waters of Power will feature "the greatest musical interlude since Butch Cassidy and the Sundance Kid."
Check out the evidence, and book ahead.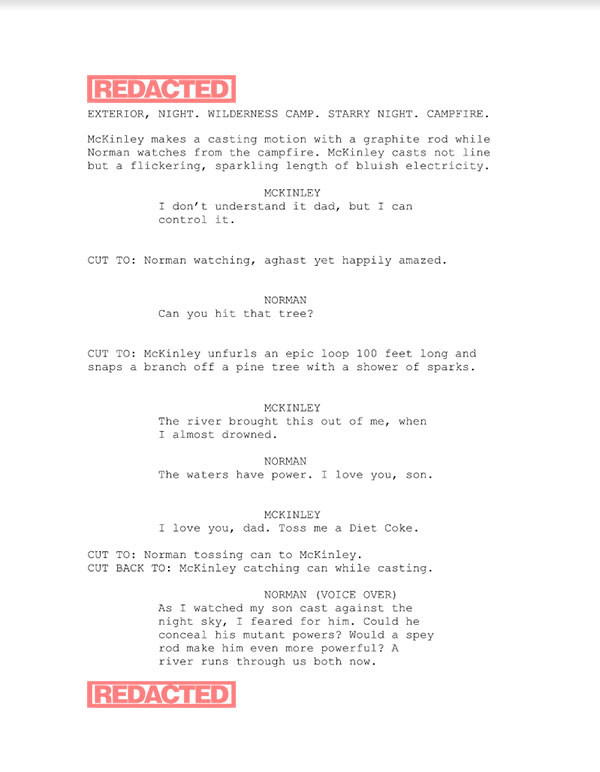 *With the U.S. retail fly-fishing market hovering somewhere around $890 million in value, a 60-percent jump now would represent an extra $534 million.
---