The Best Sling Pack for You
Sling packs are pretty popular among anglers and for good reason. They offer a ton of storage room that's easily accessed without taking off the whole pack. For those who are loathe to leave tackle back at the truck, slings can be the way to go. Slings also tend to distribute the load more evenly than a vest or backpack, and they're fairly light, too. All these features add up to an attractive gear storage option for a lot of anglers.
As we go through the list of the best sling packs for you, remember these aren't ranked in any particular order.
Consider This
Buying the best sling pack represents a not-so-insignificant investment. To help you spend your money most wisely, I recommend focusing on these factors when shopping:
Fit and comfort
Carrying capacity
Extra features (waterproof, tippet docks, etc.)
Fit and Comfort
You can try on most sling packs at your local fly shop, and this is something I'd highly recommend. It's the only way to really test out how a certain model sits on your frame, which makes a huge difference in how it feels when on the water. Ideally, you're looking for a sling that sits right on your shoulder without sliding off. One that's too big or too small makes for a miserable day of fishing.
Carrying Capacity
As with any fishing pack, you should buy a sling based on how much gear you plan on carrying for any given day of fishing. I usually get away with smaller packs because I don't haul a lot of fly boxes or extra tackle. If you're the opposite—a half-dozen fly boxes or more, plus tippet, indicators, and leader—then you'll want to opt for a larger sling pack.
You should also take into account the pocket configuration. Most slings have a big main pocket, with a few other exterior ones tacked on. Some anglers prefer more pockets, so you should consider that at this point in the buying process.
Extra Features
If you're down to a few great choices for your next sling pack but can't seem to narrow them down much, start looking at what extra features they offer. Some packs are waterproof while others are fully submersible. If you're often fishing big water a fully submersible pack is an attractive option, but that'd be overkill for anglers who spend the bulk of their time in knee-deep trout streams. Other features, like exterior tippet or tool docks, can help you make the choice between a few great options.
With all of these features in mind let's dive right into the products themselves.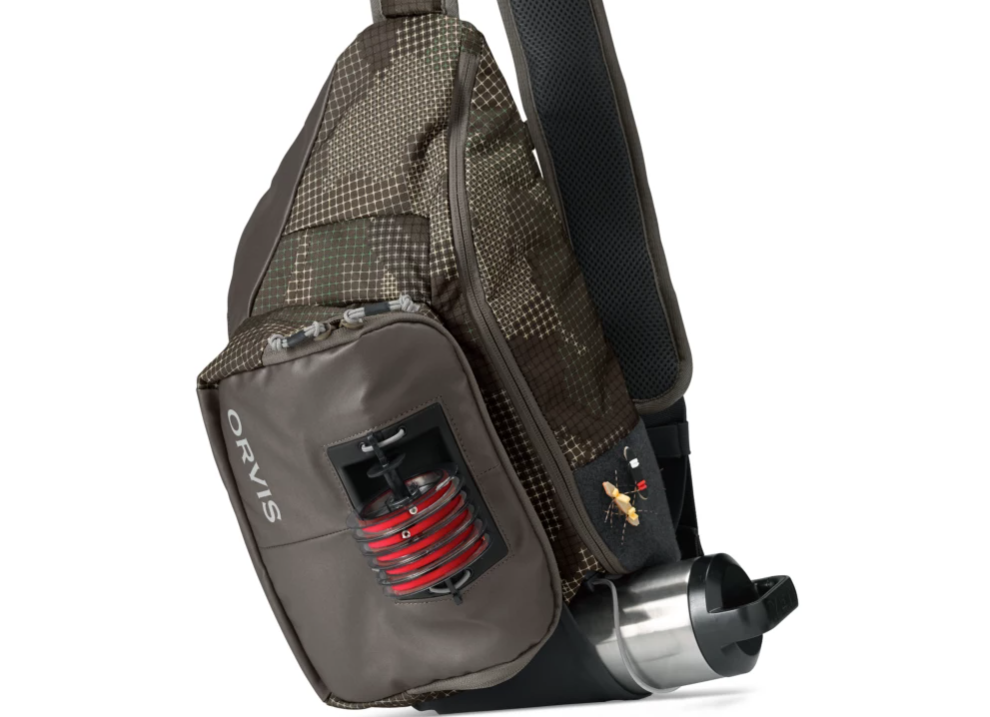 Lightweight
Holds 11L of gear
Extra options
The Orvis Sling Pack is one of the company's best-selling products, and for good reason. This sling is built using 100 percent recycled ECO Cordura fabric, a recessed tippet docking station, and snag-free zippers throughout. Orvis also built in a water bottle holder, which is a great touch for longer days on the water. It weighs just over a pound and holds 11 liters of gear, which is an impressive amount. Orvis also included a few extra straps for fine-tuning the fit of this pack, as well. At less than $100, this is a fantastic value from a brand anglers trust.
Fully submersible
Compression-molded back panel
Simple internal organization
The Simms Dry Creek Z sling pack is a great example of a bag with all the bells and whistles. It's fully submersible, meaning you won't have to worry about your gear if you slip and fall in deep water. The back panel is compression-molded from a hydrophobic material, which makes the pack more comfortable. Simms also included a breathable padded shoulder strap to aid in comfort. Finally, Simms didn't complicate the interior with too many compartments or pockets. Inside the Dry Creek Z, you'll find a single large storage area with two stretch-mesh pockets. That's great for fitting in gear of all shapes and sizes. The Dry Creek Z holds 12 liters of gear.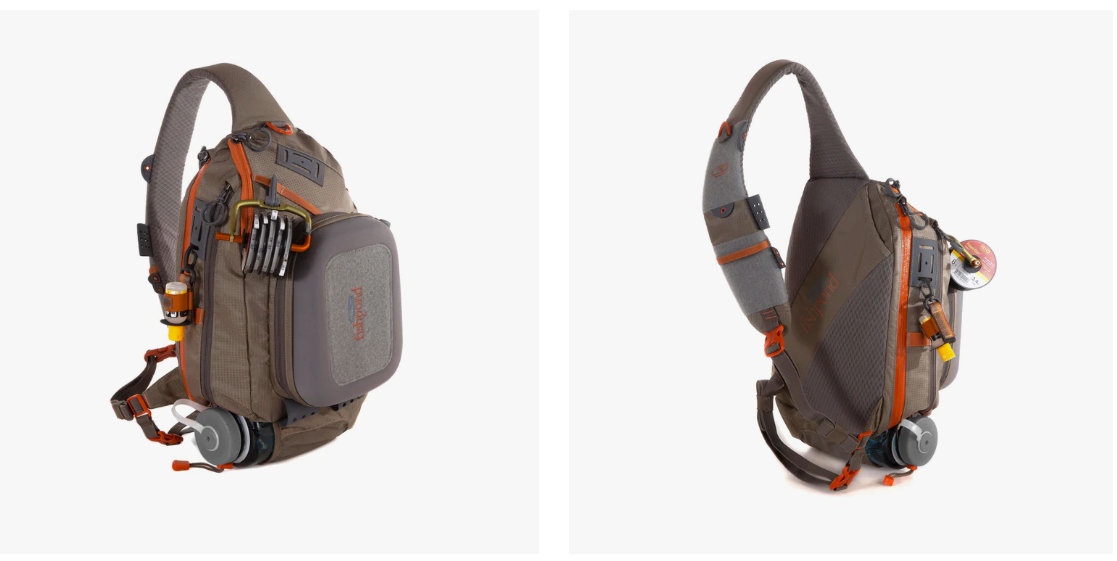 Legendary Fishpond quality
Tons of pockets
Comfortable
The Fishpond Summit Sling is one of the company's most popular sling packs, which is impressive considering how many great bags Fishpond builds. The Summit offers 9L of storage space, with three large main compartments. What you'll notice about the Summit, however, is the number of exterior pockets and attachment points for accessories. This is a sling pack designed for anglers who like to keep their tackle well-organized and subdivided. Add in Fishpond's legendary quality along with comfort the Summit sling is known for, and you have a fantastic product for just about any angler.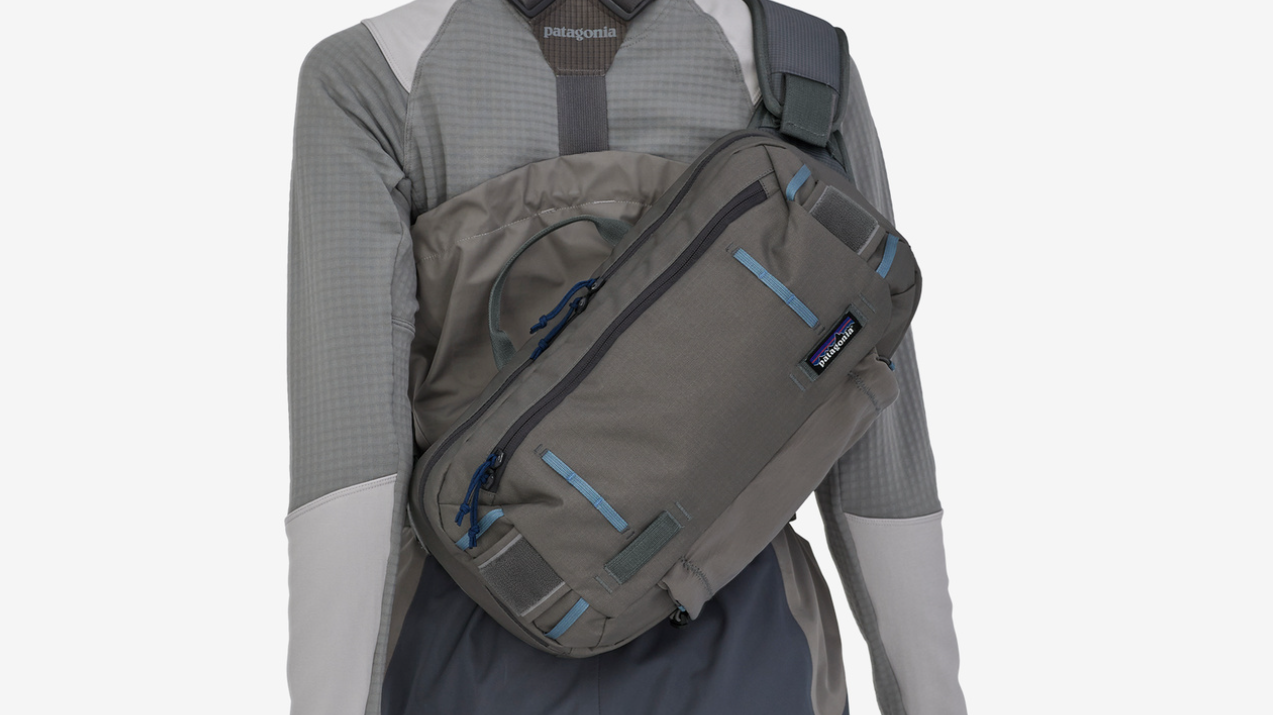 Lightweight
10L storage
Integrated net holster
The Patagonia Stealth Sling Pack is packed with tons of features anglers will find useful. There's an integrated net holster that allows for secure carry of a net, as well as a removable pocket that adds storage either inside or outside the bag. You'll also find a waterproof internal pocket, perfect for storing keys or your phone. Patagonia included a few extra D-rings and docking stations on the outside of the pack, as well. This pack is built from 100 percent recycled materials.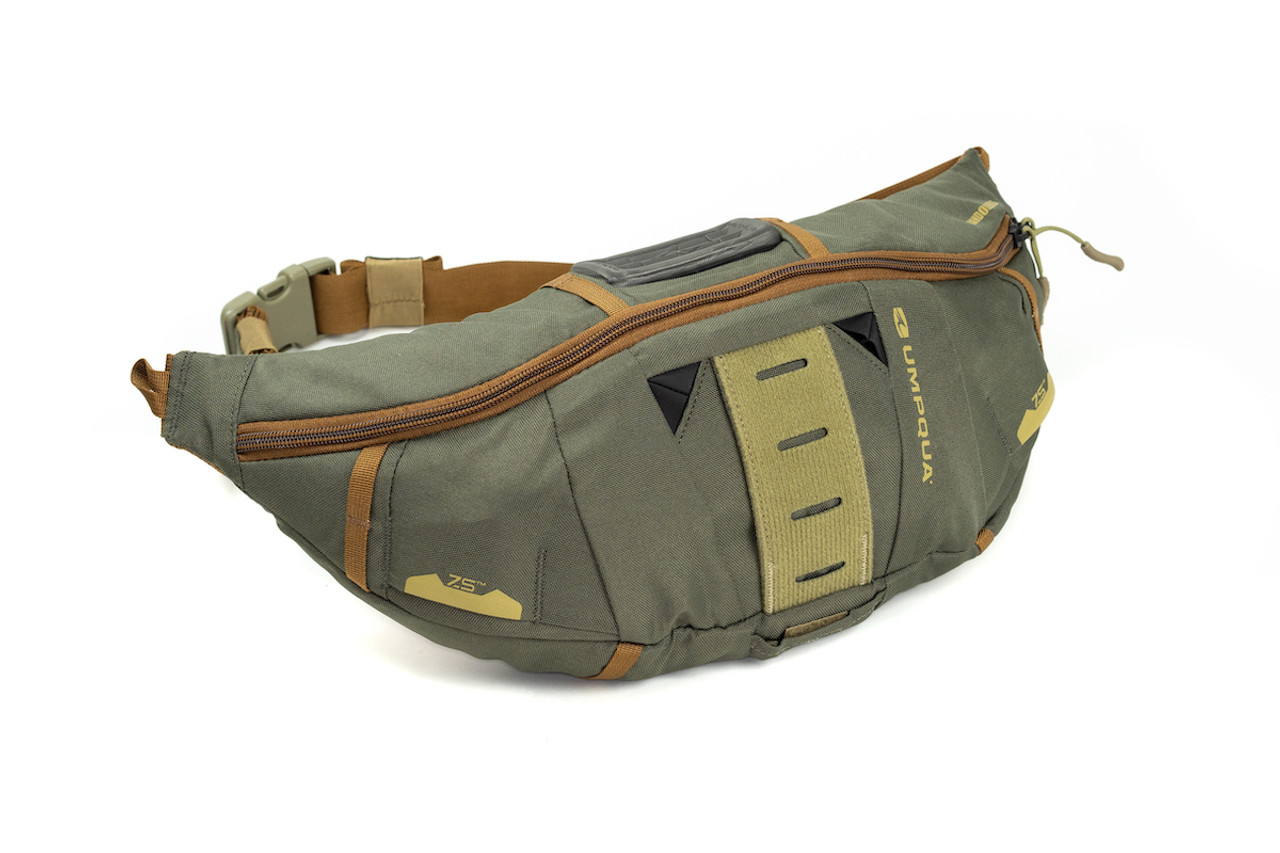 Minimalist design
Built-in retractor stations
Integrates with other ZS2 accessories
The Umpqua ZS2 Bandolier Sling Pack is a great option if you're interested in a minimalist approach to hauling gear. It only holds 3 liters of gear, which makes it wonderfully light. It's built from heavyweight nylon, which means it'll be plenty durable for all of your adventures. The main compartment is deep with two side pockets, along with retractor stations that are built in on the outside of the bag. The tippet holder is also packable if you're not using it.
Other Options
If none of the above sling packs fit exactly what you're looking for, then take a look at some of these other great options:
---