New Gear: Sea Run Luxury Fly Fishing Cases
I'm a lucky man, in that I get to travel frequently to go fly fishing. I make a yearly trip to Alaska and spend dozens of sleep-deprived hours driving from one remote trout stream to another, crisscrossing the American West.
At the end of a summer—or any time of the year, actually—my truck is an absolute mess. From fast-food bags to discarded tippet spools to empty fly boxes, it's nearly impossible to keep my truck clean and organized. That's doubly frustrating when I'm looking for the lost glove in a pair, or trying to figure out where in the devil my extra 5-weight reel got off to.
Enter the Sea Run Fishing Cases from Sea Run Case Company. These handcrafted, durable, bombproof fishing cases are built for fly anglers who need to keep their gear together, organized, and ready for quick use. Whether you're jet-setting to a remote atoll for bonefish, or cruising across the nation to fish in Big Sky Country, these Sea Run Cases are a fantastic option for gear storage and transportation.
What I Like
Outstanding Quality
Sea Run describes these cases as "luxury" on their website, and they're not wrong. I had two cases to review, and both were built with exquisite attention to detail. The outer shell of these cases is created using rigid ABS construction, and it's a very solid plastic-like material that feels bombproof in your hand.
The Premium Luxury case features a gorgeous PLX leather wrap around the bottom third, a design touch that speaks to Sea Run's quality standards. Both the Luxury and Premium Luxury case have the same high-grade foam inserts lining the bottom of each compartment. The compartments are the perfect size for fly reels, fly boxes, and just about any other accoutrement you can think of.
Each case is handmade in Italy, before being shipped elsewhere for distribution. That old-world craftsmanship is evident in each Sea Run Fishing Case I packed around for the past few weeks.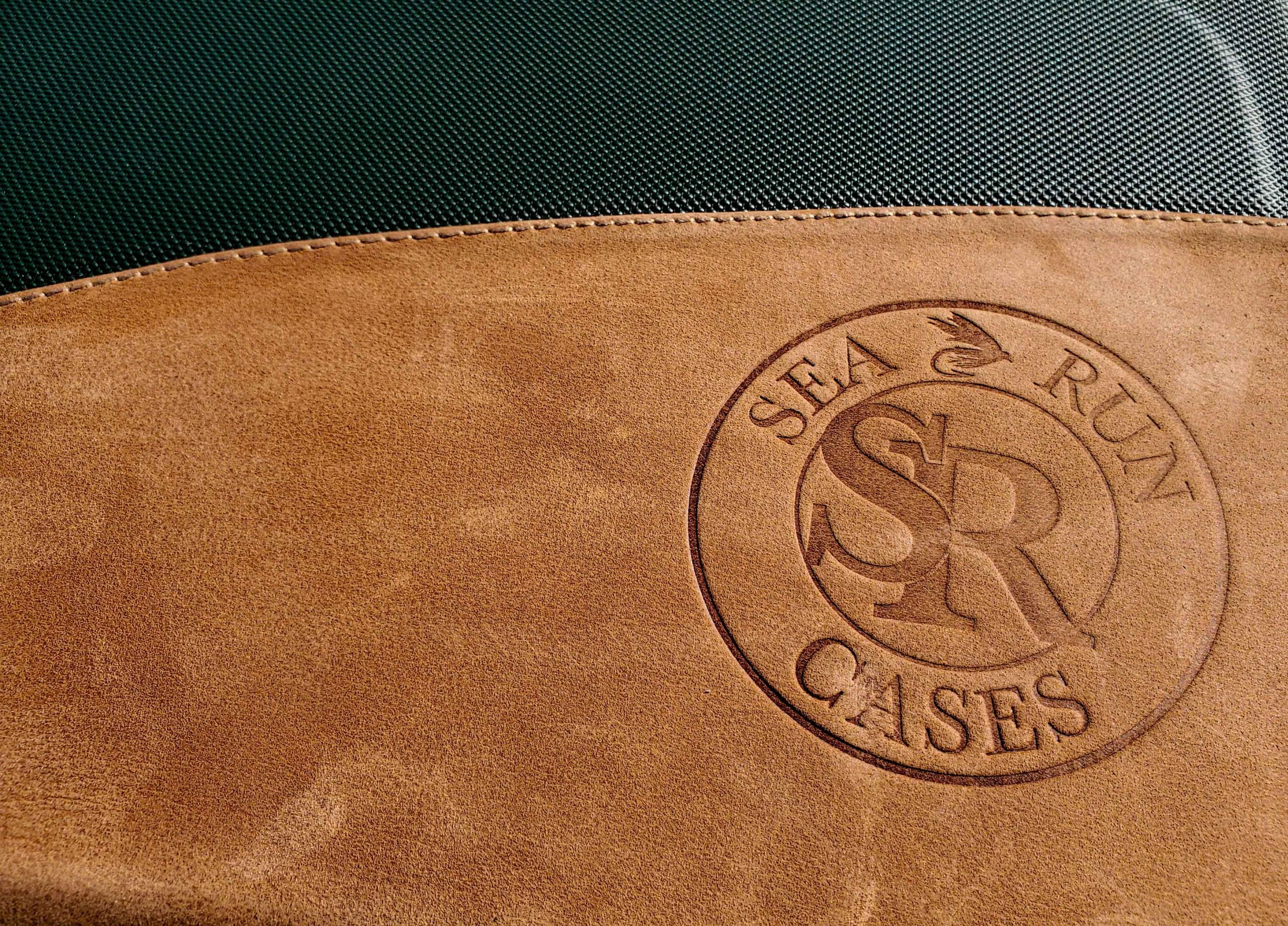 Storage Room
These cases have an astonishing amount of room. Even if you throw multiple rod tubes in the case, you can still tote around two rods, a half-dozen reels, and all the extra line, tippet, flies, floatant, nippers, and various other tools you'll ever need.
Each case has compartments divided with rigid material that's reassuring in its strength. In addition, the bottom of each compartment features plush closed-cell marine-grade foam that gently protects and holds your favorite reels.
If you opt to not tote your rod tubes around with you too, you can fit four or five rods in the top section, which secures via two stout Velcro straps.
Officially, Sea Run says you can fit up to six reels and five fly rods in these cases, although I've always looked at storage recommendations like that as guidelines, and not hard-and-fast rules. I'd recommend experimenting with your case and only packing what you feel comfortable with.
Airline Compliant
These Sea Run cases are fully compliant with TSA requirements for locks, with three combination latches keeping your gear safe and secure. Since the cases are built to be so durable, you can check the case if you don't want it to count as your carry-on.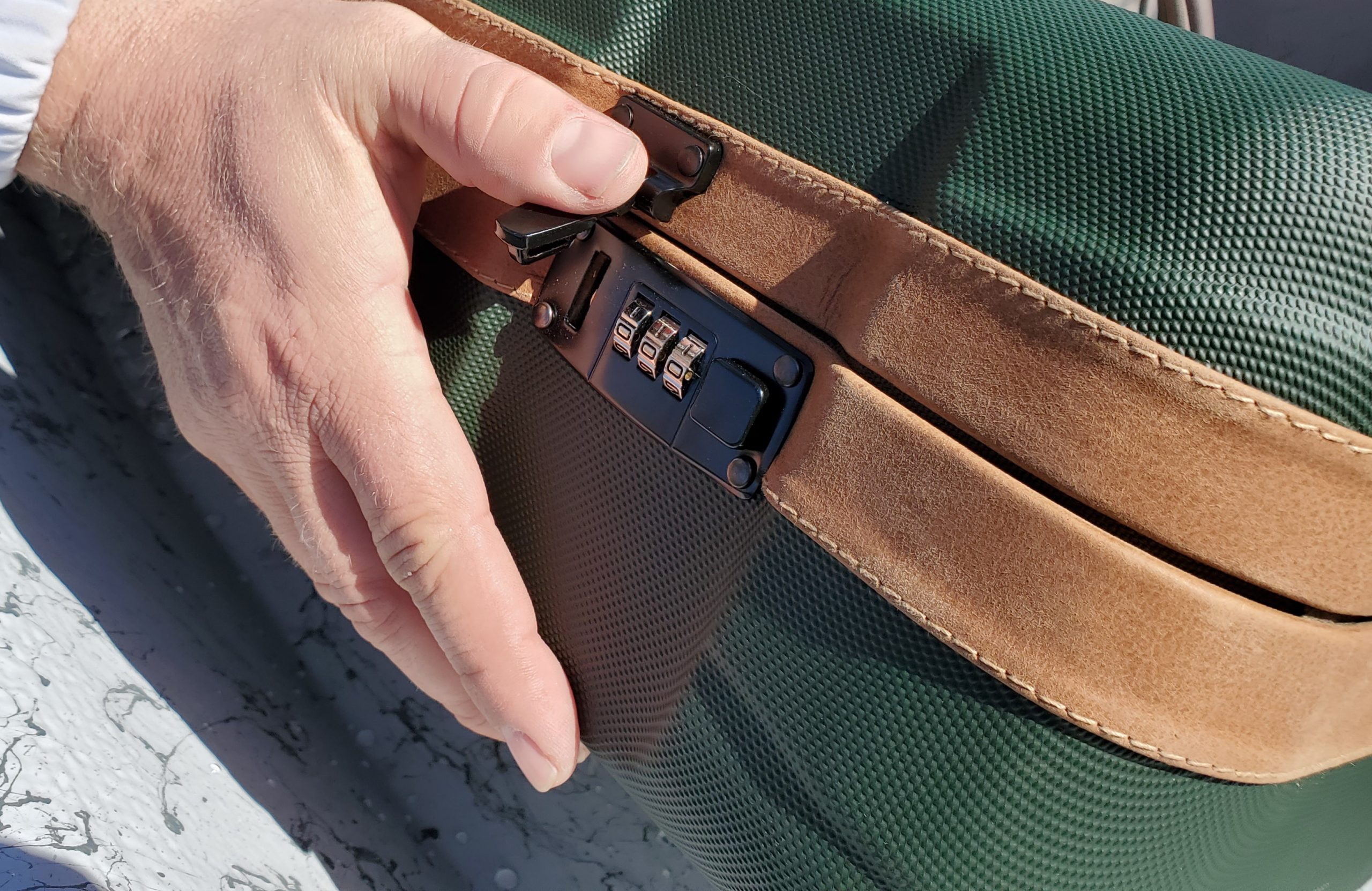 However, I've yet to trust an airline with my fly rods. I'll gladly check reels, flies, and lines, but my rods? Those are harder to replace, especially in far-flung places. You can almost always find an old reel that'll work if your luggage gets lost, but it's almost impossible to find another perfect rod to borrow in the middle of nowhere, Alaska.
Theoretically, you could carry-on your Sea Run case, so long as you leave your flies in your checked luggage. I've had a chat with more than one TSA agent about hooks, and even if they're covered in fur and feathers, they're not allowed in the main cabin. I've never once, though, had a TSA agent or flight attendant complain about me bringing rods and reels in my carry-on.
I currently use a cylindrical tube that has room for up to 10 fly rods and a few reels. I've carried it on to Delta, Alaskan, Southwest, Frontier, and United Airlines without a problem. So if you're as worried as I am about checking your rods, rest assured that you'll be able to carry the Sea Run case into the airplane with you.
You can view options and buy either version of the Sea Run Cases here.
---