2020 Holiday Gift Guide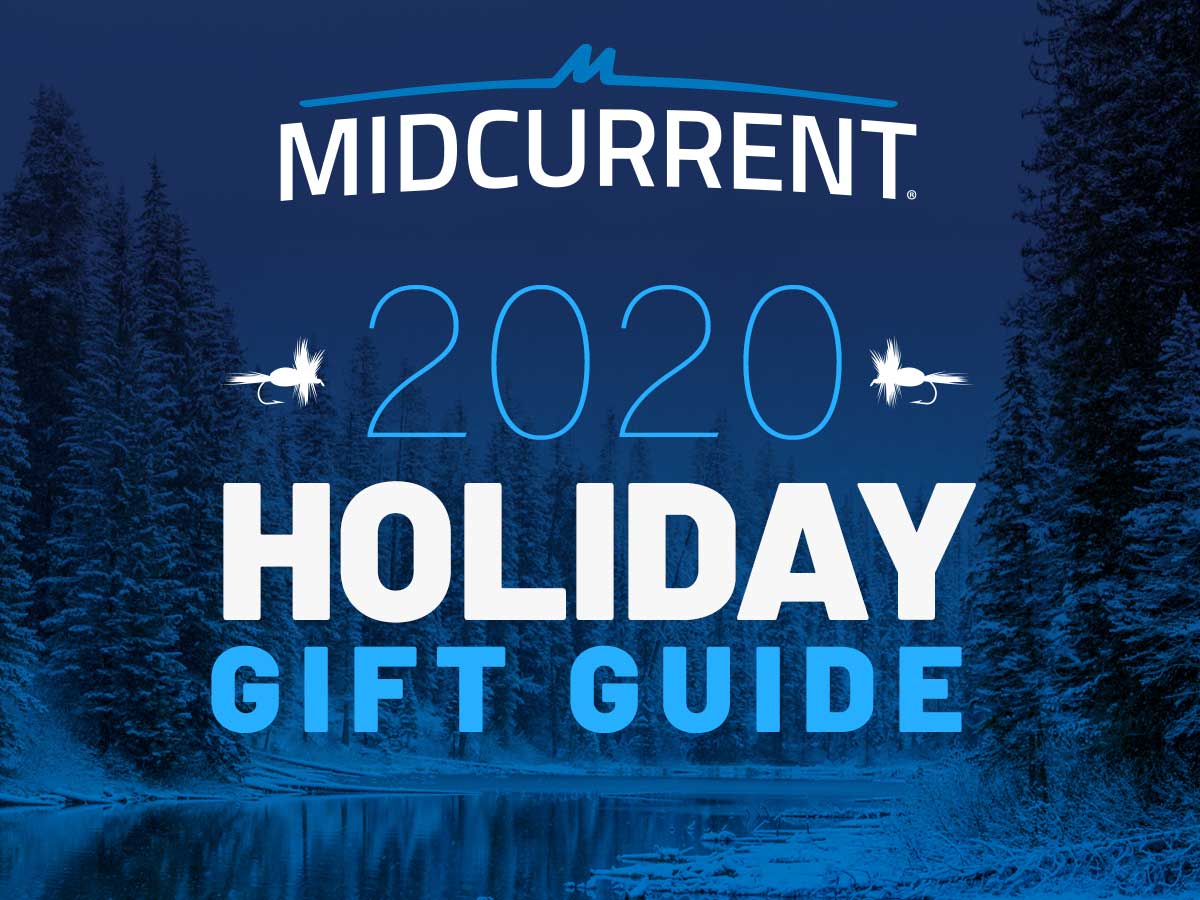 2020 HAS BEEN, if nothing else, memorable.  For one, I know I and countless others have had more time to go fishing, and more time to spend with family. Yet somehow this year is almost over, and the holidays are right around the corner. Whether you're shopping for yourself or you need something for a significant other, you've come to the right place. The 2020 MidCurrent Holiday Gift Guide has something for everyone, at all price points.
The entire team here pitched in to help make this a unique and useful guide. From books to headlamps, I guarantee even the angler who thinks they have it all will need something off this list.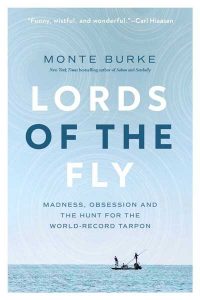 In his new book "Lords of the Fly: Madness, Obsession, and the Hunt for the World Record Tarpon" Monte Burke has crafted a rip-roaring tale of guides and anglers who turned the hunt for tarpon world records into strange and epic adventures. Burke is a fantastic writer whose pacing will make you feel you are on the chase with the rest of this odd, talented and manic crew of real-life characters. Buy one for yourself and one for any friend who wants to immerse themselves in saltwater fly fishing lore. (Review by Marshall Cutchin)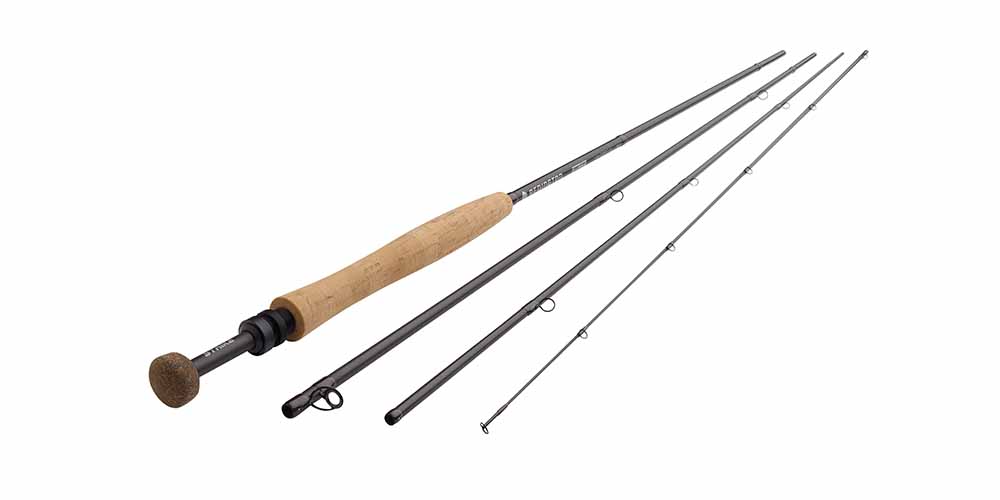 The new STRIKE rod was built for one reason, putting more fish in the net. Specifically designed for European-style nymphing, the STRIKE features an extra-sensitive tip and an elongated handle that allows you to find the perfect balance point no matter what reel you choose. No extra pieces to buy or lose, no adding weight which can increase angler fatigue – the STRIKE is just a lightweight, intuitive design that puts more fish in the net every time. Enjoy out fishing your buddies.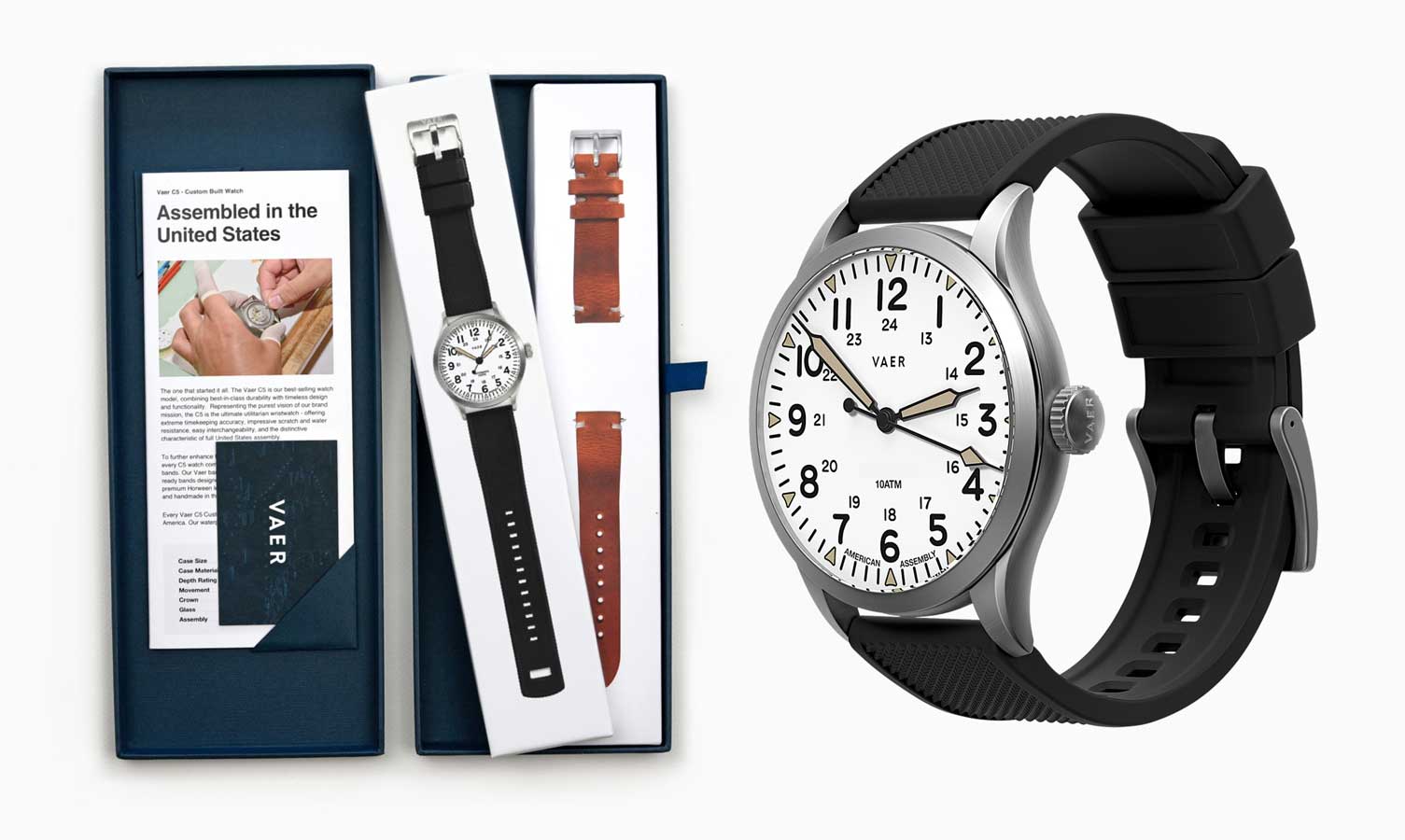 An Everyday Essential – Starting at $199, the USA-assembled Vaer C5 Field White blends a 1960s era military dial design with a slim and elegantly finished 316L steel case. Featuring an American quartz movement, guaranteed waterproof warranty and your choice of two interchangeable straps, this timeless 10ATM wristwatch is equally suited for a weekend in the field or dressed up for more formal occasions.

The Drifter from Moonshine Rods is a paradox. It's a fly rod with quality materials, timeless construction, modern technology—and a price tag that won't stop your heart. Every classically styled rod features anodized copper hardware, a burl wood reel seat, AAA-grade cork handle, hard-canvas tube, and extra rod tip. But, most importantly, the medium action and effortless castability make for a complete package you'll bring back to the water time and again.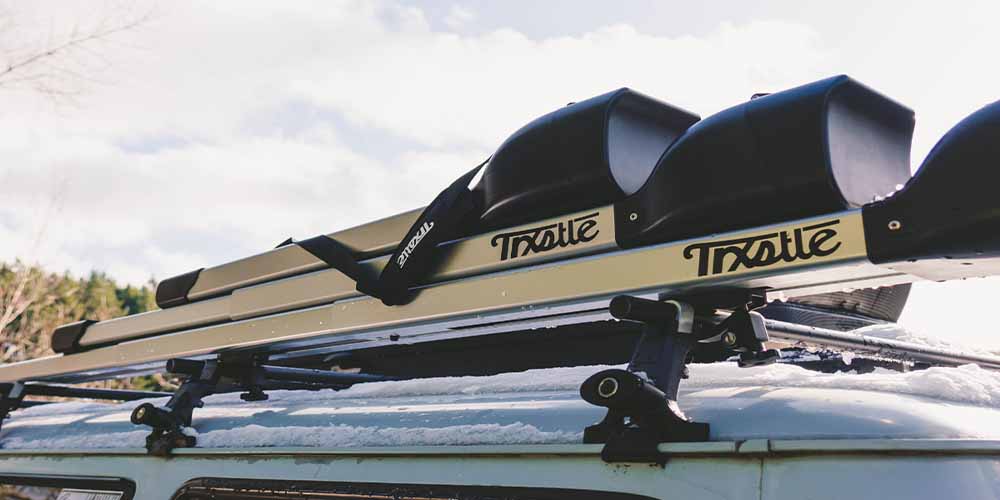 The Trxstle CRC System provides secure and convenient storage for your fully rigged fly rods with unsurpassed gear protection. Leave your gear on your vehicle full time in the extended 10′ mode, or quickly take the CRC System down and telescope it into its 44″ carry mode. Equipped with suspended rod liners, reel padding, locking attachment to your vehicle, and a reel-up design – this is not your average rod carrier!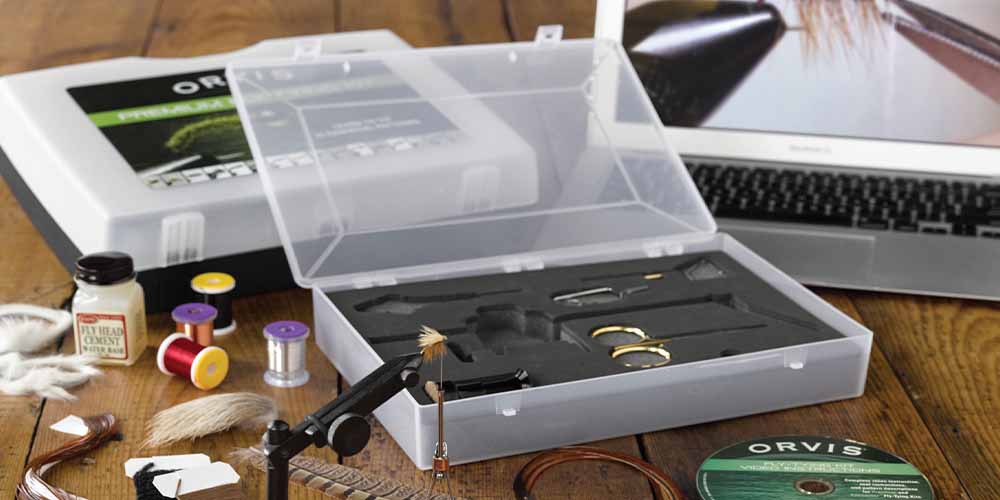 Orvis's well-appointed Premium Fly-Tying Kit includes the tools and materials to tie 160 flies, plus video instructions that'll help them turn out perfect results, every time. And the kit is $50 off until December 28! You'll have materials to tie 16 different patterns, and 10 of each of those patterns plus a complete toolset. If you've always wanted to help someone get started in fly tying, this kit is a great place to start. *Holiday offer valid 11/20-12/28/2020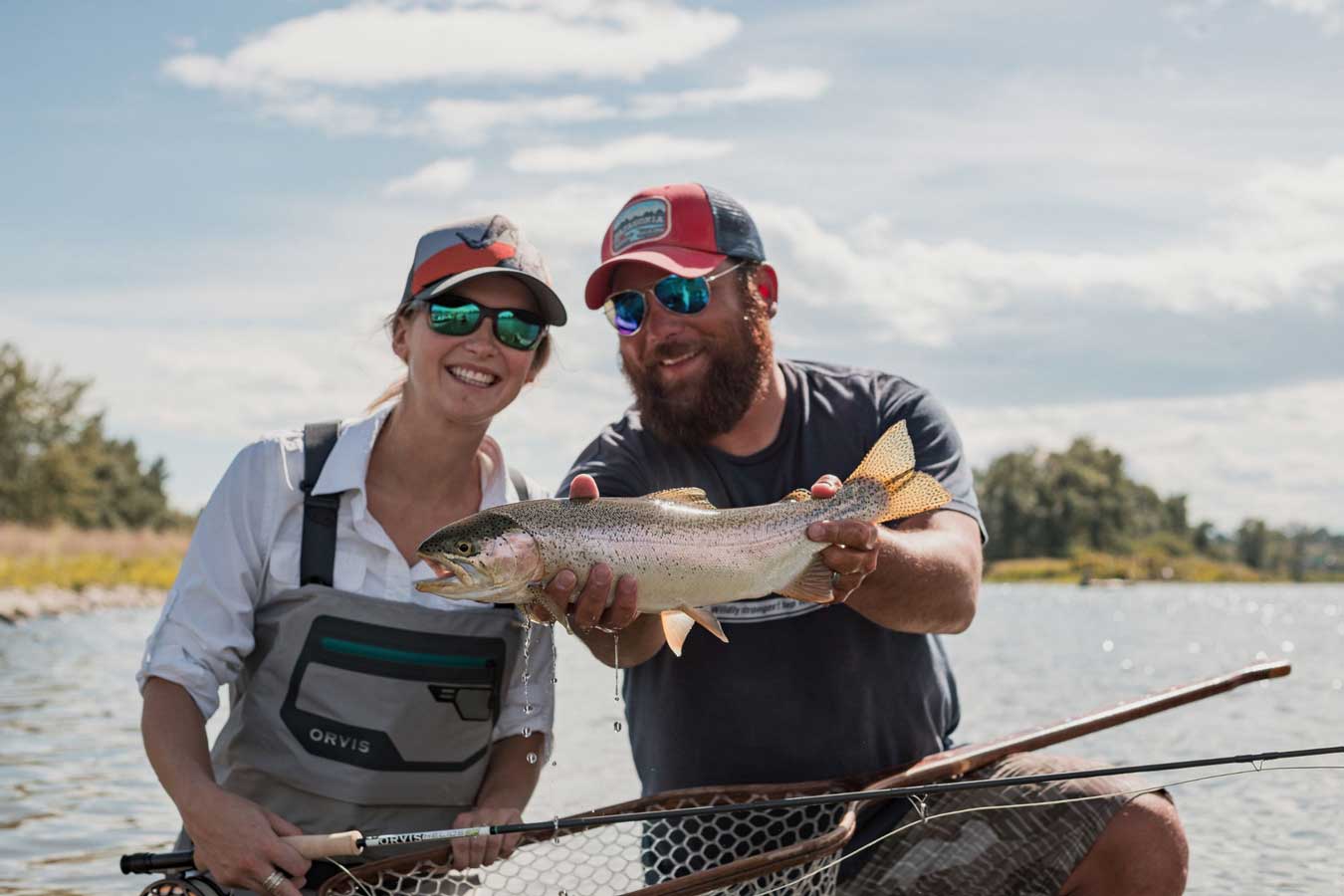 Thinking of giving someone an unforgettable experience that lasts a lifetime?  Combining the best of all worlds in these comprehensive schools, Orvis's professional instructors teach and refine foundational skills then assist students as they take to some of the most iconic rivers in the U.S. with Orvis-Endorsed guides.
More widely known for the 3rd Hand Rod Holder, O'Pros Fly Fishing, a small company comprised of 3 bearded brothers, is now launching a new line of landing nets.  Made by family, fished with friends is the focus for the O'Pros Bros. Born and raised in Wisconsin, this is where they fish and hand assemble the products. Inspired by their roots in hockey and love for fishing, O'Pros meshed the two and created a new hockey stick handle net.  The nets have a custom hockey stick handle (carbon fiber composite), an aluminum net frame, a custom carrying bag that doubles as a reusable shipper, plus a lifetime warranty.  These nets are lightweight, durable, and look awesome!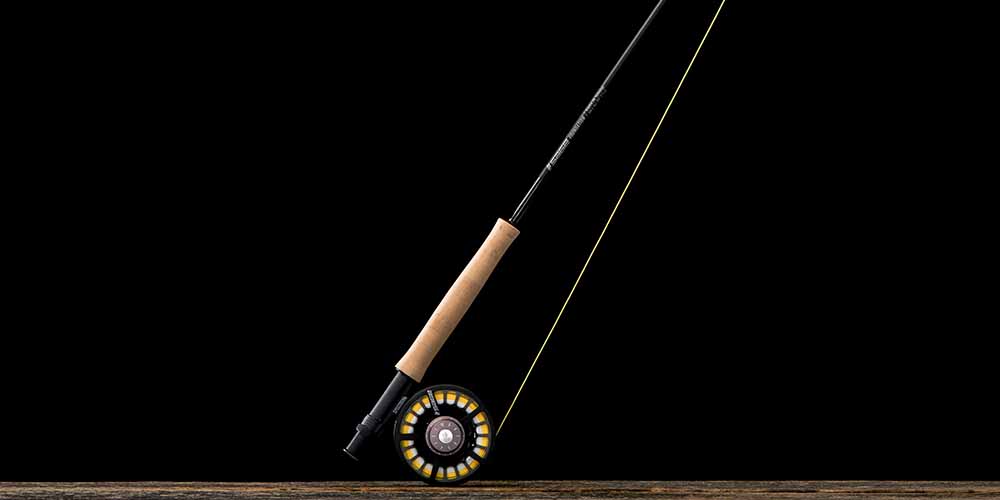 From trout on your local stream with the 490-4 to silver salmon in Alaska with the 890-4, the FOUNDATION series has the right model to get you on the water. It's equipped with a high-performance blank and fast action taper providing excellent casting power and effortless control. It's also the very foundation of what defines a Sage rod – performance – taking your game to another level. Whether you are a guide on the Madison or exploring your backyard waters, the FOUNDATION series delivers the signature Sage performance.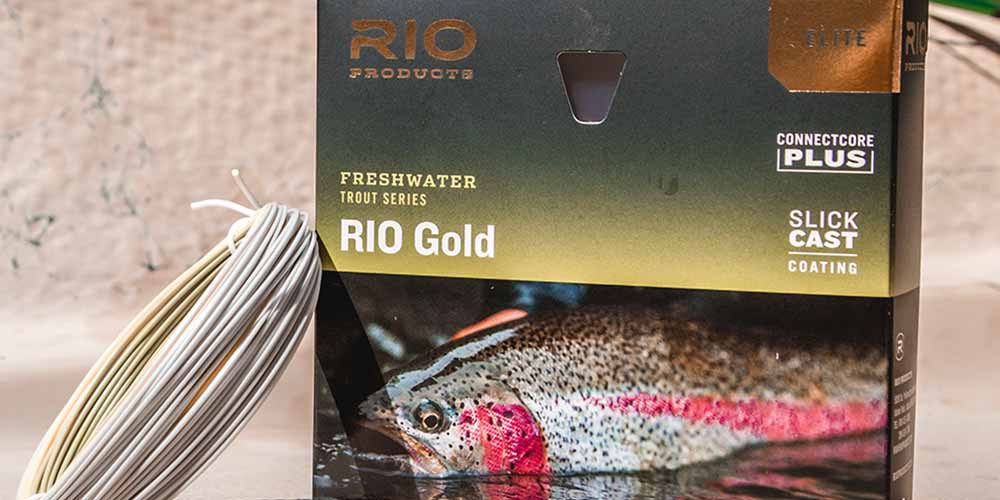 Is your family constantly asking you for gift ideas for the holidays? If so, and you are a trout angler, why not steer them to RIO's new flagship trout line, the Elite RIO Gold. The Elite RIO Gold is the ultimate all-around trout line, perfect for dry flies, nymph and indicator rigs, and streamers. Built on our low stretch ConnectCore Plus, and featuring SlickCast, this is one of  the slickest, most durable, highest performing trout lines in the world. Isn't it time you got one?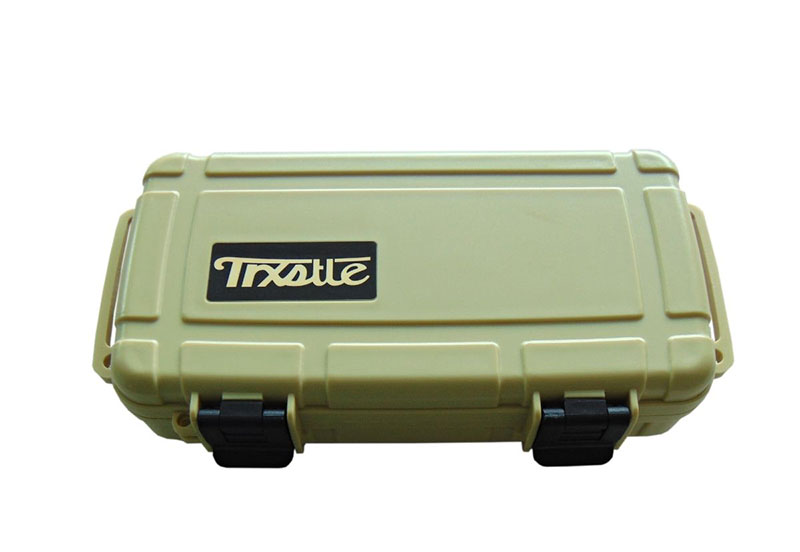 Trxstle's Big Water Case is a fully waterproof box featuring the industry's only dual strap attachment and raft frame mount integration for secure and convenient mounting in your raft or boat. The inside of the case has interchangeable and customizable fly foam and wallet inserts – allowing you to use this box as a waterproof phone case, travel wallet, fly box, tippet holder, etc. -or- use them all together in one box!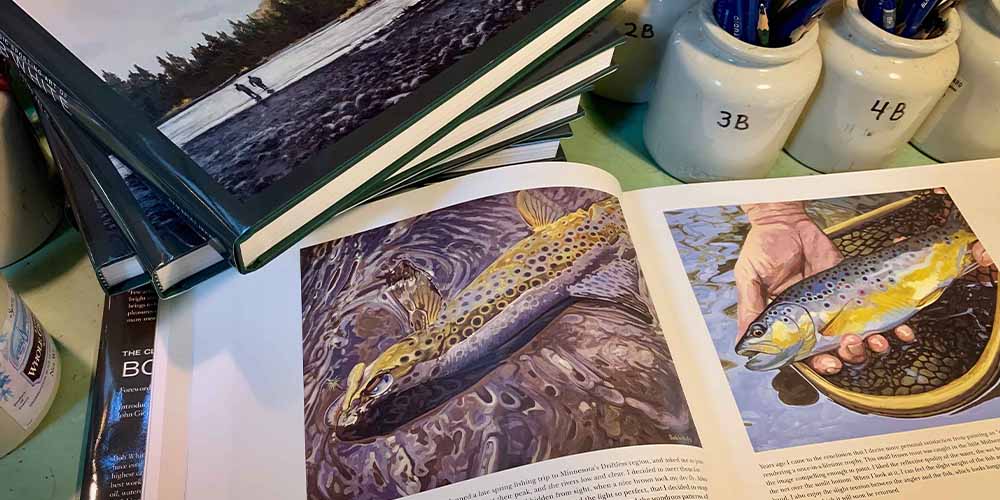 At 280 full-color pages featuring 246 annotated images, in addition to short essays and reflections on life, fishing, hunting, and painting, "The Classic Sporting Art of Bob White" has enough material to keep any sportsman or woman busy for a good long while. Of particular note are the sections where Bob walks the reader through how he composes a painting, and his painting process — with photos of each step. It's a personal insight into a master's work.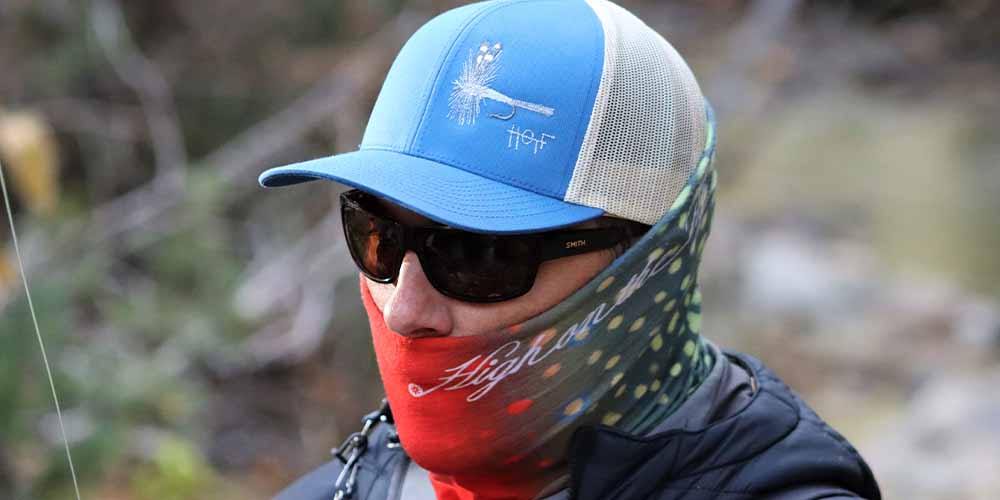 High on the Fly is a new company, launched by the husband-and-wife team of Hyrum and Stacey Weaver. Based out of Utah, they focus on "Premium Paraphernalia For the Fly Fishing Addict" per their website. While they also sell stickers, leggings, and other accessories, it's their hats and gaiters that I've really come to love. The hats and gaiters both feature proprietary artwork that stands out from the crowd of patch-style trucker hats. And, the gaiters double as a face mask, which is a must-have for everyone in 2020. So why not make yours a bit fishy?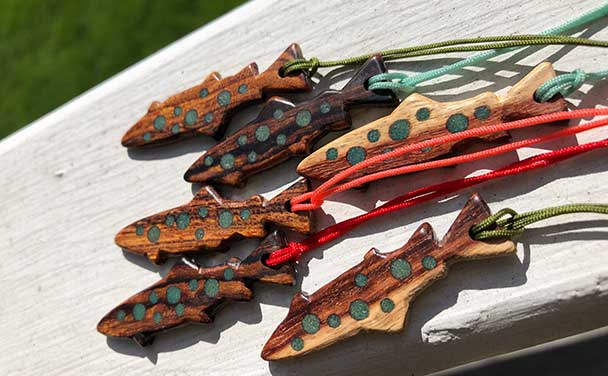 If you're looking for something truly unique, you'll be hard-pressed to find a gift more so than these Lucky Trout Necklaces. Handcrafted by Phil Seeley from solid wood, each necklace is "imperfect with intention." As a woodworker myself, I can vouch that Seeley's work is top-notch. This is the kind of necklace that will likely become an heirloom item over time.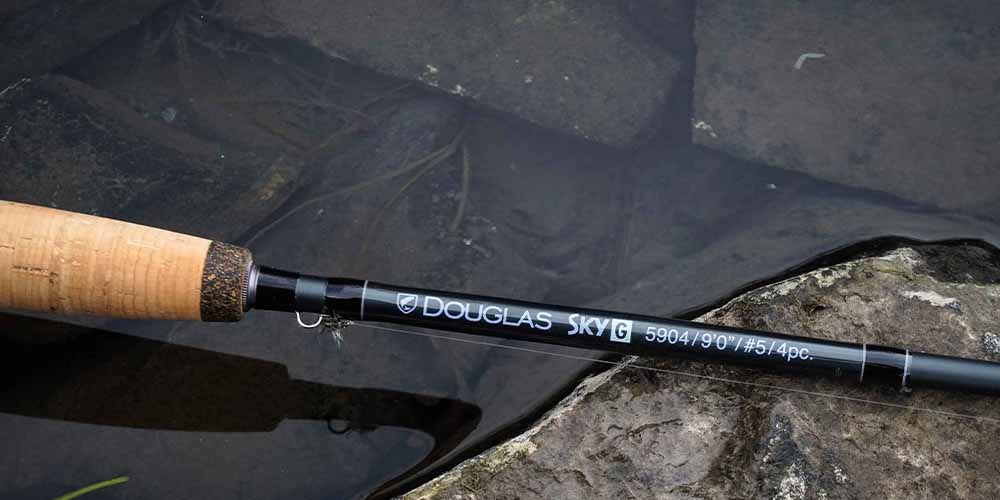 Douglas took the fly fishing world by surprise a year ago, winning the Yellowstone Angler 5-weight Shootout with their new Sky G. This is one of the few rods I've fished and haven't been able to find a true fault with. It's light, has no swing weight, dampens like a champ, and is effortless to cast. It's only available in an 8'6″ 4wt, a 9'4wt, 9'5wt, and 9'8wt at the moment, but Douglas will likely be adding new lengths and weights as they can. I firmly believe this rod is one that we'll look back on in 20 years in the same way we regard the Sage XP or the Winston IM6. The Sky G is that good.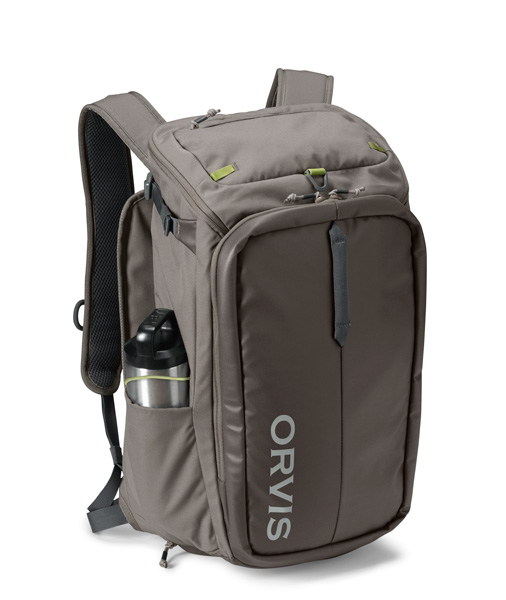 Of all the new gear Orvis debuted for their 2021 lineup, the Bug-Out Backpack looks the most intriguing. Of particular note is the rod tube pocket on the side, complete with a collapsible bottom that brings the top of the rod tube level with the top of the backpack. That means no more hitting the rod tube on low-hanging branches, or having it fall out and not notice until you're a few more miles down the trail. Orvis also added some great features to improve access to your net while on the water, and optimized storage options.  (Available Feb. 2021. See retailer website for pre-orders/additional info.)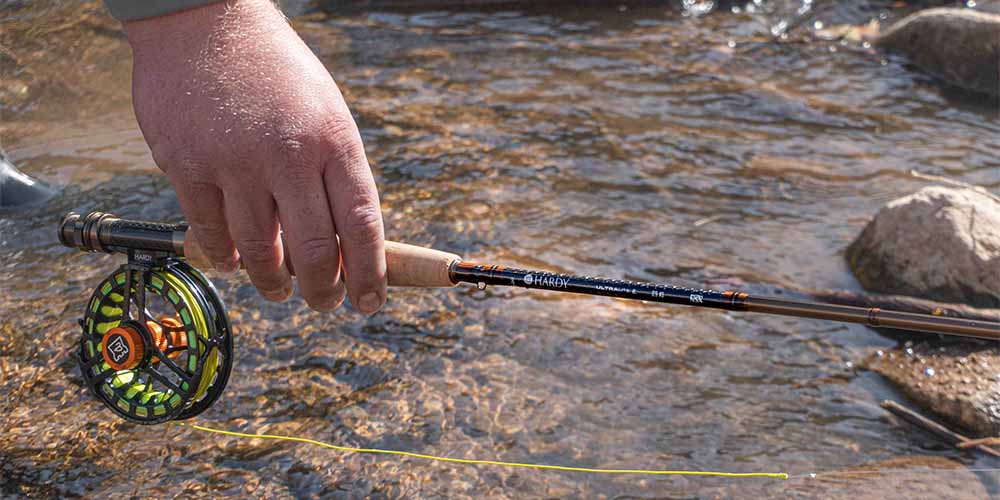 Hardy doesn't get a lot of marketing buzz on this side of the pond, for whatever reason. And it's a shame, because their rods are stellar. The Ultralite LL is their newest tight-line nymphing rod, but it's more than just a good nymph stick. The Ultralite LL excels at throwing dries, and even the 9'9″ 3wt version has enough power in the butt to turn big fish. It's an absolute pleasure to fish, and one of the prettiest rods I've ever laid my hands on. Hardy knocked this one out of the park.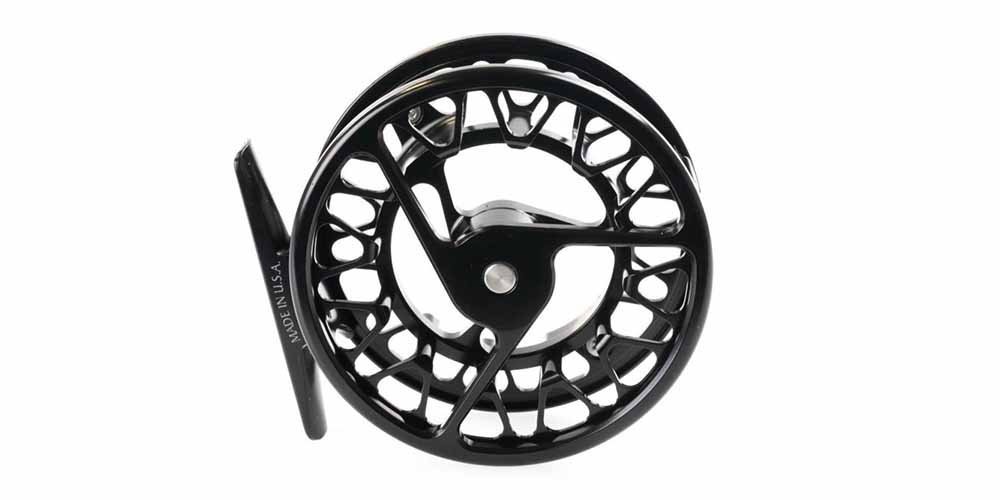 Trout reels are often little more than fancy line holders. But when you need them to do their job, you'll want one that performs as well as the Galvan Brookie. This little reel is compact, light, and built with a unique ball-bearing drag system that has almost no startup inertia. That means no stuttering runs ending in broken tippet and disappointment. Galvan puts a lot of obvious attention to detail in their reels, and the Brookie looks at home on rods old and new.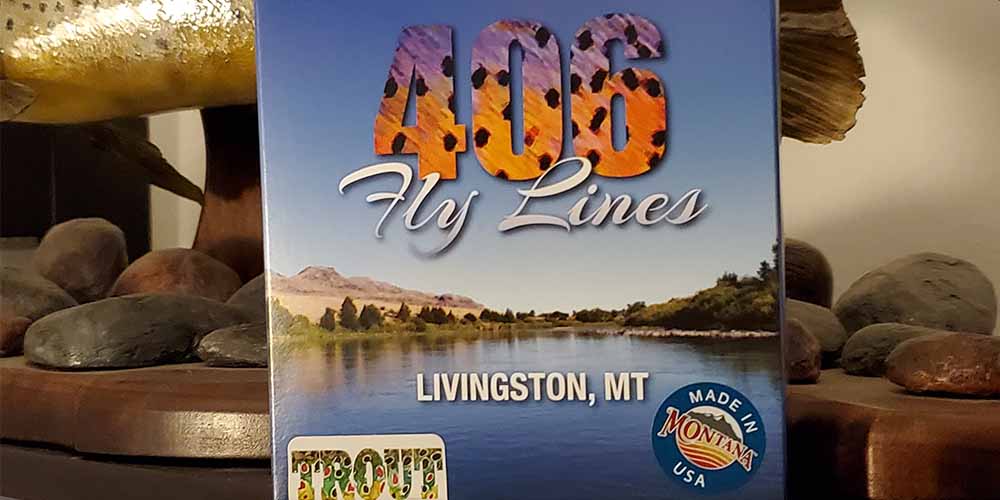 406 Fly Lines is a newer company out of Montana, and their goal is to build fly lines that better match the smoother, slower casting rods many of us are still fishing. With the surge of love for fiberglass, the need for line like 406's hasn't been more apparent. Priced competitively, the lines are durable (I've fished my 5wt DT on one of my own bamboo rods for the past few months, and it's held up well) and understated. There's no flashy color changes, no crazy tapers or weight distribution. Just a solid line that really makes slower to medium-fast rods sing.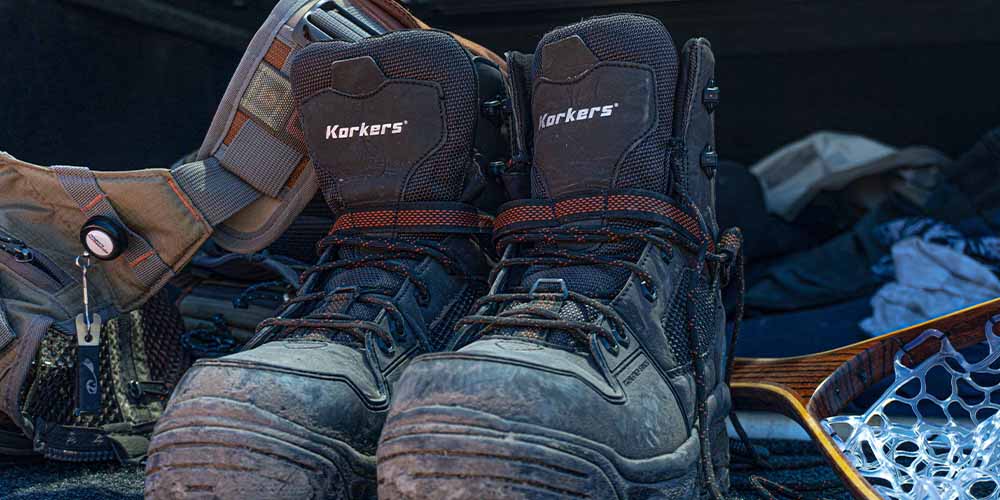 Korkers consistently puts out stellar products, but the Terror Ridge boots are almost in a class of their own. Except for the Devil's Canyon boot, I haven't worn and fished a pair of boots from Korkers that I like as much as the Terror Ridge. They're light, built for hiking, and have a great heel-lock system that ensures your feet aren't slipping around in the boots, regardless of the terrain you're tackling.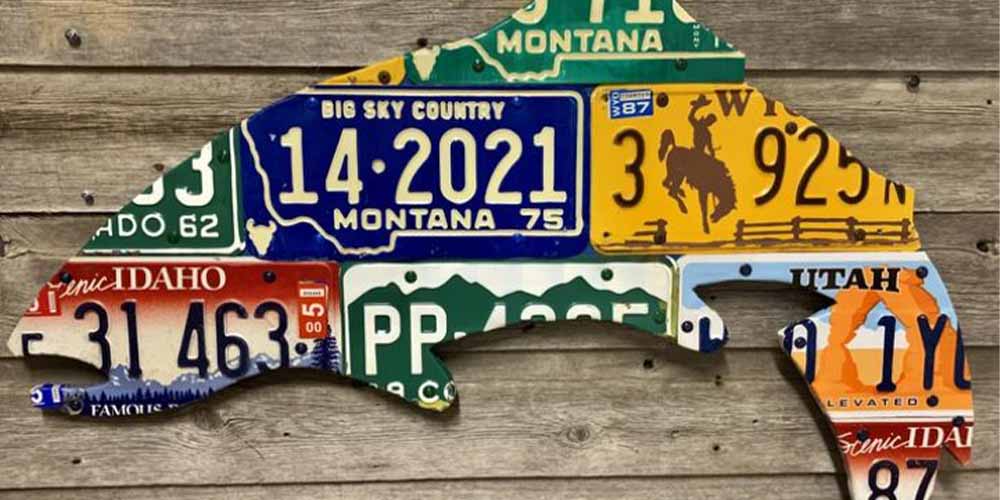 This is art that's a fit for just about any house. Cody Richardson takes old license plates, attaches them together, and then cuts the entire assembly in the shape of a variety of fish species. The resulting art is the embodiment of our innate love of traveling, and of the fish we travel so far to chase. Cody's work is fantastic, and if you're looking for some artwork to finish off a fishing den, this is likely the ticket.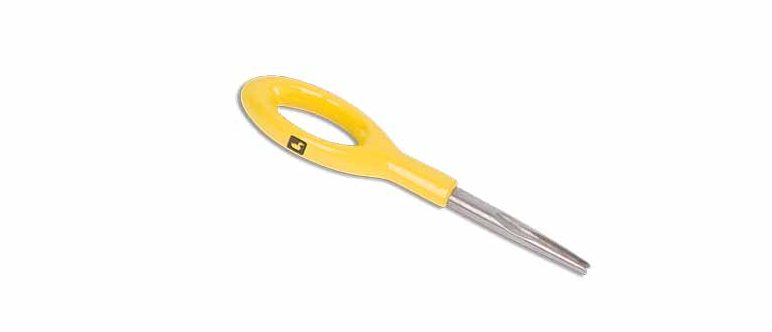 This is a perfect stocking-stuffer for yourself or that special angler in your life. I don't know anyone who couldn't use a new nail knot tool, and this one from Loon is fantastic. It has a nice, big, ergonomic handle that ensures I don't drop it when doing a streamside nail knot in a blizzard. Plus, it's cheap, ships quickly, and works as intended. Sometimes, the simpler a tool is, the better.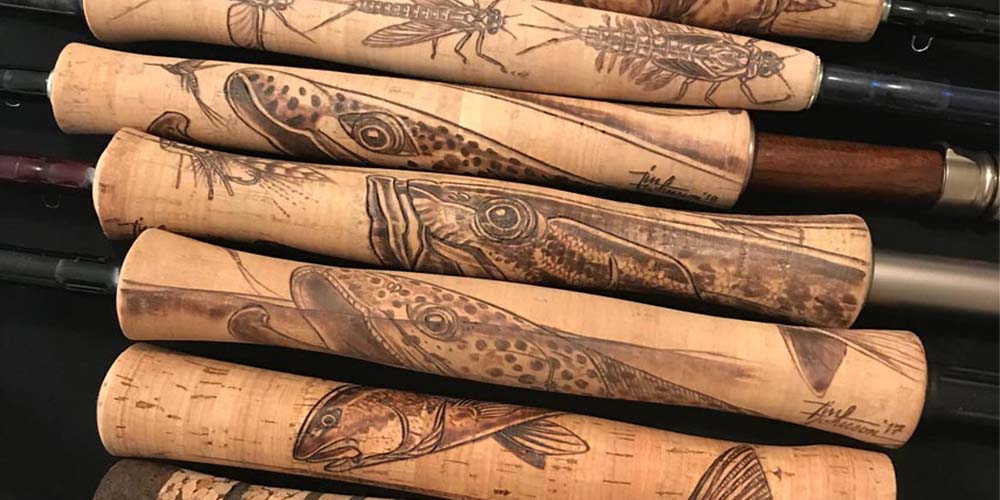 Tim Johnson is one of the best artists in fly fishing right now. And while I love his paintings and hand-painted silk ties, it's his "Timmy Grip" that's taken the industry by storm. Using a wood burner, Tim delicately draws fish on cork rod handles to create a one-of-a-kind experience. Tim even goes so far as to burn entire fishing scenes onto a grip, and they've become so popular that Orvis did a limited-edition run of their H3 rods featuring these Timmy Grips.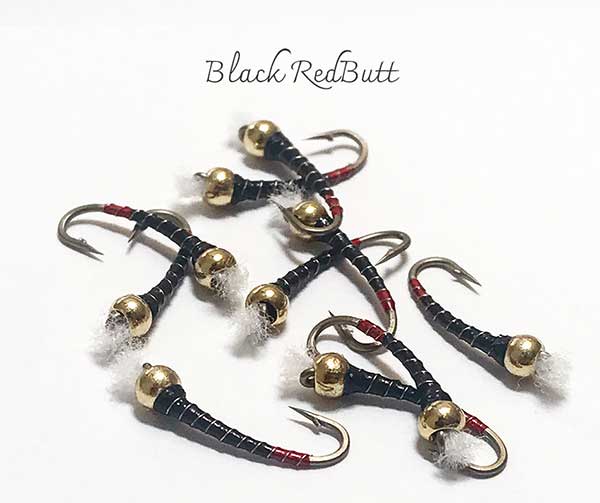 Scott Hetzer started the Eclipse Fly Company a few years back, and he's the lead tier there. Most of the patterns you'll find for sale by Eclipse are the ones that Scott used while guiding in Virginia, so these aren't just good-looking flies – they're guide-approved.  Meanwhile Sean Chahley ties a wide variety of proven patterns as well as some unique flies that have now become secret weapons and day-savers for happy customers all over the world.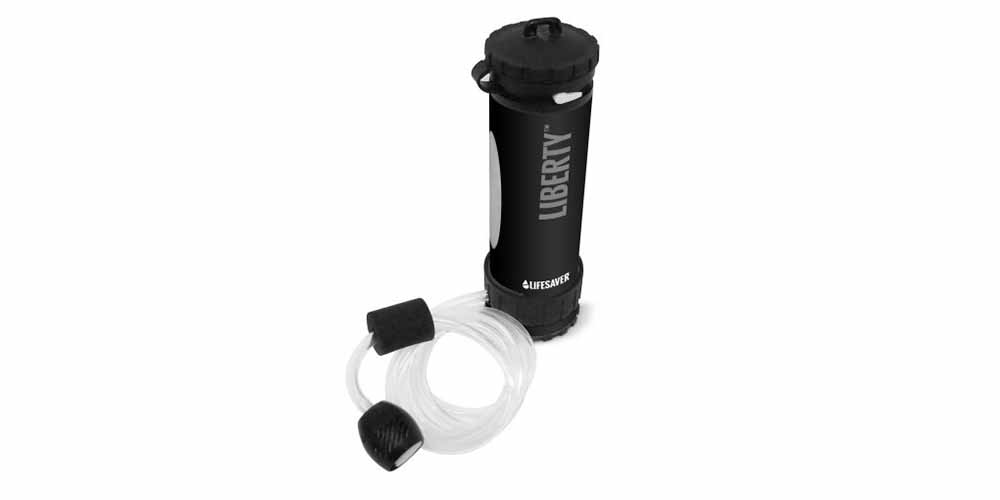 I spend a ton of time in the backcountry chasing trout, and I know I'm not the only angler doing this. And I'm not the first, nor will I be the last, angler to get giardia from a supposedly good spring. That's why the Lifesaver Liberty makes our list. Currently, it's the only portable water filter bottle with an inline pump included. That means you have all the benefits of a light, portable water bottle with the added safety that a water purification pump provides.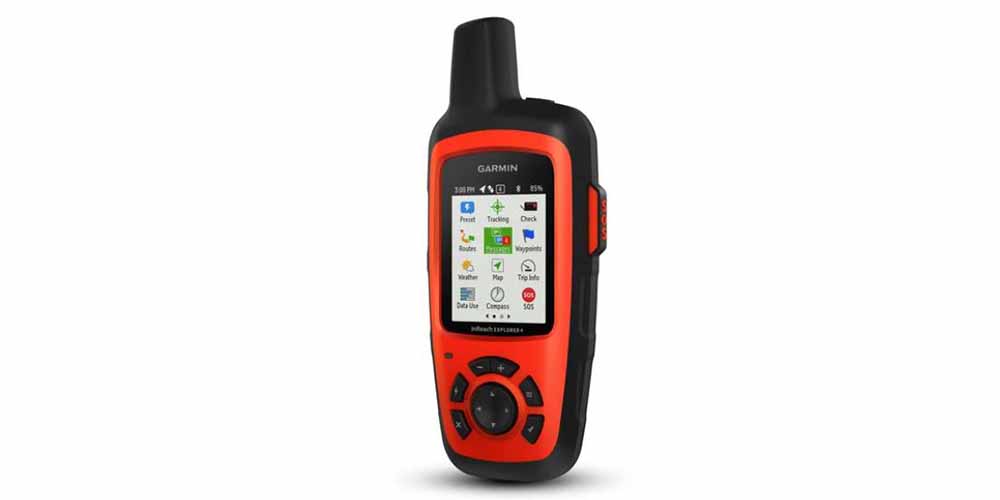 Rounding out this gift guide is what has, for me, become an indispensable piece of equipment. The Garmin InReach Explorer+ is one of the best GPS units available right now, and it comes equipped with incredibly detailed maps of North America. Every stream, creek, or river is ripe for examining, and you can do so via the Garmin app on your phone. The real prize, though, is the ability of the InReach+ to send and receive text messages virtually anywhere. For those anglers who spend days at a time well away from civilization, there's great comfort that comes from knowing you can always call for help, should anything bad happen.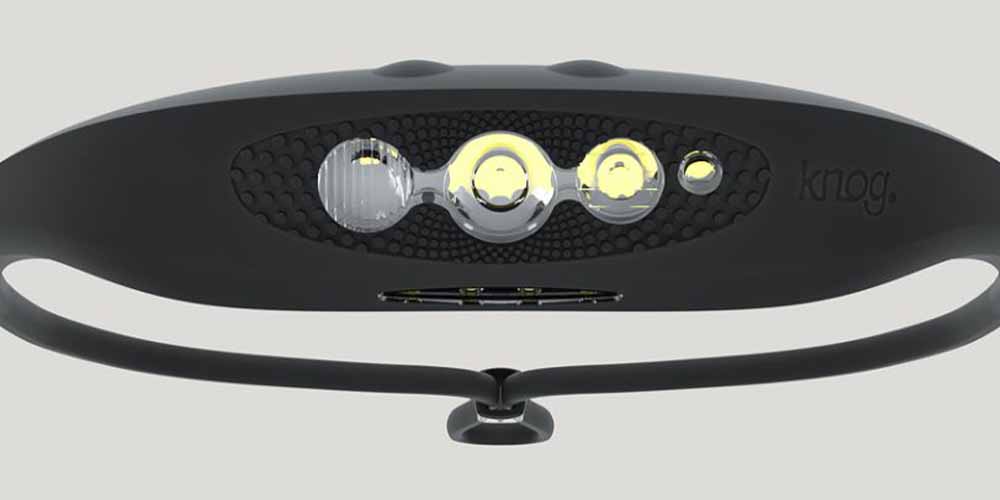 I go through headlamps like most folks go through sunglasses. I'm always losing them, breaking them, or they just wear out from a ton of use. So far, the Knog Bibly Headlamp looks to alleviate all of those problems. It's made from a form-fitting silicone that's a lot more comfortable than standard nylon head straps. It produces 400 lumens of light for up to 5 hours on a full charge, and yes – it has a rechargeable battery.