MidCurrent 2023 Holiday Fly Fishing Gift Guide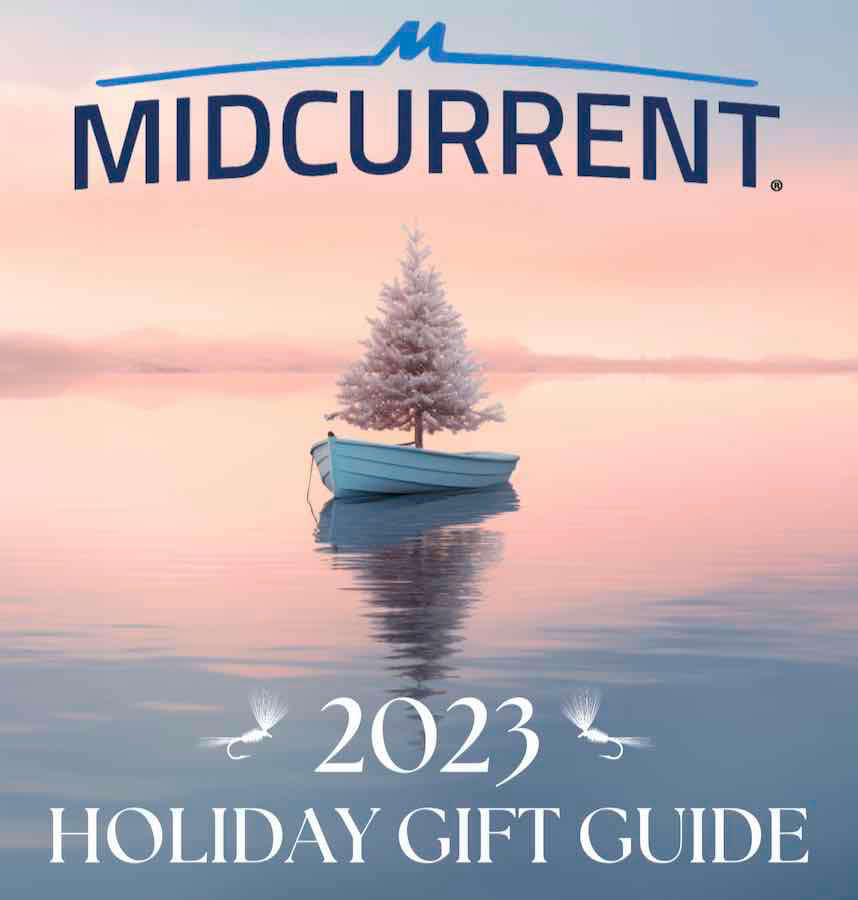 It's been a fun year for gear junkies, with some truly interesting pieces hitting the market. Even if you're one of the few fly anglers who manages to exert some self-control and not buy too much new gear (I certainly don't fall into that category), you've probably noticed some of the new products hitting the market.
The 2023 MidCurrent Holiday Gift Guide features plenty of these new products, alongside some stalwart items that are sure to make a great gift either for yourself, or the fly angler in your life.
The Sage Foundation is one of the best entry-level rods the company has ever built, and the Foundation Outfit offers even more value and performance. The rod itself is an effective, sensitive tool that can handle just about any task thrown its way. The included Spectrum C reel has an impressive drag that's effective on everything from trout to bonefish, and the cast aluminum construction is durable without being too heavy. The included RIO Gold fly line coaxes the best performance from the Foundation, making this a truly impressive outfit for beginners or expert anglers alike.
From the manufacturer: "Equipped with a high-performance blank (Graphite IIIe), the FOUNDATION has a fast action providing excellent casting power and effortless control. It's the very foundation of what defines a Sage rod—performance—taking your game to another level. Whether you are a guide on the Madison or exploring your backyard waters, the FOUNDATION series delivers the signature Sage feel. For over 35 years we've built performance rods one at a time on Bainbridge Island, WA. The same 27 sets of skilled hands that craft all Sage rods construct the FOUNDATION. The FOUNDATION Outfit includes: FOUNDATION Rod, SPECTRUM C Reel, RIO Gold Fly Line, Backing, Leader, and Travel Case."
Grundéns is one of the most trusted names in fishing, especially the commercial space. When they came out with fly fishing waders, most of us gear nuts were excited to see them. I've absolutely loved my Grundéns Boundary Zip Stockingfoot Waders for a variety of reasons, but primarily because of how comfortable they are. These waders don't feel "swampy" the way some GORE-TEX products can. It's clear that Grundéns put a lot of thought into designing these waders, as they work effortlessly to move with you while on the water. The shoulder straps are comfortable and don't tend to tangle up the way traditional shoulder straps do – yet another testament to Grundéns' dedication to the details on this wader. I fully expect these to become as popular as other brands on trout rivers across the country.
From the manufacturer: "Our Boundary Zip Stockingfoot Wader is engineered with GORE-TEX Pro Wader Laminate to provide unparalleled freedom of movement both in and out the water. We rethought how a wader should be built: by removing seams in the usual high wear areas; by taking inspiration from how a climbing harness is built to create the most comfortable suspender system on the market; and by including a dual density neoprene stockingfoot that is constructed with titanium-coated layers that reflect body heat back to your feet. Paired with our Bankside Wading Boot—which offers a waterproof Nubuck leather upper & superior in-river traction—these products function as a system to improve performance and river feel that is blended with durability & toughness the Grundéns brand is built on."
Rooftop rod racks are almost a must-have in any fly fishing town, and few products are better than Riversmith's River Quiver. Riversmith wasn't the first to market with the rod rack, but they've since grabbed a large share of it thanks to their dedication to quality and detail. Available in a two-or four-rod configuration and a variety of rooftop mounting options, the River Quiver is long enough to store rods up to 10'4″ feet long, with a longer Euro-specific model available for rods up to 11'4″ feet long.
As a special for MidCurrent readers, you can use the coupon code Midcurrent20 to receive 20% off on all River Quiver orders from November 4 to December 15, 2023. For free shipping during this time, use  coupon code FREESHIP (coupon codes can be combined at checkout for free shipping to the Lower 48 states).
From the manufacturer: "Riversmith's River Quiver is considered by many professional anglers to be the best fly rod roof rack on the market. The River Quiver sports superior functionality and strength in all its details and at the same time conceals its technological superiority within a sophisticated exterior design.
'Whether your favorite saltwater fly rods are 4pc, 2pc, or 1pc, transporting these longer rods rigged and ready to fish, usually is a challenge,' said Captain Bruce Chard, a Professional Fly Fishing Guide operating in Florida. 'The River Quivers allows me to easily and safely travel/transport a full arsenal of rigged setups ready to fish.'
The River Quiver is designed for cars and trucks of all shapes and sizes. It has the most secure rear entry molded reel box fly rod holder available—able to withstand shock, wind, and impact loads."
I've been wearing a lot of Free Fly apparel lately, but their new Bamboo Lightweight Fleece Hoodie might just be my favorite piece from this company. Built to be incredibly soft, it features a brushed fleece interior that feels more like cashmere. It has plenty of flex to move with you, and it's light enough that it's become a go-to for me while traveling. Bamboo-based fabrics are naturally soft and UV blocking, in addition to being naturally odor-resistant.
If tenkara is your thing—or if you're just curious about this style of fly fishing—you'll want to look at the Hane from Tenkara USA. Coming in at just under 15 inches when collapsed, it expands to 10'10", making it an ideal all-around tenkara rod. It'll fit in just about any day pack or even on the side of a mountain bike. It only weighs 3.5 ounces, which is pretty remarkable. It also doesn't feature a cork handle like many tenkara rods do, making the Hane stand out from the pack. Tenkara USA opted for a white blank on this rod to help reduce its visibility to fish.
From the manufacturer: "The Tenkara USA Hane is perfect for backpacking, hiking, and any outdoor adventure. At 3.6oz and measuring just under 15in when collapsed, the Hane fits nicely inside any small bag, but extends to 10ft 10in when in use. Striking the perfect balance between sensitivity and strength, this compact adventure rod also uses it white pearl color to blend in with open skies above. To embrace the legacy of America's first and oldest producer of high-quality tenkara gear and knowledge, pair it with the starter kit or Tenkara the book for a beautiful gift."
If you're a fan of history, you might notice that the VAER C5 Tactical Field Watch took some inspiration from the legendary WWII A-11 field watch. The VAER offering moves beyond that old watch, though, and offers buyers a unique opportunity to truly customize their own C5 Tactical Field Watch. You can choose from a wide variety of bands, and each C5 comes with a second strap. The C5 is nice enough to pair with formal attire, but rugged enough to handle any of your adventures out on the water. The C5 also has a solar-powered option, if you want to go that route.
From the manufacturer: "Inspired by the iconic WWII A-11 field watch, our bestselling C5 Tactical Field combines historical aesthetics with our best-in-class specs. A powerful solar movement provides perpetual timekeeping without the need for battery changes. In addition, the Tactical Field boasts a waterproof warranty, sapphire crystal, quick-change straps, and USA assembly. This 40mm wrist watch is the perfect ocean-ready tool for just about anyone on your list. The C5 Tactical starts at $299 ($369 with Black PVD Bracelet)."
The Redington Wrangler Kit is one of the best rod-and-reel combos I've ever used. I spent some serious time with this rod early in 2023, and I was surprised at its combination of power and touch in close. In a 5-weight model, it's truly a do-it-all trout rod capable of handling everything from streamers to small dry flies. But the Wrangler Kit isn't just limited to trout-friendly configurations. It's available as a 4, 6, 7, and 8-weight rod, with each weight geared towards a specific species. Redington also builds a Wrangler 8-weight that's ready for chasing fish in saltwater, too. So, regardless of what you're chasing, there's a Wrangler Kit ready to help you put that fish in the net.
From the manufacturer: "There's always one more way to throw a fly, and that's your way. Redington's all-new Wrangler Kit comes equipped to kick start your fly fishing journey. Rope and lasso your way to fly fishing success no matter the target. From roaming your local rivers and creeks for trout, puttin' a bamboozle on backyard panfish, to claiming wild salmon on the Alaskan frontier—the Wrangler brings the fish fighting fun. Each size of rod is designed to target a specific application or species to take the hassle out of trying to piece together the right kit."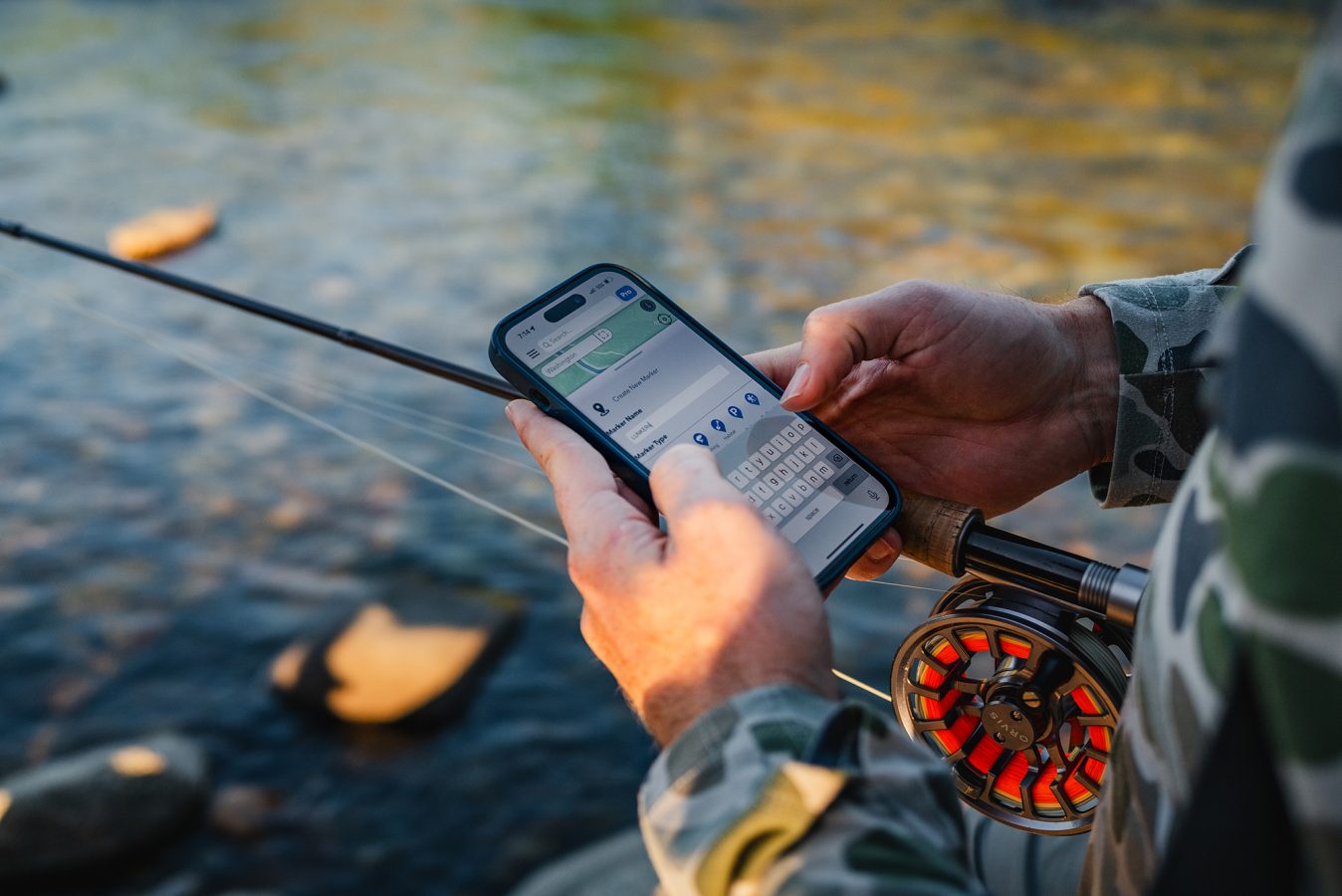 Would your fly fishing experience change if you could see river flows, access points, and boat ramps all in one location? TroutRoutes is banking on that being the case, with their app aiming to offer the enterprising angler all the information they need to plan trips and access new water. The TroutRoutes App has every state in the Lower 48 mapped, which means you'll be able to pull up access information for any fishery you might travel to. You'll find not only access points but land ownership, as well as boat ramps, fly shop locations, and water flow data. TroutRoutes takes all the data that's currently available online for many fisheries and aggregates it into a single app so you can research new fisheries with ease.
From the manufacturer: "TroutRoutes is the most comprehensive mapping app for trout anglers. A powerful resource for navigating, researching, and exploring trout streams, TroutRoutes is a must-have for every trout enthusiast. Explore trout water with custom tools like our River Miles calculator, check live stream flows with USGS gage integration, and fish confidently with offline maps. We bring the best data, curated here in the US, into a private platform so you can focus on where to lay down your next cast. Download today or gift a TroutRoutes membership this holiday and start exploring!"
The Riversmith Swiftcast Raft Rod Holder is designed to be a universal fit on any standard raft frame. No matter how tricked out or customized your fly fishing raft is, the Swiftcast should fit just fine, giving you another layer of functionality. In addition to solving rod storage problems in fly fishing rafts, the Swiftcast also features a unique bottomless reel box to allow water to drain from your reel and fly line. As with any Riversmith product, the production quality of the Swiftcast is high enough to endure even the roughest of fly fishing trips.
As a special for MidCurrent readers, use the coupon code Midcurrent35 for 35% off on Swiftcast orders from November 4 to December 15, 2023. For free shipping during this time, use  coupon code FREESHIP (coupon codes can be combined at checkout for free shipping to the Lower 48 states).
From the manufacturer: "The Riversmith Swiftcast is an innovative, universal rod holder that can be mounted onto any standard raft frame or raft size. In addition to solving the problem of fly rod storage on float trips, the Swiftcast design has many other unique features.
'The Swiftcast is extremely durable and easy to use and install,' said Mike Pogoda, a Professional Fly Fishing Guide operating in Montana. 'I've used other rod holders that seem to always catch somewhere when sliding rods in. The Swiftcast is very streamlined and doesn't have any catch points when sliding rods in and out. It's very secure if you are running any whitewater and super easy to assemble and is great for a number of configurations on my raft.'
The Swiftcast boasts universal mounting options that accommodate almost all raft sizes and oar tower configurations."
I've had the chance to use Skwala's Fusion Snap Shirt for a while now, and I've been nothing but impressed. It was my only outer layer on a cold, rainy afternoon in October on the Firehole, and I was plenty warm while fishing. This isn't your standard bulky button-up insulated shirt. It fits more like a light jacket, but it's stuffed with Skwala's 3DEFX+ insulation (which is warmer and lighter than PrimaLoft) and it features Skwala's usual articulated sleeves. This gives you a wider range of motion while wearing the Fusion Snap Shirt, creating a much more enjoyable experience while on the water.
Quality tying tools can dramatically improve your fly tying experience. That fact is what guided the folks over at Ventures Fly Co to produce their All-Rounder Tool Kit. This fly tying tool kit features hackle pliers, scissors, a ceramic bobbin holder, hair stacker, bobbin threader, whip finisher, and bodkin—all for $60. The scissors are made from tungsten, which should outlast other tying scissors on the market. You'll also get a link to their online beginner fly tying masterclass, if you're a new tyer who wants to learn the ropes.
Does every angler need a relatively expensive net? For a long while, I didn't think so. But I've come to rely on the Fishpond Nomad Emerger Net more than I ever thought I would. It's a light, versatile net that's perfect for my style of fishing here in the Rockies, and I reckon it'll work for most trout anglers across the country. First off, it's incredibly light with a frame built from carbon fiber and fiberglass. It'll float if you drop it in the river, and I've used it to net fish up to 24 inches without a problem. It easily hangs off the back of my chest pack or waders without getting in the way. After years of dealing with cheap nets, I've been nothing but pleased with how the Nomad Emerger has performed.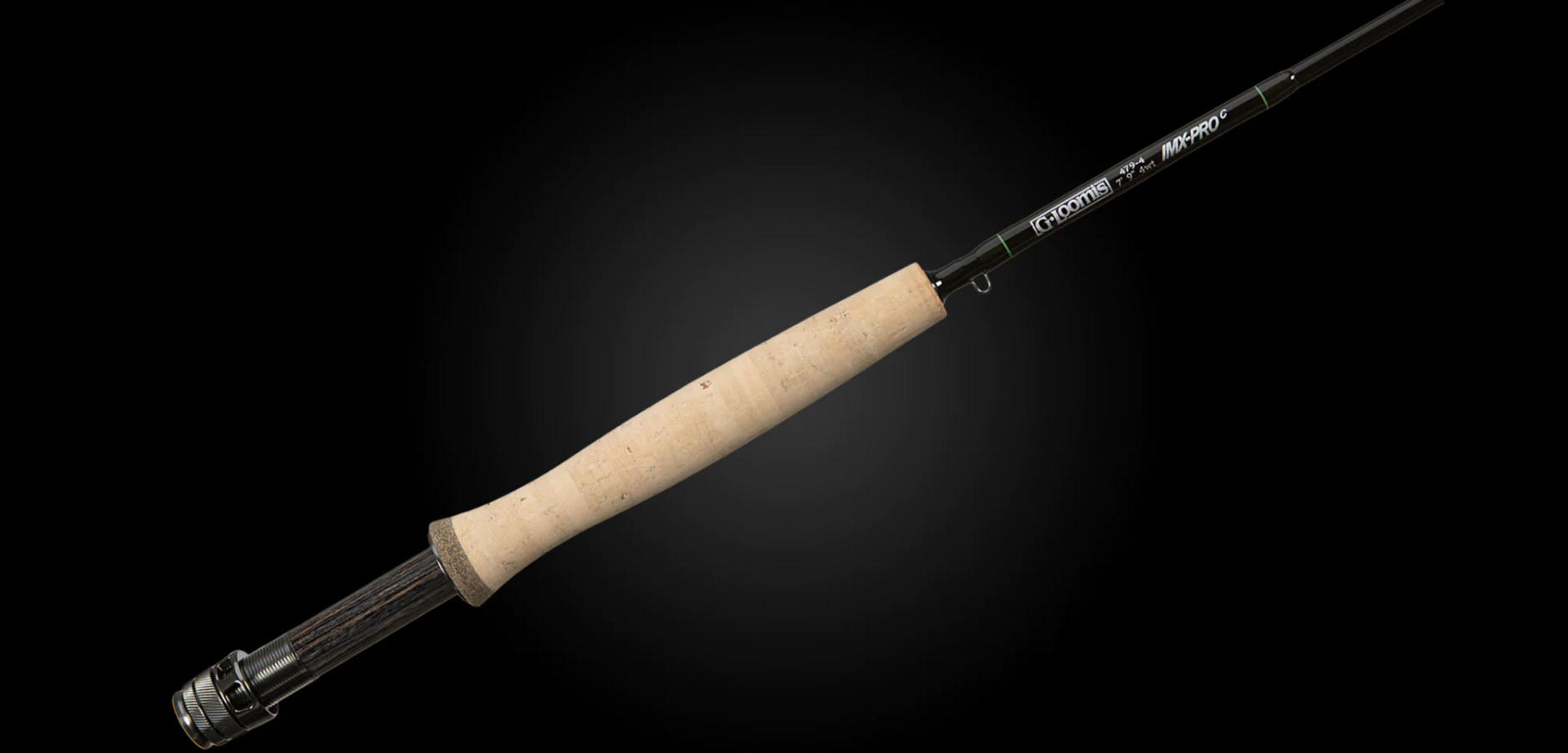 I'm a big fan of Loomis fly rods, and the IMX-PRO Creek feels like it was built specifically for my local fisheries.  All IMX-PRO Creek rods are 7'9″ in length, and you can buy them in weights 2, 3, or 4. That 7'9″ length is perfect for small streams and smaller trout, but the 4-weight especially has enough backbone to handle a dry-dropper rig, or larger fish. The shorter length also lends itself well to packing this rod deep into the backcountry to chase those lesser-seen (and caught) fish.
A good pair of outdoor pants is worth its weight in gold, but finding a pair that don't look out-of-place in more formal environments is tough. Enter the Trailhead Pants from Coalatree. These are made from a durable ripstop nylon, and they're built to offer a true 360-degree range of motion. They'll stretch and move with you instead of inhibiting your movement. For fly anglers, these would make great pants for wet wading or wearing beneath waders.
I've used the Hardy Ultradisc Cassette Reel for a while now, and I've come to rely on it as a go-to reel for my 6-weights. The drag is infinitely adjustable and smooth—there's almost no startup inertia. The big draw here, though, is the cassette system. With three cassettes included (and you can always buy more from Hardy) you're essentially buying three reels for the price of one. I have mine spooled with one floating line and two sink-tip lines for streamer fishing. The convenience is hard to beat, and these reels look fantastic, too.