Artist Alexandre L'Heureux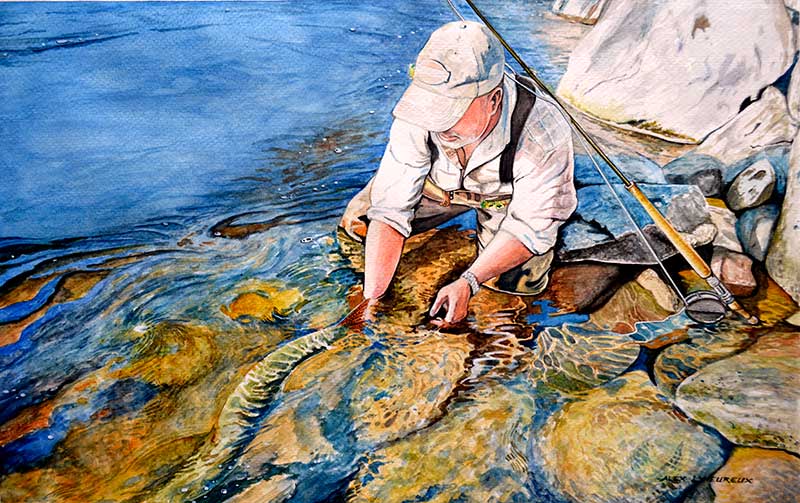 Alexandre L'Heureux was born in Repentigny Quebec in December of 1980. At the age of seven, he moved to Florida with his family to travel around the Caribbean on a sailboat. After four exciting years of traveling, his family moved back to Canada, this time to settle in his mother's home province of New Brunswick.
Alex developed a passion for drawing at a very young age, and his travels produced many exciting themes to choose from. Mostly self-taught, Alex practiced his love of art through many mediums including painting, sketching, and even carving. With a running scholarship to Lehigh University and the University of Michigan, Alex studied art and architecture for five years. He later moved to North Carolina to pursue his passion for running. In 2007, his career as an athlete came to an abrupt halt after a severe Achilles problem caused him to put away his racing shoes. Alex put away his pencils for a couple of years and returned to Canada to focused on a new career in law enforcement. Ironically enough, it took a medical setback for Alex to pick up the pencil again and in 2012 he began to display his art for the first time in his life.  Alex now lives with his wife and three kids in the Northern part of New Brunswick where he continues his passion for art.