Artist Yusniel Santos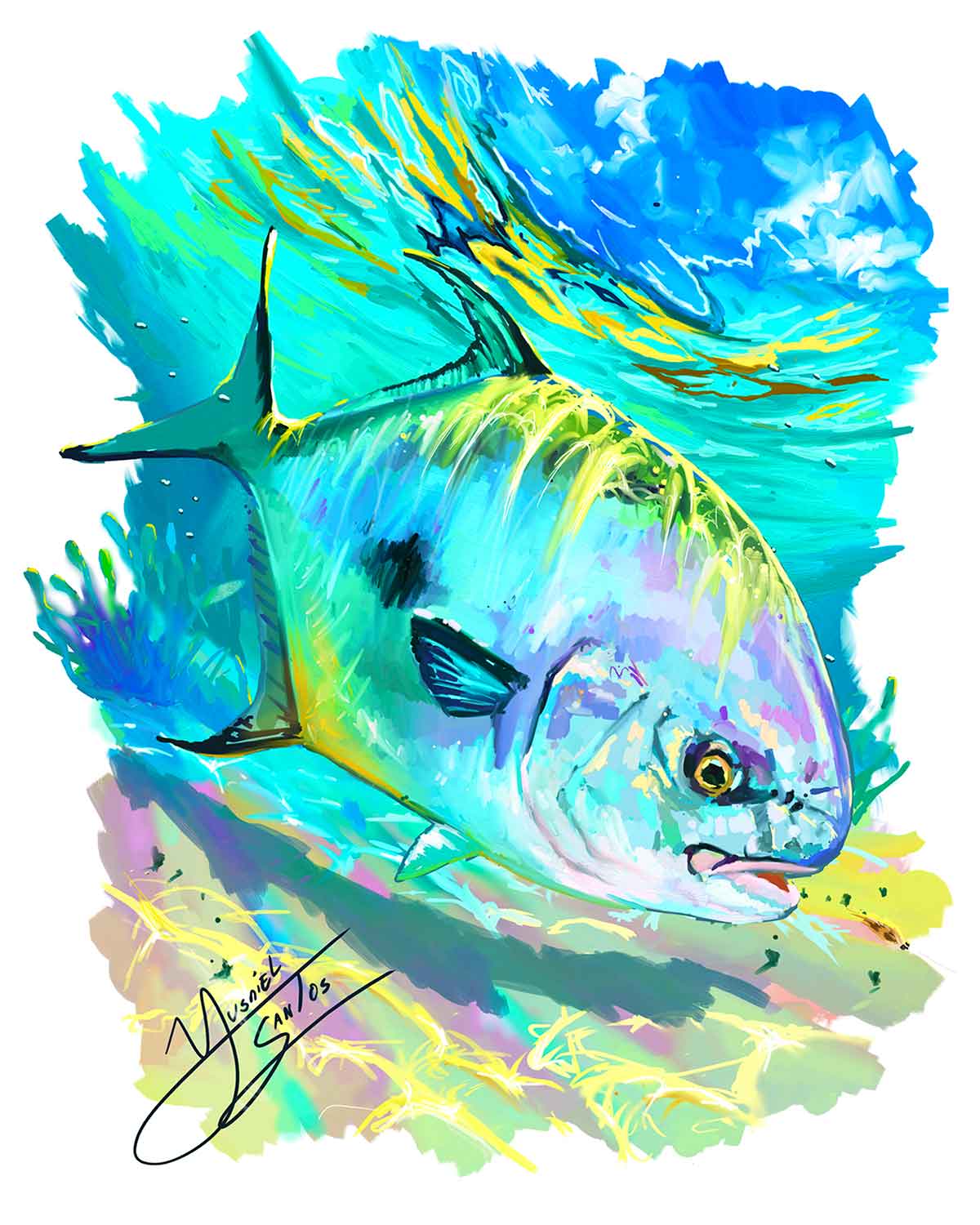 Yusniel Santos is a Cuban native, self-taught artist who now lives in the beautiful city of Sarasota, Florida. From a very early age he felt a deep connection with the angling culture, later becoming the main subject and inspiration and later a bridge to the art of fly fishing which is represented in many of his work.
Spending as much time on the water as possible helps this artist collect ideas and visions. He likes to use a wide variety of mediums and styles depending on his mood and subject, including oils, acrylics, watercolors, digital, color pencils and pen.  His favorite style to use them is on his "moonlight series" utilizing black paper or black canvas as a background.