Interview: Jamie Howard's New Film "Running the Coast"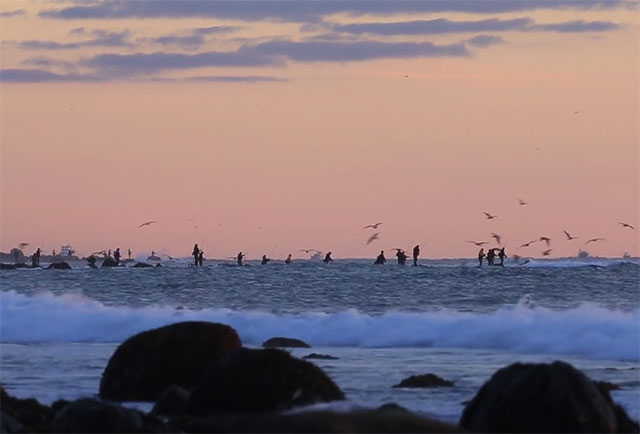 Five years ago Jamie Howard set out to do something no one has done before.  He decided to follow a population of striped bass from the Chesapeake Bay on their migration northward.  His goal: document the culture of striped bass fishing, and along the way uncover both the lifecycle of the fish and something about their possible future as one of the country's great gamefish.  What started out as a one-year project ended up taking many more years to complete.  The result, "Running the Coast," has just been released for public consumption.  We interviewed Howard last week as he was tying up loose ends for the release.
Below is the latest trailer for "Running the Coast." You can purchase the full 3-hour film now by visiting the Howard Films website.
---