Michigan's Upper Peninsula: "Forever a Wilderness"
In 1836 the Territory of Michigan and the state of Ohio became embroiled in a bitter land dispute that would become known as the "Toledo War."  The area in question was a narrow strip of land stretching from what is now Indiana east to the westernmost shores of Lake Erie.  When local militias squared off on opposing banks of the Maumee River Congress intervened, proposing a compromise wherein Ohio would be given the contested "Toledo strip" while Michigan received statehood–along with the land we now know as the Upper Peninsula.  Michigan was not terribly happy about this. There was as yet no Mackinac bridge, and a troup of land surveyors returned with the following verdict regarding their newly acquired land: "….a sterile region on the shores of Lake Superior, destined by soil and climate to remain forever a wilderness."
Forever a wilderness.  It was true in the early 20th century when Ernest Hemingway used the U.P. as the setting for one of the greatest American short stories of all time, "Big Two-Hearted River."  And it's true to this day–in fact, the U.P.'s population is lower now than it was when Nick Adams struck out across the pine plains. I recently spent a few days in the Superior State as a guest of a truly superior guide, Randy Berndt, and came away with strong impressions and some of my favorite photos of the year.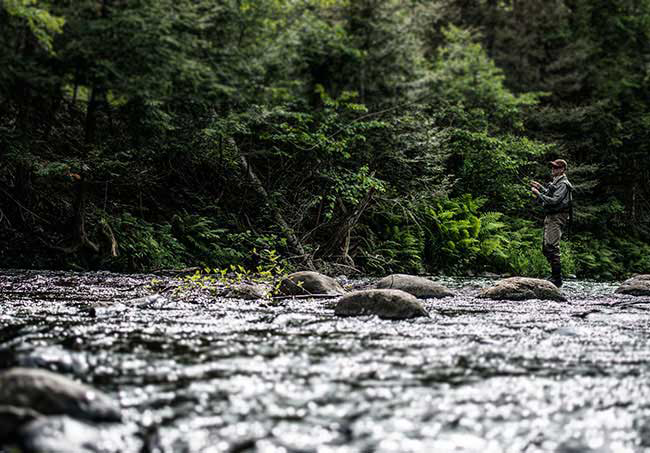 Heavy flows over ragged boulder fields make tungsten studs and wading staffs a necessity on many U.P. rivers. But the the reward is well worth the cost of admission: wild, native specimens of the lower 48's pre-eminent char, the brook trout.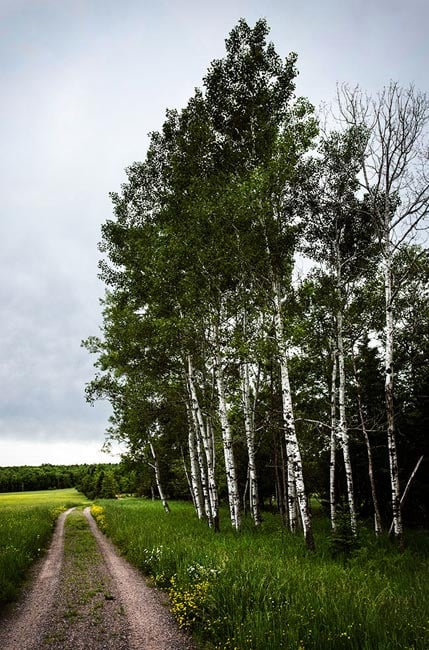 The western Upper Peninsula is part of the taiga, or boreal forest, the largest terrestrial biome in the world. The taiga covers parts of Alaska, Canada, Russia, Japan, Norway, Sweden, Iceland, and of course Finland—to which the above scene bears an especially strong resemblance.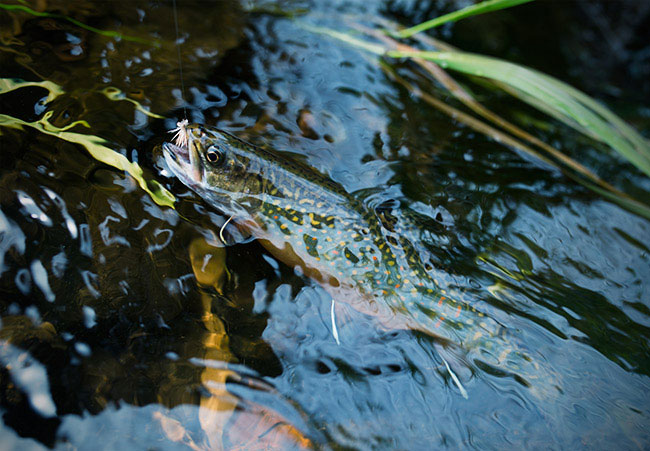 An oversized mouth relative to its frame is one way the brook trout has adapted to its short growing season. Compared to a brown or rainbow trout, it's jaws extend inordinately far beyond its eyes. Angler's takeaway: even smaller specimens have no problem engulfing large, bushy dry flies.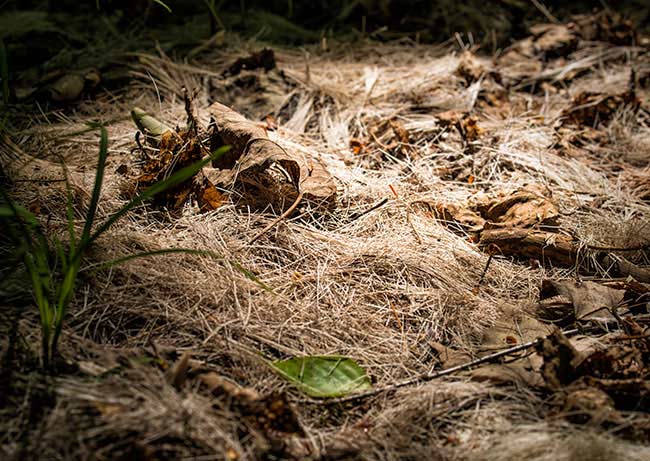 Through an opening in the forest, sunlight falls on an old wolf kill. All that remains of this whitetail are a few tufts of hair. The U.P. is home to a population 650 wolves which move fluidly across the border with Wisconsin, which has a population of around 750 wolves.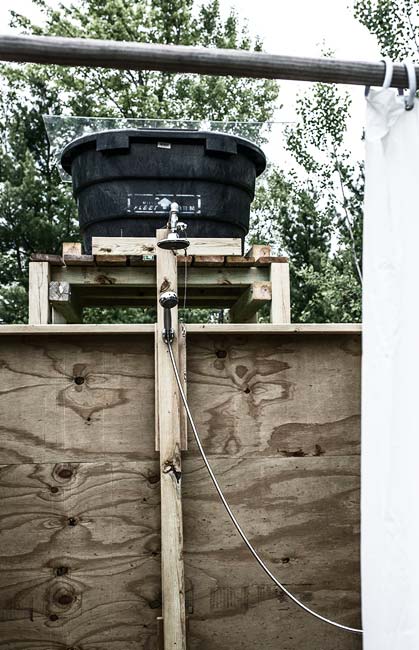 With 29% of Michigan's land acrea but only 3% of its population, self reliance isn't only a cultural value—it's a literal necessity. But off the grid living isn't without it's perks. This make-shift shower in a backwoods trout camp offers something no five-star hotel does: free-range hygiene with a view of the stars.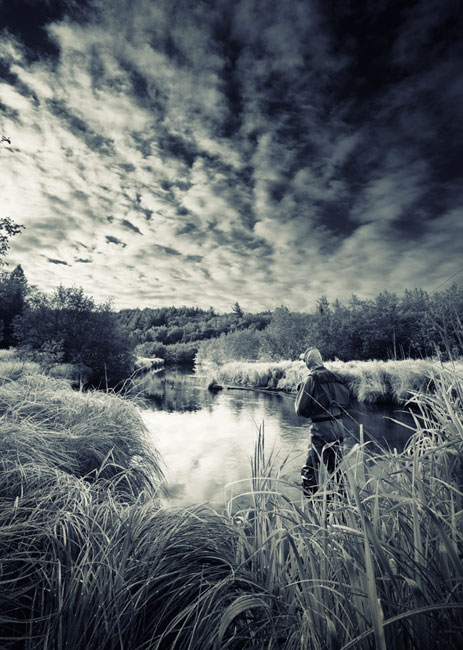 The rivers of the U.P. alternate between high gradient streams flowing over bedrock and slower meadow streams coursing over sandy bottoms. In the above image, local guide Randy Berndt casts a line on one of the backwoods brook trout stream he has fished for the past 20 years.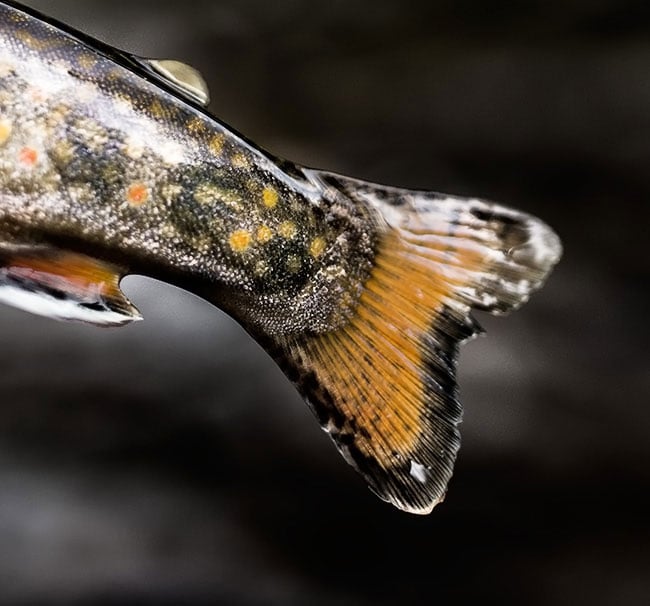 Viewed from above, a brook trout's vermiculations make it almost invisible. But put s. fontinalis in profile and its red currant spots and creamsicle fins become rather obvious—and appetizing. One of the conservation challenges of the U.P. is striking a balance between the region's culture of self-sufficiency and the brook trout's native voraciousness.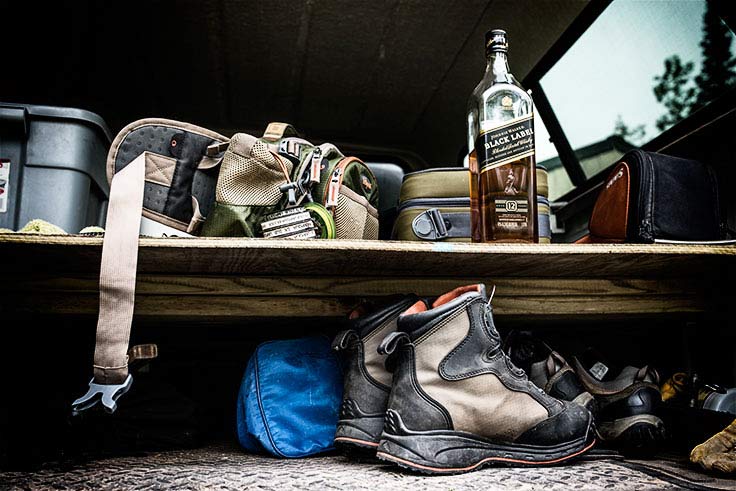 "Boots off, buzz on." After a full day of black flies, bushwacks and brook trout, it's not only a catch phrase, it's an Rx.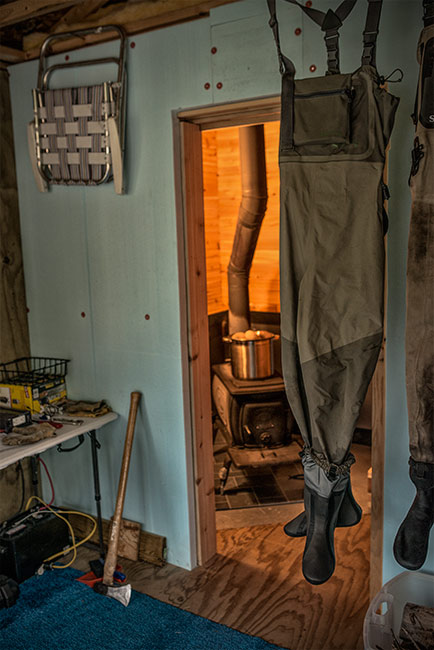 When Finns emigrated to the Upper Peninsula in the late 19th and early 20th centuries, they brought their sauna culture with them. The cool summer nights typical of the U.P. mean that saunas are just as busy in July as they are in November.
Though my main focus was brook trout in freestone rivers, the U.P. offers the angler much more. Musky floats on remote interior rivers, pike and smallmouth bass in lakes straight out of a 1950's Hamm's Beer ad, a world-class Atlantic Salmon fishery on the St. Mary's river, and steelhead runs on some of the most ruggedly beautiful water anywhere. The Upper Peninsula is a trip for anyone serious about exploring American's fishing and hunting heritage. If past is any kind of precedent, it looks like the U.P. will be fishing well for some time to come. Maybe forever.