Moonlit Lunar S Glass Fly Rod Giveaway
Register for a Chance to Win a Moonlit Lunar S Glass Fly Rod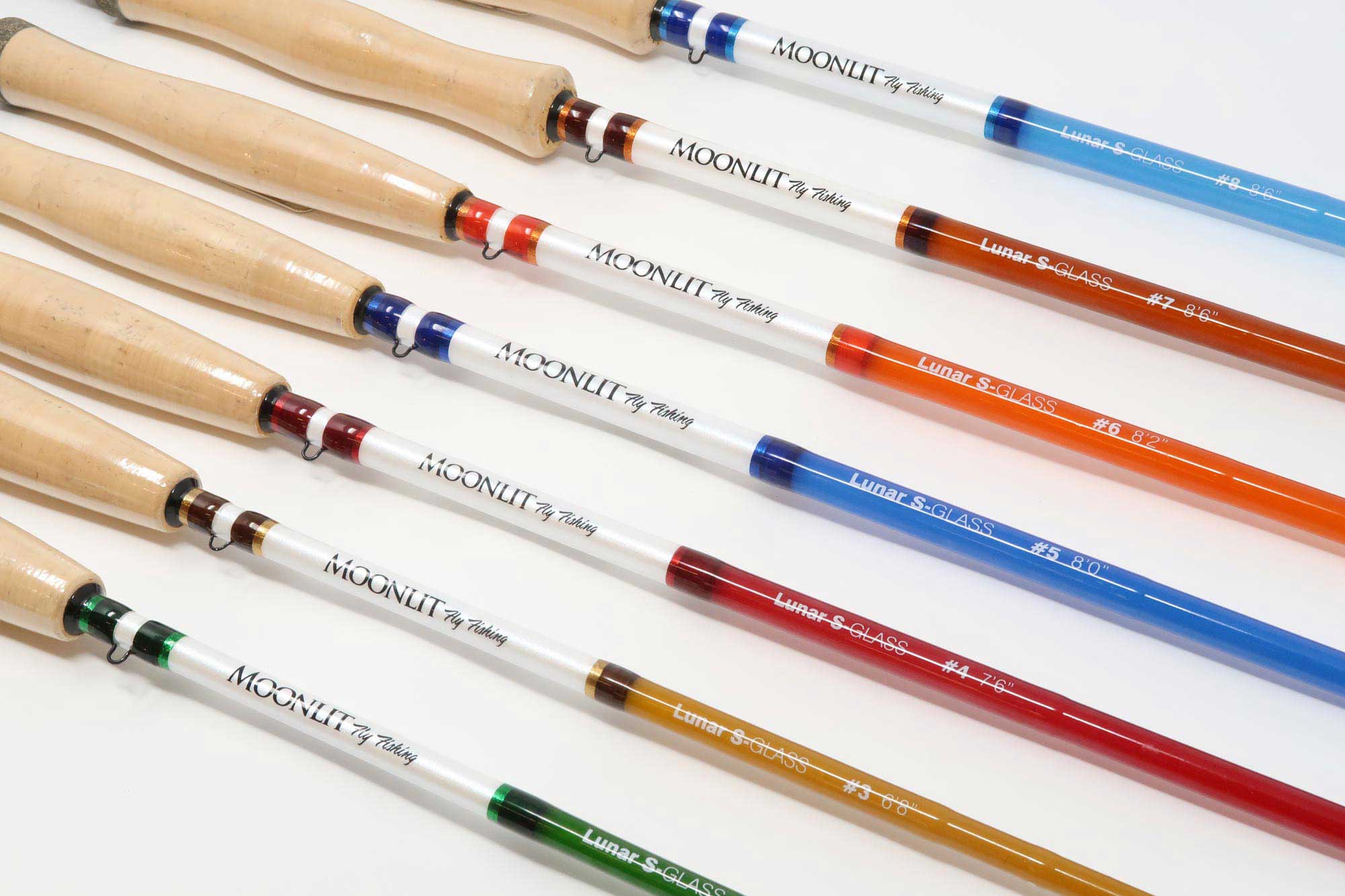 Old Glass Feel with a Modern Twist
Our NEW Lunar Series of S-Glass rods have been designed to have an old glass feel but lighter weight with a bit faster action, we have been able to do this with today's new age advanced fiberglass materials and the expertise of our rod designer.
Rod Sizes
The Lunar rods will come in sizes 2wt, 3wt, 4wt, 5wt, 6wt, 7wt, and 8wt giving you many options to fit your wants and needs. Each size is a different color:
8wt – 8ft 6in light blue
7wt – 8ft 6in maroon
6wt – 8ft  2in orange
5wt – 8ft blue
4wt – 7ft 6in red
3wt – 6ft 8in light brown
2wt – 6ft 6in green

Fill Out the Form Below for a Chance to Win
Prize
Winner will receive their choice of a size 2wt through 8wt Moonlit Lunar S Glass Fly Rod.
Contest Dates: September 30 – October 28, 2019 | Open only to those age 18 or older, U.S. or Canada residents
Please Note: If you are having difficulty using this form, you may enter the contest by emailing  your name, address and phone number to: [email protected]
Contest Rules and Details
Contest Dates: September 30 – October 28, 2019. Open only to those age 18 and older. Random drawing will determine the winners, and drawing will occur on or about November 3, 2019. By entering this drawing, you agree to be contacted by Moonlit Fly Fishing or their agency, and you agree to let Moonlit Fly Fishing and MIDCURRENT contact you by email. You will also be signed up for the MIDCURRENT email newsletter; you may unsubscribe at any time.