The Year in Gear – 2013
2013 was a good year for fly fishing gear.  We were treated to plenty of new and improved items. Here are the ones that rightfully garnered attention.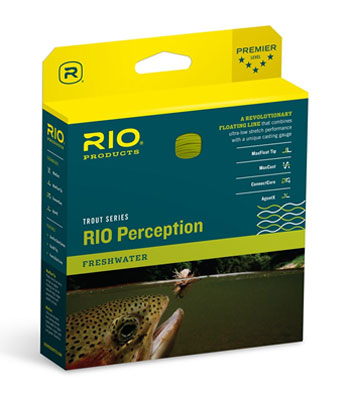 It's Different  –  And It Works: RIO Perception Fly Line
"Way less line stretch, please."  It's something I've been going on about for several years. RIO released the Perception, a low-stretch line that will increase the number of fish you land, which can be explained in six words:  higher sensitivity equals better strike detection. The line produces close to zero 'bounce back', so you'll need to adjust your drift a notch. Expect your fly to land with true pinpoint precision.  $90
Fishing Essential: Abel Blade (Knife)
Fishing knives: any fisherperson worth their salt wouldn't be caught dead without one. They need to be light and superbly balanced, and they need to be able to handle the heaviest tasks that arise in fishing situations. I also want them to be the perfect size. Abel makes such an item: the Abel Blade.

While the blades of some knives can collapse, the liner-lock (blade-locking mechanism) on this knife won't close until you deliberately displace it with your thumb, allowing the blade to fold back. They're engineered for quick, single-handed use—vital when you need to hang onto a rod while cutting a snagged anchor rope, or for leaving the other hand free to keep that pesky barracuda from thrashing about the skiff. Constructed of high carbon, high chrome, 154CM knife-grade stainless steel and hardened to 60RC. The knife handle is cold finished 6061-T6 aircraft quality aluminum, just like Abel's famed reels.  Produced in limited numbers. Made in the USA. $200 – $325, depending on finish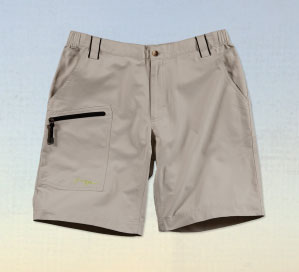 True Flies Fishing Apparel Over the last few years, many apparel companies have paid attention to fit—comfortable garments abound—but few have upped the durability standard to the level True Flies has. Their cotton and cotton/nylon blends are micro-woven, all garments feature the best zippers and fasteners available, and they're sewn to last. Cases in point: Oyster Creek Shorts ($70), Bokelia shirts ($70 – $80). All tops, shorts and full-length pants come in a variety of fisherperson-friendly styles and colors. Hope you're happy with the colour you selected for those shorts—they'll be with you for a long, long time.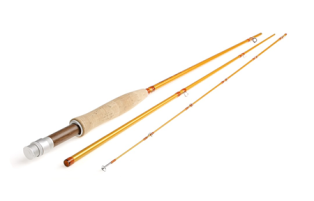 Out of the Blue: Redington Butterstick
Kudos to an established player like Redington for having the initiative and the imagination to offer a glass product.  With the wide selection of graphite available, what reason would we have to even consider glass? Redington gave us a reason: the Butterstick. Its hi-modulus glass has the flex to serve up the most delicate of presentations and enough kick to reach a far bank. Redington promo literature states, quite rightly, "you'll be fighting trout that feel like mako shark." $249 (covers line weights 2 to 5) 
Bang for Your Buck (Rod): Mystic Reaper
What you get when you purchase a Reaper is an extra-sensitive blank that can muster up significant swing weight: strike detection and fly delivery—check. Add premium cork, guides, reel-seat hardware and the package becomes a standout. One prominent Web site (retailer) tested close to 30 fly rods and complained that the Reaper was sent in too late for the competition. The complaint was well-founded, as it seemed that this rod would have been a contender for top placement. $199 – $249 (fast action, covers line weights 3 to 10)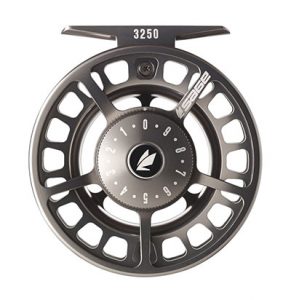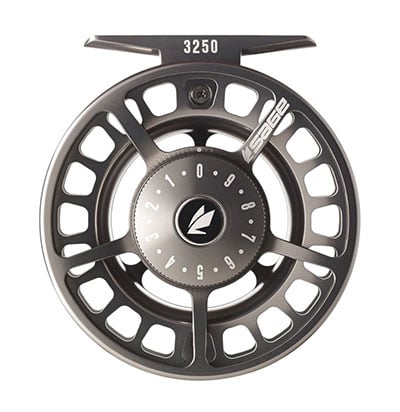 Bang for Your Buck (Reel): Sage 3200 Series
In a few words: near-premium gear for near-budget price. The 3200 is the fully-machined relative of the 4200 series. It's a bit smaller in diameter than the 4200, but still a true large arbor. Impressively light, it'll also balance well with newest generation of ultra-light rods. Operates buttery-smooth at all drag settings and sports a super-fine, hi-gloss/brushed finish.  $200 – $240 (covers line weights 3 to 8)
The Fly Rod I Kept Going Back to All Summer: Sage Circa
I don't make a habit of recommending gear that's premium-priced, but will gladly make an exception in this case. Whenever I didn't have the time to get to a trout river, I made a point of exploring local waters that had perch, smallmouth, bluegills and other small species – just so I could fish this rod. It's light, superbly balanced and responsive. I allowed a few other anglers to fish this rod.  The common reaction was raised eyebrows and all-around praise for how smooth this rod cast—and fished. Fish one, and believe. $745 – $775 (slow/medium action, covers line weights 2 to 5)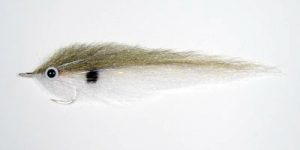 Most Imitated: EP Flies
These are masterful designs—at times minimalist—tied with highly durable materials, using the finest hooks. Enrico Puglisi developed dozens of new flies over the last year, and fish paid attention. Highly recommended. Pricing varies according to pattern.  Cheap imitations abound, avoid them: materials tangle easily, lose their markings and are tied on poor quality hooks. You get what you pay for. Items listed above are sure-fire hits if there's a fisherperson on your gift-giving list this holiday season.
Happy and Safe Holidays!