The Best Winter Wading Underlayers for You
I've always been fond of winter fishing. It's peaceful in a way no other season can be, and it's certainly less crowded. The trick to truly enjoying this fishing, though, is learning how to stay warm. Not even big fish are exciting enough to ward off hypothermia, as I found out this January here in Wyoming.
Over the years I've developed a system I really love for staying warm while winter fishing. It's probably pretty different from what other anglers use if only because everyone has differing expectations and requirements of their gear. For me, I focus on staying warm and nimble. It's no use being warm if you have so many layers on you look like a Gore-Tex version of the Michelin tire man. I've been that guy on the river before, and it's no fun.
Before getting into the products we recommend, let's first take a look at what features your wading underlayers need to have.
Light, warm, and flexible
Your wading underlayers—base, mid, and main—should be light, warm, flexible, and durable. Wool is an absolute must due to its warmth and ability to keep you warm even when wet. And yes, you'll work up a sweat post-holing your way through snow to the river. I'm also a huge fan of fleece, especially if high-quality merino wool is out of your price range. I spent a few winters fishing in fleece pajama pants beneath my waders before finally breaking down and buying some nice merino wool.
As with almost everything in outdoors gear, you certainly get what you pay for when buying wading underlayers. I have some wool base layers I've used for going on five years now and they're still in great shape. My favorite main layer is a four-year-old pair of pants. Unlike most of your wading gear, you'll only use your cold weather underlayers a few months every year. Your one-time investment will last several times longer than most other terminal wading gear.
My layering system
Unless it's unbearably cold, I typically stick with a simple layering system:
Thick wool socks
A light merino wool base layer
A heavy main layer lined with either wool or fleece
That layering system has worked for me throughout the Rocky Mountains in all but the worst of winter weather. Even if I'm standing still and fishing a midge hatch in February, that combination of layers works well enough that I don't have to leave the water too often to warm up. I don't know if any layering system exists to keep you so warm you'll never have to move around.
Now, while I'd certainly recommend my layering system to anyone who wants to try it out, don't just take my word for it. Try different layers (you might want a mid layer instead of a baes layer, for instance) and don't be afraid to tweak things to find a system that works perfectly for you. That is, after all, the goal of these gear columns – to help you find the gear that's best for you. 
And with that in mind, let's go ahead and look at the gear we'd recommend. To help out with this column, I enlisted the help of MidCurrent Associate Editor Johnny Carrol Sain, who does his fair share of cold-weather activities in the forests of Arkansas.
Wool-lined waistband
Nylon added for durability
The Smartwool All-Season Base Layer is what Johnny Carrol Sain recommends. He uses this beneath waders, as well as camo when chasing critters through the woods. Smartwool focused on adding durability to their product by wrapping their merino wool around nylon, which the company says increases the life of the wool without removing wool's inherent insulating abilities. Since these are all-season pants, they're not as heavy as something you'd see for exclusively cold-weather applications. In my experience, however, you very rarely need a heavy layer to stay warm all day. Multiple light layers works best.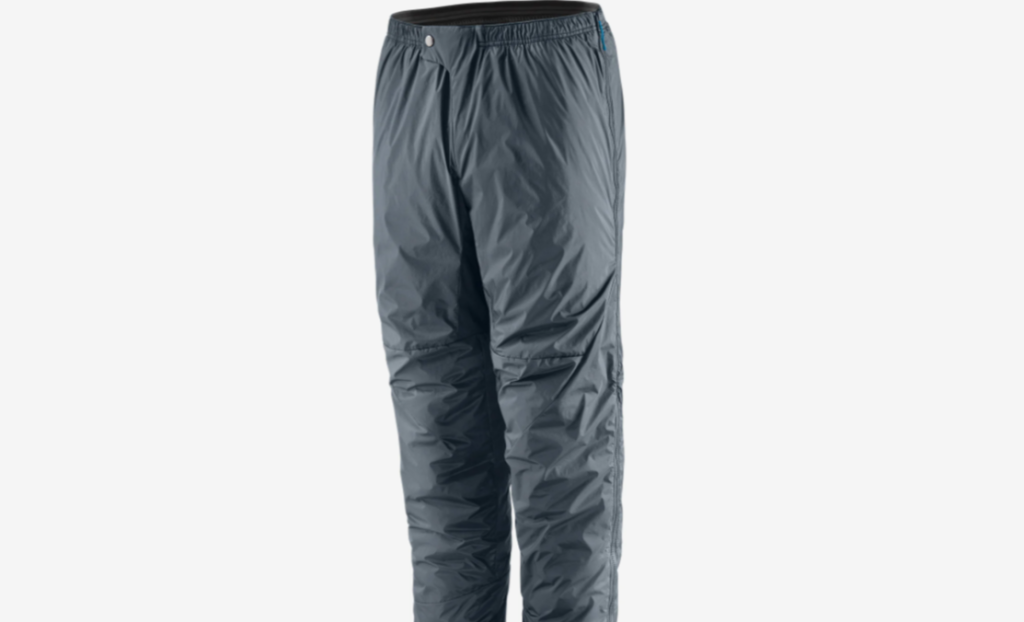 Incredibly warm
Full-zip sides for easy removal
Light
The DAS Light Pants from Patagonia probably won't be the first piece of gear you'd consider for a wading underlayer. But I've used these for the better part of a few months now, and they've been fantastic under my waders (I even used them skiing once). They're stuffed with PlumaFill synthetic insulation that stays warm even when it gets wet, and sport a weatherproof nylon shell. This is the only downside of these pants – they do get sweaty, especially if you're doing a lot of walking. But if you need something to keep the chill out when drifting or wade fishing this winter, it's hard to beat the comfort and warmth these pants offer.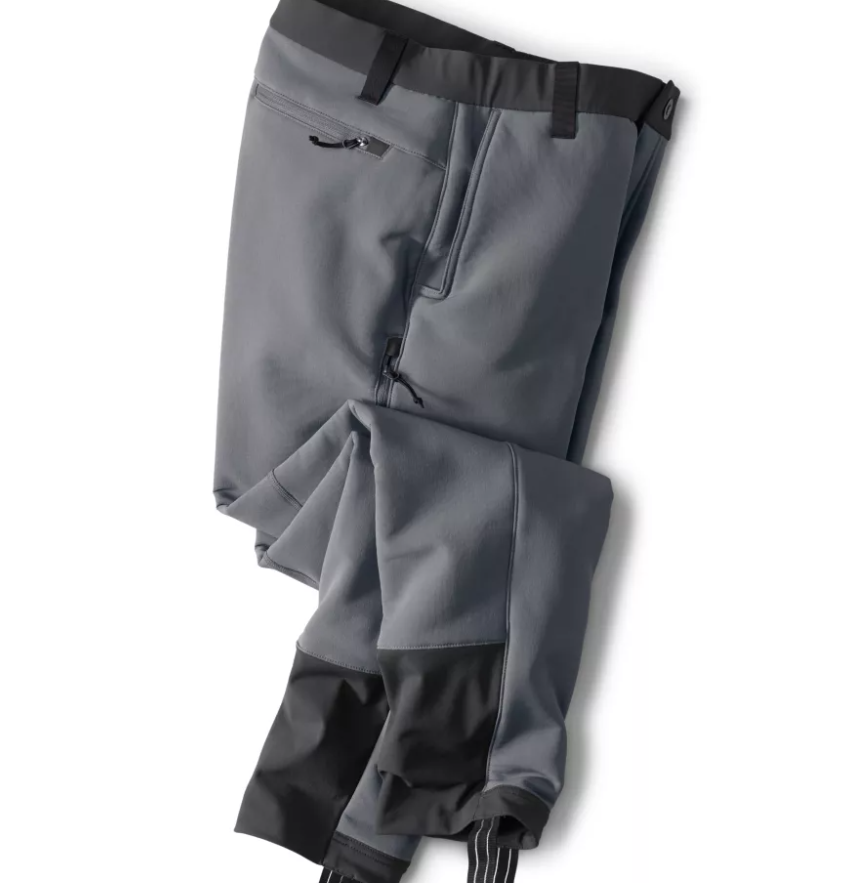 Insanely comfortable
Durable
Warm
If I had to pick one pair of wading pants to use forever, it'd be the Orvis Men's PRO Underwader Pants. I've had these pants since they were released, and they're hands-down the best cold-weather fishing gear I own. They're lined with high-pile fleece that's absurdly warm, even in frigid water. Paired with a light merino wool base layer, these are all you need to stay warm. They've lasted me the better part of five years now, and I couldn't be happier with their performance. The included stirrup straps are a great touch, since they prevent the pants from riding up while wading. Overall, I can't say enough good about these pants.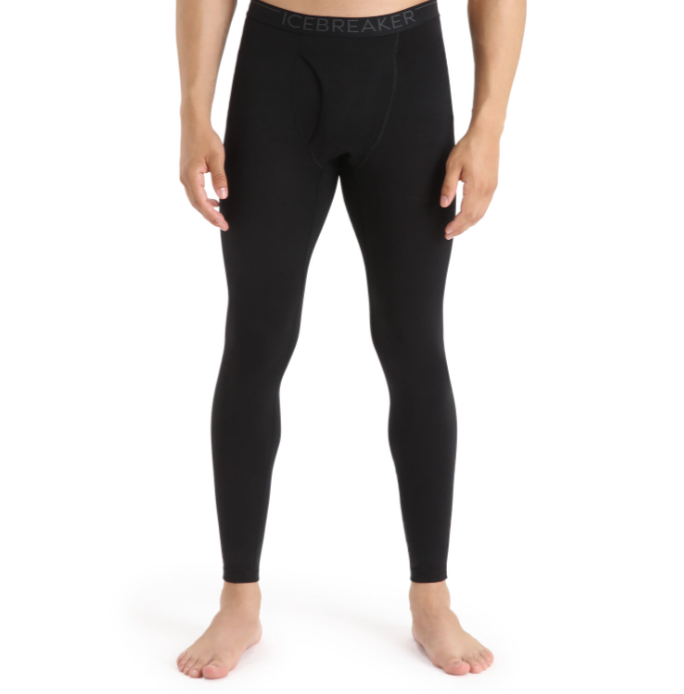 Warm
Lightweight
100% merino wool
I've used Icrebreaker base layers for years now, and I love them. The 200-weight Oasis Leggings are the perfect base layer to keep you warm without adding too much bulk. Whether it's hunting elk in a snowstorm, or fishing for trout in February, these leggings have been at the base of my layering system for a long time, and I see no reason to change that. They're warm, lightweight, and made of 100% merino wool. The only real knock I have is their durability. They don't last as long as I'd like, but I can still get two or three seasons out of a pair.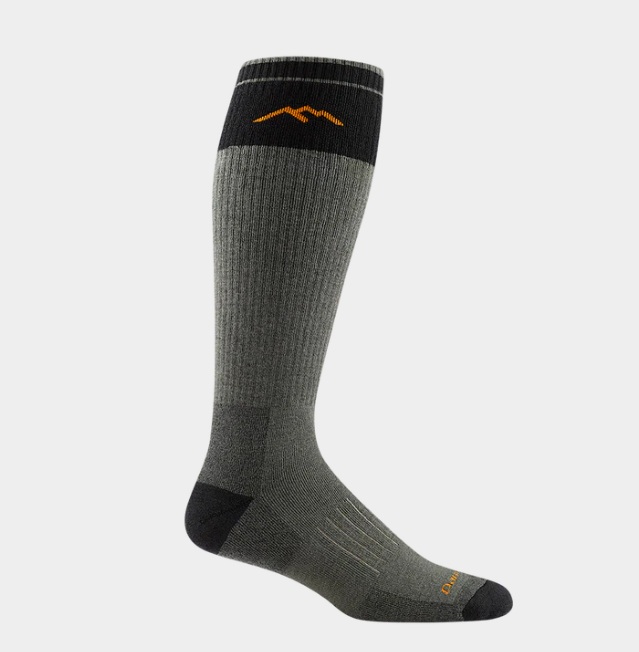 Lifetime guarantee
Outrageously warm
Durable
What kind of company gives out a lifetime guarantee on socks? Darn Tough. Their socks are absolutely bombproof, and the Hunter Over-the-Calf Heavyweight Hunting Sock is my go-to for winter fly fishing. These socks are unique in that they're designed to breathe, which means your feet won't get sweaty – and therefore cold – in the worst of conditions. These are merino wool, so you know you're getting the warmest socks possible. Darn Tough uses reinforced footbeds to help the lifetime comfort of these socks improve, and if they don't last as long as you're expecting, the Darn Tough lifetime guarantee kicks in and you can get a new pair directly from the company. I have a few pairs of Darn Tough socks, and haven't yet needed to send them in. They're as durable as advertised, and completely made in Vermont, too.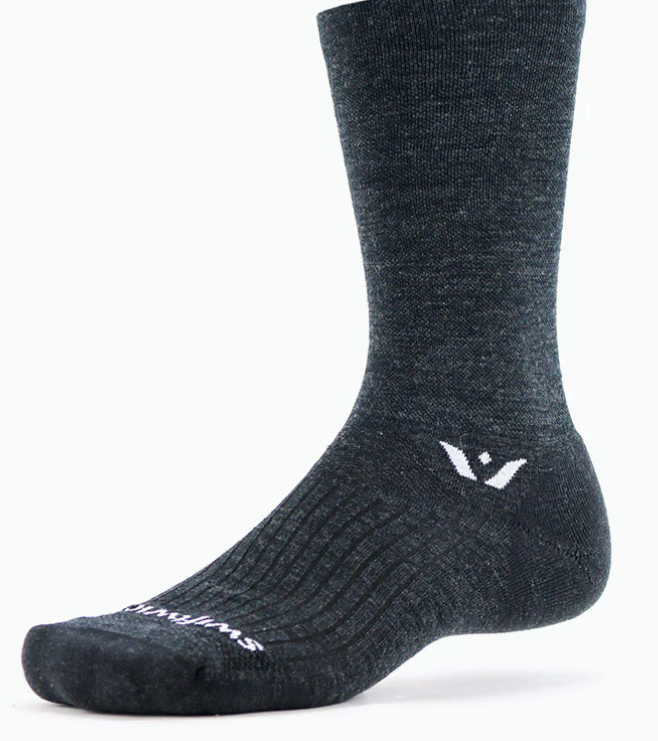 Manufactured sustainably
Four-season sock
Seamless toe box
There's not much worry about your feet sweating while wading, of course, but a hike in from any distance while bundled up for standing in the cold is going to make you perspire. Swiftwick Pursuit Seven socks are one of our favorites because their moisture wicking abilities are second to none. Merino wool is the foundation for the Pursuit's aridity. Combine that all-natural wonder material with just the right amount of nylon and Spandex to compress and cushion and your left with dry, odorless, warm, and happy feet.
Remember, the best way to find a layering system that works for you is to get outside and test some things out. The gear in this guide is a great jumping-off point if you're trying to build a new layering system. The way you keep warm will be different from how I do it, and that's sort of the point.
---