The Best Wet-Wading Gear for You
It's just starting to feel like spring here in Wyoming. If you're not digging out from record snowfall, you're still trying to thaw from extended periods of -30 weather in the Cowboy State and many other places in the West, for that matter.
But that hasn't stopped me from getting all sorts of excited for the warmer days of fishing. I'm busy filling boxes with mayflies and caddis patterns, and daydreaming of long walks in the backcountry.
I'm also getting around to replacing my current system of wet wading gear. From the right pants to wet wading socks and boots, a good wet wading system makes the summer fishing season infinitely more enjoyable. As much as I love a good pair of waders in the winter, I can't wait to shed them come summer and start wet wading.
The key to a great wet-wading experience is the gear you use. Wading a stream in your socks and tennis shoes is a quick way to not enjoy wet wading and ruin a pair of shoes. Recently, I was talking with a fishing buddy of mine who has wet waded for decades—but only in his tennis shoes. He just bought a new pair of nice wading boots and some wet wading socks, and can't believe the difference it makes in how he's able to get around the river.
So with my buddy's experience in mind, I want to go through the features you should look for in wet wading gear and explain why each piece of the setup is necessary.
Boots
You likely already have the most expensive part of your wet wading gear system – your wading boots. The same boots you wear with your breathable waders are perfect for wet wading. If you're in the market for a new pair of wading boots entirely, then you'll want to check out our guide on wading boots.
Why you need them for wet wading: It's tough to get around a river or stream without wading boots. They provide a stable, rigid platform that helps you navigate rocky stream bottoms with confidence.
Wet-Wading Socks
Wet wading socks are fairly cheap (as far as fly fishing gear is concerned, they're extremely cheap). These socks, made from neoprene, are often as thick as the neoprene feet on your breathable waders. Most wet wading socks have a fold-over gravel guard that hooks onto your wading boots, just like the gravel guard on a pair of waders.
Why you need them for wet wading: What purpose, aside from keeping your feet dry, do neoprene booties serve on a set of breathable waders?
They help your feet fit tight into the wading boots, prevent chafing, and protect your feet from gravel and other river detritus. Wet wading socks do those same things, which makes them a necessary part of any wet wading system.
Pants/Shorts
Good wet wading pants and shorts are made from a quick-drying material, for obvious reasons. But they also need to move with you as you climb and wade through a river. Pants and shorts with a bit of stretch are ideal here.
Why you need them for wet wading: Well, you need pants anyways, right?
Kidding aside, you don't want to wet wade in jeans. A good pair of wet wading pants or shorts makes the experience much more enjoyable. You'll have extra freedom of movement as you wade, and you won't come back to the truck a sopping wet mess, either.
Recommended Gear
Now that we've covered the main items your wet wading system needs, we'll look at some of the gear I'd recommend. As is usual with these columns, I recommend gear that I've either personally used, or that's been used by people whose opinions I know and trust. We'll look at a few options for both wading socks and pants and shorts.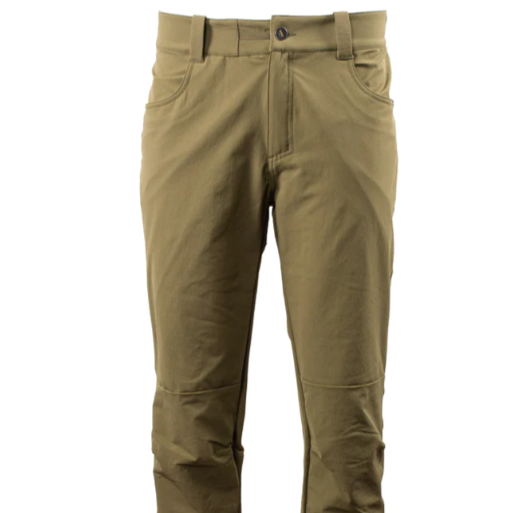 Nearly briar-proof
High range-of-motion
Good for casual wear
MidCurrent's Johnny Carrol Sain has a lot of praise for the Pnuma Pathfinder Pant. His review is as follows:
"The Orvis Jackson pants and shorts are the gold standard in wet-wade bottoms for me. But I've also got a pair of Pnuma Pathfinders and Pursuits that are solid and even seem a bit more durable.
"All of these lowers are supremely comfortable. So much so that I typically reach for a pair of them as 'around the house' wear. But they're also tough and quick-drying. The Pnumas are damn-near briar-proof. And that is a huge plus for me. The places I wade typically require some brush-busting to get around the deeper holes as well as on hikes to the creeks themselves. And then there are the inevitable rock scrambles (and falls), sliding down steep banks, and encounters with gouging branches. So far, there is little evidence of wear and tear."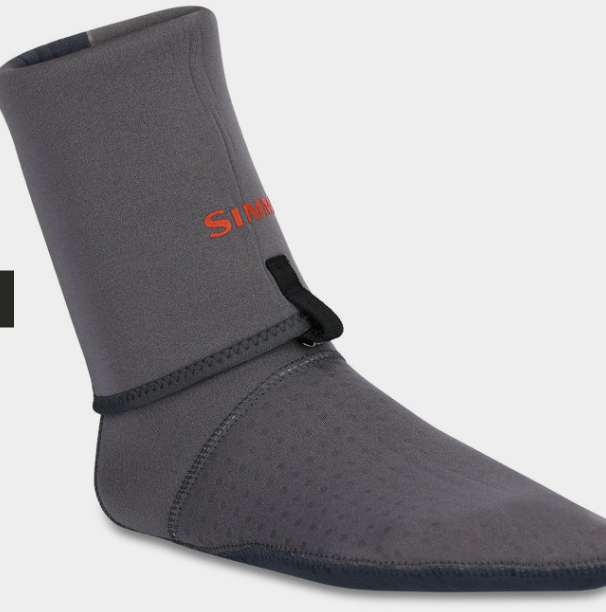 Highly durable
Easy on and off
Secure gravel guard
I've had a pair of Guide Guard Socks from Simms for years now, and they're just as solid as they day I bought them. It helps that wet wading socks are neoprene, which is pretty hard to ruin. The gravel guard on these socks locks in tighter than on most of my waders and attaches easily to a wide variety of wading boots, too. For $49.95 it's hard to beat the value these wet wading socks offer.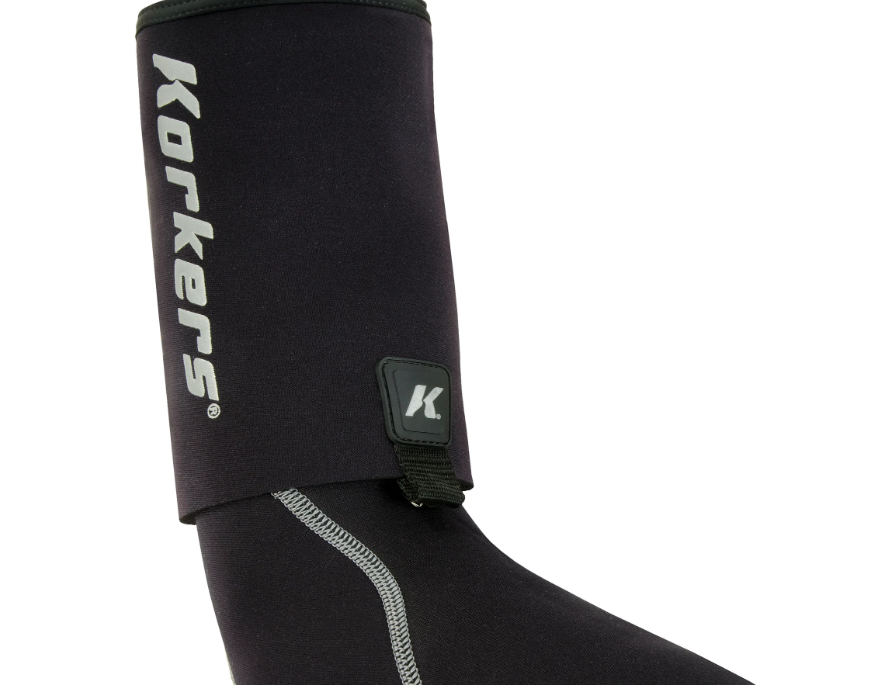 Unique drain system
Budget-friendly
Comfortable
The I-Drain Neoprene Guard Socks from Korkers are a solid option. They feature a unique drain system to help your feet dry out as quickly as possible. In addition, Korkers utilizes extra padding in the heel and toe to increase comfort and durability. These are made from 3.5mm neoprene, which is a common size for most wet wading socks. Perhaps best of all, though, is that these socks retail for $34.99 making them among the most affordable on the market.
Incredibly light
Comfortable
Quick-drying
I've had the PRO Sun Skiff Pants from Orvis for about a year now, and they might be my favorite wet wading pants I own. The material is incredibly light and flexible, so it moves with you as you scramble over rocks, or make a long hike to a secluded fishing spot. The fabric dries quickly, so you can go from the river to more polite society without stopping off at home to change. These pants are so good they'll make your friends jealous. Just ask my buddy Alex.
These probably aren't the best bet for brush-busting travel, since the fabric doesn't feel like it'll stand up to that sort of abuse. Long wades on wide-open Western rivers are probably the best use case for these pants.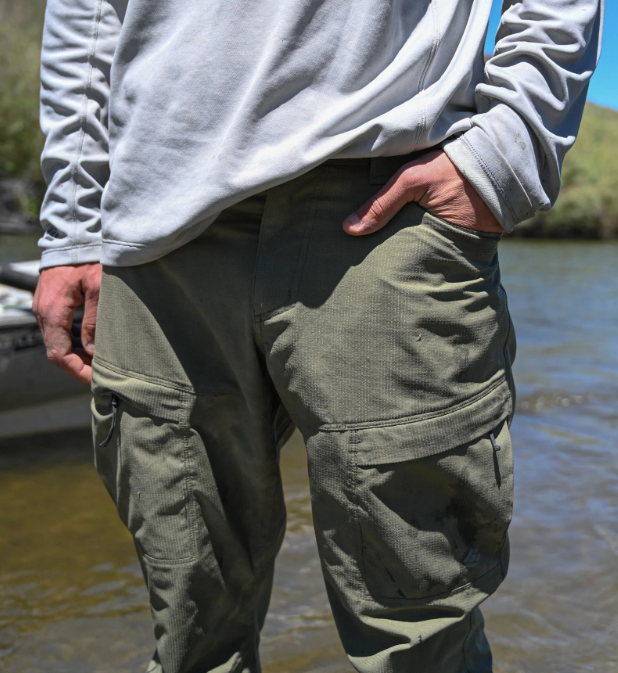 Articulated leg seams
Micro-porous material
Outstanding dry time
The Sol Wading Pant from Skwala is one of the best pants on the market. With it, you get Skwala's now-legendary freedom-of-movement that's built into all of their garments. The Sol Pant is made from a micro-porous material that dries out very quickly, so you won't have to worry about getting the truck all wet after a long day of fishing. I've yet to find a Skwala product I'm disappointed in, and the Sol Wading Pant is another great success from the Bozeman-based company.
---