The Best Nets for Small Stream Fishing
For the longest time, I never carried a net while on the water. Once, while skipping class in high school, I walked across a field to a river when the net hanging from the back of my fishing vest snagged on some barbed wire. The retractor wire snapped and I fell backwards into the barbed wire. I swore off carrying a net after that.
Of course, as I learned more about fly fishing and specifically catch-and-release, I realized I needed a net in many situations. Thankfully, nets have come a long way since my high school days, and anglers have more options than ever before. From long-handled, deep-bucket boat nets to ultralight short nets for backpacking, it's easy to find the right net as long as you know what you're looking for.
Anglers who need a net for their small stream fishing need something that sports the following features:
Lightweight
Compact and/or packable
Shallower basket
For larger rivers, a deeper basket is a must-have feature. Bigger fish in bigger water demand a slightly larger net, while most of the trout caught on smaller water don't need a net that'll nicely hold a 5-pound fish.
With those features in mind, let's take a look at some of the best nets currently on the market for small stream anglers.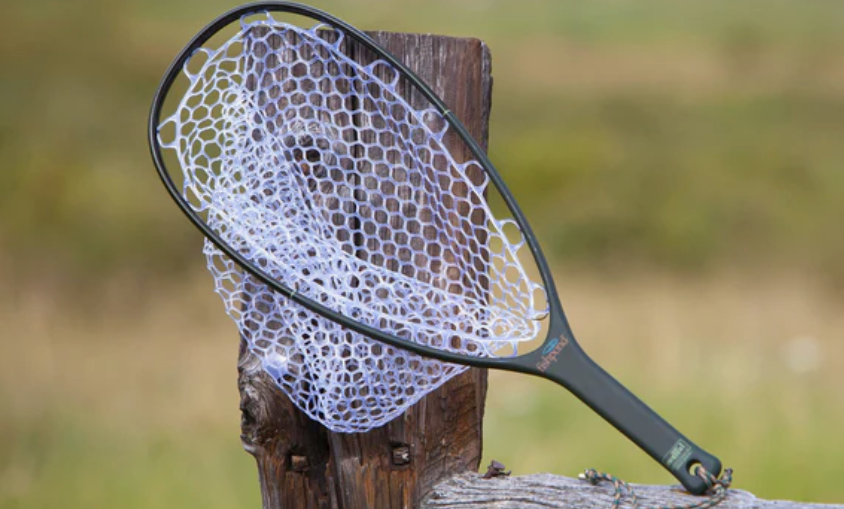 The Nomad Native from Fishpond is a fantastic option for anglers fishing small streams. It's a lightweight, compact option that fits easily into backpacks, chest pack, or slings. At just 3/4 of a pound, you'll hardly notice this net no matter where you have it stashed. And should you drop it in the water, it'll float, too.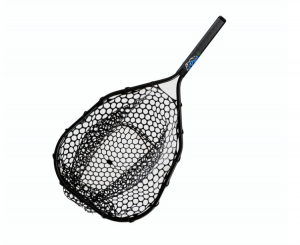 Variable bag depth
Wide hoop
Lifetime warranty
The O'Pros Driftless Dry Fly Net comes packed with features including the option of variable bag depth and hoop width. You can choose from a 12-inch or 16-inch bag depth and 14-inch or 19-inch wide hoop, allowing you to dial in a size that's perfect for your usual haunts. Pair that with a floating handle and a lifetime warranty, and you have a fantastic product.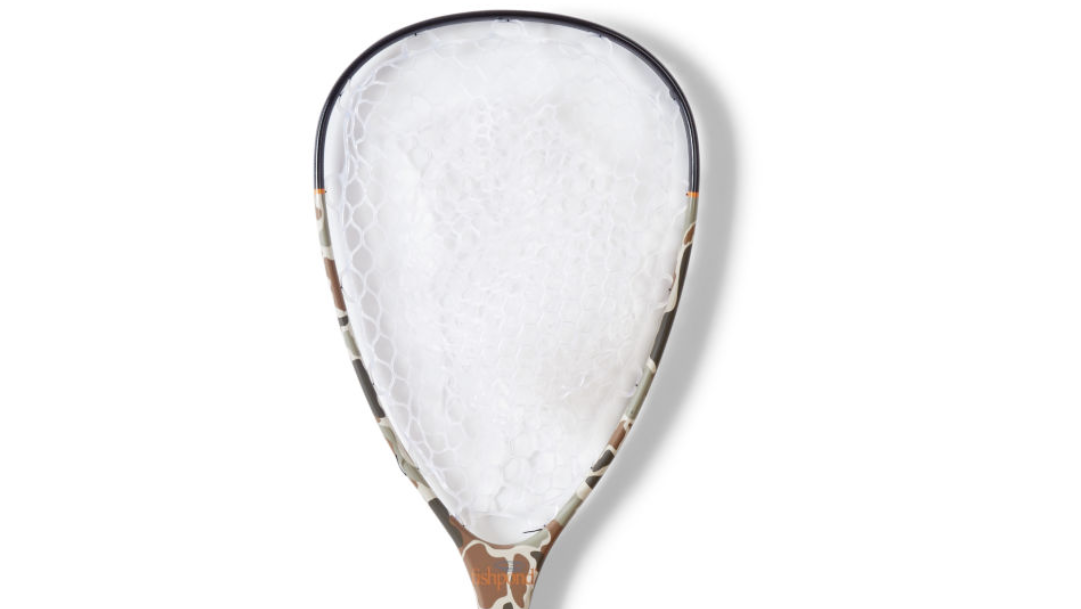 Carbon fiber/fiberglass construction
Incredibly durable
Sizing options
The Orvis Nomad Camo Net offers anglers the legendary Orvis quality paired with modern design improvements. The Nomad Camo Net is built from a carbon fiber/fiberglass composite that allows for a light, durable handle that still floats. This net is also offered in three different sizes, of which the hand and mid-length nets are most ideal for small stream anglers.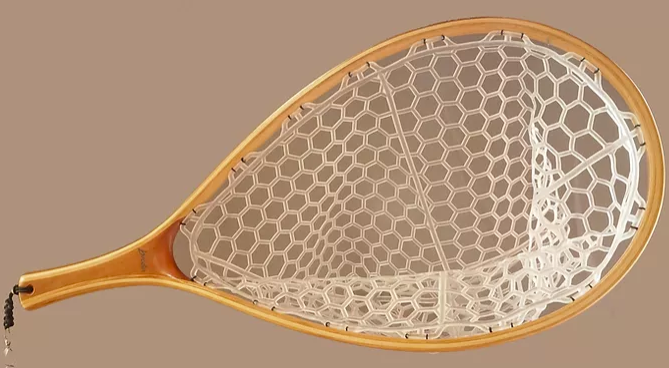 Gorgeous wood construction
Handmade
Fits fish up to 20 inches
The Brodin Phantom Cutthroat net is a gorgeous, all-wood option for those looking to get away from composite materials in other nets on the market. Handmade from Costa Rica hardwood, the Cutthroat fits trout up to 20 inches in length and has a 10-inch by 15-inch hoop. Its smaller size makes it ideal for use on your smaller streams.
Tons of color options
Durable construction
Made in America
The Rising Brookie net is the smallest net in Rising's lineup, but it's built with the same construction process and materials you'll see in their larger offerings. The Brookie was built specifically for small stream fishing, and it's handmade in Utah's Rocky Mountains. With all the color options you're sure to find something that really stands out.
If these nets don't check off all the boxes for your exact needs while on the water consider looking at some of these options, too:
---